Mark Radcliffe reports from last weekend's Oxwich Bay Kayak Fishing Tournament, an event which attracted a large number of junior kayak anglers.
Last weekend saw the annual Oxwich Bay Kayak Fishing Tournament held in the stunning surroundings of the Gower Peninsular. Organised and hosted by members of South Wales Kayak Anglers, this event is one of the highlights of the kayak fishing calendar, a well organised species hunting tournament that attracts kayak anglers from around the country. The event is followed by a popular and delicious hog roast, a social occasion where anglers and their families can gather for some chat and banter.
Tronixpro have been proud to sponsor the event since the beginning and myself and Martin Collison have been regular faces on the podium representing TronixFishing as part of the pro staff team. Whilst the event regularly attracts over a hundred and fifty anglers, recently, Ed Gibson and the S.W.K.A team have been pushing juniors to join in the fun too. This year saw the best junior turnout so far with thirteen junior anglers launching on the day, keen to test their skills against each other and the regular anglers.  It was great to see so many smiling faces throughout the day, many of them putting their adult peers to shame.
From a safety point of view, the juniors have to be accompanied by an adult but on a different kayak. The kids had to paddle and fish on their own but with someone close by to lend a helping hand if needed. Indeed, TronixFishing supremo, George can vouch for how tricky it is to manage all of your gear on a kayak after we gave him a brief introductory session at last year's event which resulted in a swim or two as he tried to get used to balancing on the yak!
On Saturday it became apparent how well the juniors were going to do, as I was still paddling to my first mark a voice came over the radio – Charlie Gibson, Eds daughter, had caught a bass within minutes of the start, quickly followed by a dogfish. I hadn't even managed to cast a rod yet!
The day before the match I had a message from a friend, Graham Shaw. His son Harrison, aged thirteen, was going to fish the comp but they hadn't really done any sea fishing before. In fact, the competition day would only be Harrisons second time launching on the sea. Graham asked me if I could give him some hints on rigs and baits, obviously I could tell them what fish were in which area but rather than talking him through the rigs, I thought the easier way would be to supply him with a few deadly patterns. I passed on some Tronixpro Boatpro Rigs and Tronixpro Beach and Boat Rigs and a few packets of Tronixpro Sabiki Rigs. Tronixpro Boatpro rigs are all you need to get out fishing if you don't have the time or inclination to be making your own, the Tronixpro Boatpro 3 down scratch rig with size one hooks has been so successful for me with plaice that I rarely launch without it these days.
Harrison and his dad launched paddling off towards noted mark, the Permanent Moorings, armed with a selection of 2 hook flapper, 2 hook – 1up 1down and 2up 1 down rigs as well as a couple of packets of Tronixpro Sabikis. Baited with combinations of ragworm and mackerel it didn't take long for the fish to start biting on the 2 hook flapper with size six hooks and on this mark he managed to pick up flounder, grey gurnard and mackerel.
After a couple of hours, a move was in order, they headed over to the wreck mark. A wreck which is surrounded by rough ground and ideal for mini species. As they arrived there were a growing number of anglers all trying to pick up species. This is where the Tronixpro Sabikis coming into their own, baited with small pieces of ragworm they proved irresistible to the multitude of fish amongst the debris on the seabed. Pouting and poor cod were soon joined by ballan and corkwing wrasse. Then the tiny hooks proved their worth wrinkling out one of the rare rock cook wrasse, a species I have never caught from this venue. That put Harrison on eight species, a fantastic result for his second time on saltwater. Other junior anglers were also putting in a great performance with Ethan Payne catching his first ever thornback ray, as well as Charlie Gibson coming in with five species including the bass she caught earlier in the day.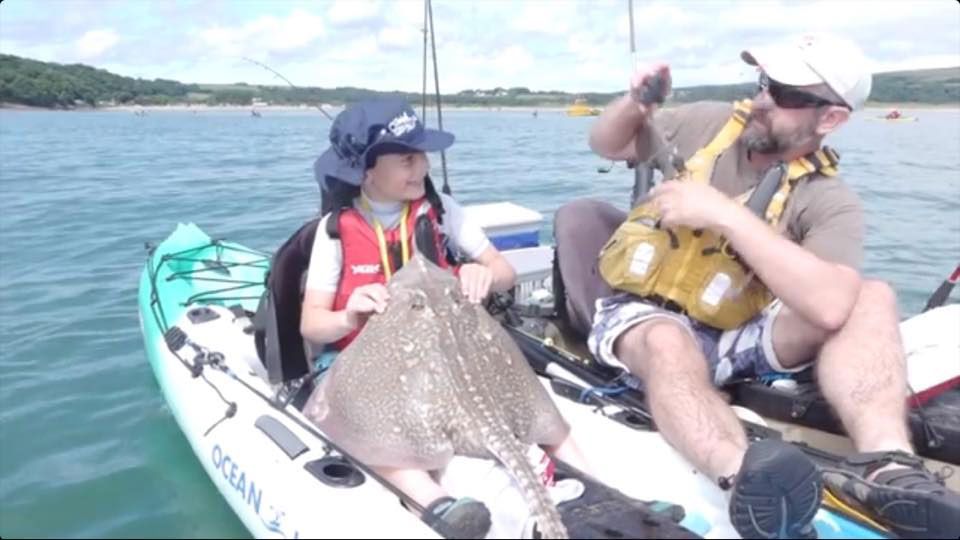 At the presentation it seemed that all of the juniors had caught fish, with most getting four or five species and beating many of the adults who had taken part. As is always the case every junior entrant got a prize for taking part meaning there were a lot of happy faces and very proud parents, but there were fantastic prize bundles for the top three anglers. As the names were read out the anticipation grew, until first place was announced…Harrison Shaw-Whiting with eight species. He was walking away with a bundle of brand new kit, if his dad didn't get to it first! The prize was a HTO Rockfish Revolution 7-28g rod, the HTO Rockfish 2000 reel as well as a spool of G-Soul WX8 Braid and Nitlon DFC Fluorocarbon all donated by Tronixfishing, the ideal set up to perfect his mini species hunting techniques.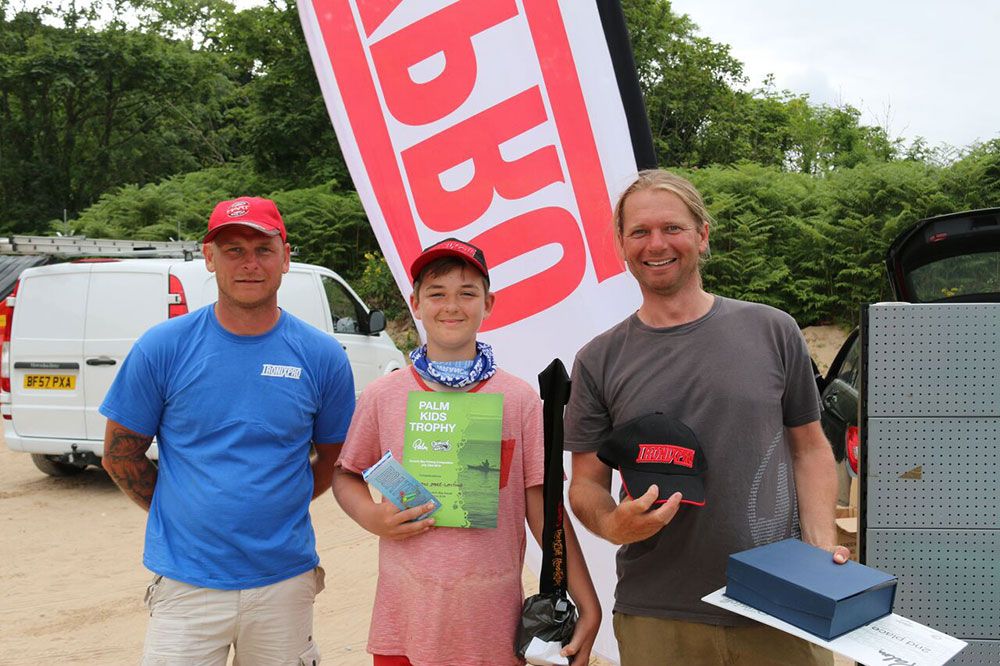 Myself, I came second in the Pro section with eleven species on what was a very hard days fishing, so I was even more pleased to see just how well the juniors had done on the day. It just goes to show that there is no need to be tying complicated rigs and buying dozens of packets of components to get children out fishing, a couple of packets of quality pre tied rigs like the Tronixpro beach and Boatpro rigs is all that is needed to keep the rod nodding all day long. As long as that rod is nodding, the juniors will remain interested.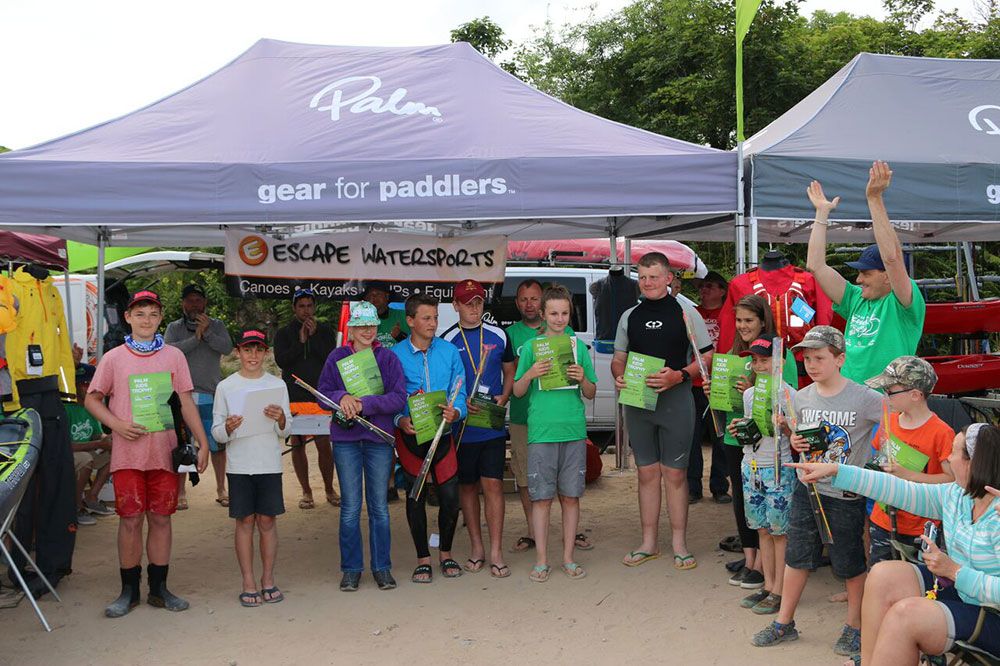 South Wales Kayak Anglers are leading the way in getting juniors involved in kayak fishing events and watching this category grow year on year is a real joy. A huge thanks and congratulations go out to everyone involved in organising and sponsoring it and I can't wait to see what next year holds.
For more information on the Oxwich Bay Kayak Fishing Tournament please visit the SWKA Website.