Founder and Managing Director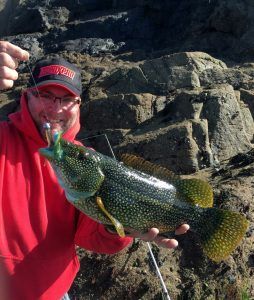 George has been a fanatical, passionate sea angler for most of his life, even ten years working in the sea angling industry day in, day out has done nothing to make this passion wain, in fact, it has made him an even more dedicated and determined sea angler!
George's background is in shore fishing and beach match fishing, something he takes part in regularly not just on his native south coast but all around the UK and Ireland. Whilst George is still a regular shore angler he has recently added a love of modern lure and jig fishing to his stable of disciplines, hosting regular LRF events to introduce new anglers to this modern, fun way of angling.
George is the Founder and Managing Director of Tronix (UK) Ltd which was started from his garage at home in 2007, since then George has worked hard to make it the success it is today, bringing quality, affordable tackle to the nations sea and lure anglers.
Whilst he doesn't get out fishing as much as he would like (who does)?! He still manages to do a bit and is regularly featured in magazines and on our various media channels.
George is also the assistant manager of the England Junior Shore Fishing Team and during his 4 year spell has helped the team achieve 3 Gold and one Silver medal at International Championship Level.