Warren Doyle reports on another successful Tronixpro Irish Winter Shore Angling Festival which was held over the last weekend in January.
The last weekend in January sees the cream of the Shore Angling fraternity converge on the tiny hamlet of Kilmuckridge in the County of Wexford for the Annual Irish Winter Shore Angling Festival. This year's event was the 32nd.
Once again Tronixpro were the sponsors and a very generous prize table was on offer.
The final turnout was slightly down on last year at 112 which included four ladies and one junior. Ireland, England, Scotland, Wales, Germany, Latvia and Lithuania were represented. The anglers had been arriving from early in the week and those who had taken the opportunity to have some practice reported that fish were scarce. This was thought to be the result of the current unusually calm weather with no wind, flat calm sea and short tidal movement.
The entry was divided into four zones and the first venue stretched from Ballinoulart down into Morriscastle, one of the most beautiful beaches in the country.
The day started with a heavy fog and as predicted the fishing was very slow and at the finish, there were a number of blanks but 'the tough got going'. Zone winners were Gareth Griffiths, Seán Murray, Paul Whelan and Matt White who took the super pool with 14 fish for 388 points.
The longest round was a 49cm codling for Bill Lindfield followed by our junior Max Roche with a 42cm fish. The best flat was a 32cm flounder for Arunas Cirkelis.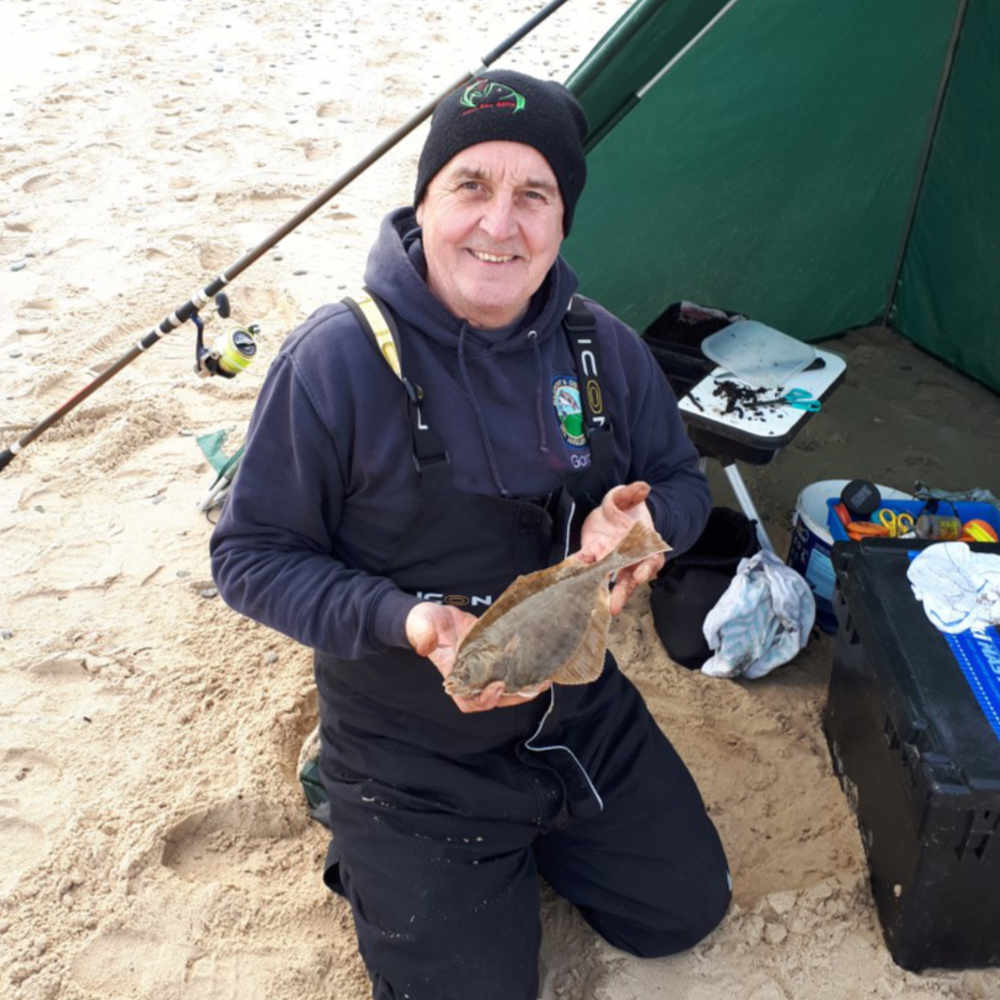 Day two had the anglers split between Clones Strand/Kilgorman and Dodd's Rocks/Kiltennel and once again the fishing was scratchy. There were short spurts of catching followed by long periods of nothing. The sun shone for a good period but the sea was flat with hardly a ripple and the fish slept! As always here are some good bags recorded and the zone winners were Paul Whelan, Paul Heffernan and Ged Stevens who took the super pool with 23 fish for 699 points and Jane Cantwell one of our lady anglers putting in a great performance to win zone A.
The longest round was a 41cm codling captured by lady angler Lesley Maby and best flats were 33cm flounders caught by Joe Byrne and Mark Shortt.
Last year's champion Paul Whelan was now in pole position with two zone wins. Ged Stevens followed one point behind and Gareth Griffiths a further point adrift. 'The tough' had certainly got going!
The final session was fished on Ballinesker Beach. This is normally a tough venue and the anglers were not to be disappointed. There were a few 'hot spots' but in general the dearth of fish continued. Despite the general lack of fish the best bags of the week were recorded. Zone winners were Joe Wales, Barry Roche, Ben Arnold and Chris Clark with 31 fish for 782 points.
The longest round was a 33cm Coalfish for Peter Taite and longest flat was a 37cm flounder for Dave Farrelly followed by a 34cm fish for lady angler Pat Shortt.
When the final calculations were done it was Paul Whelan who was crowned Winter Shore Angling Festival champion with 88 points winning a Tronix Xenon Match Rod and the Waterford Glass Vase. This was Paul's second win in two years and his third in four years, some achievement. In second place was Gareth Griffiths only two points behind taking Tronix Xenon Power Rod and the runners up vase. Third was Ged Stevens a further two points away taking a Tronix Aphex Light Rod and the third place vase.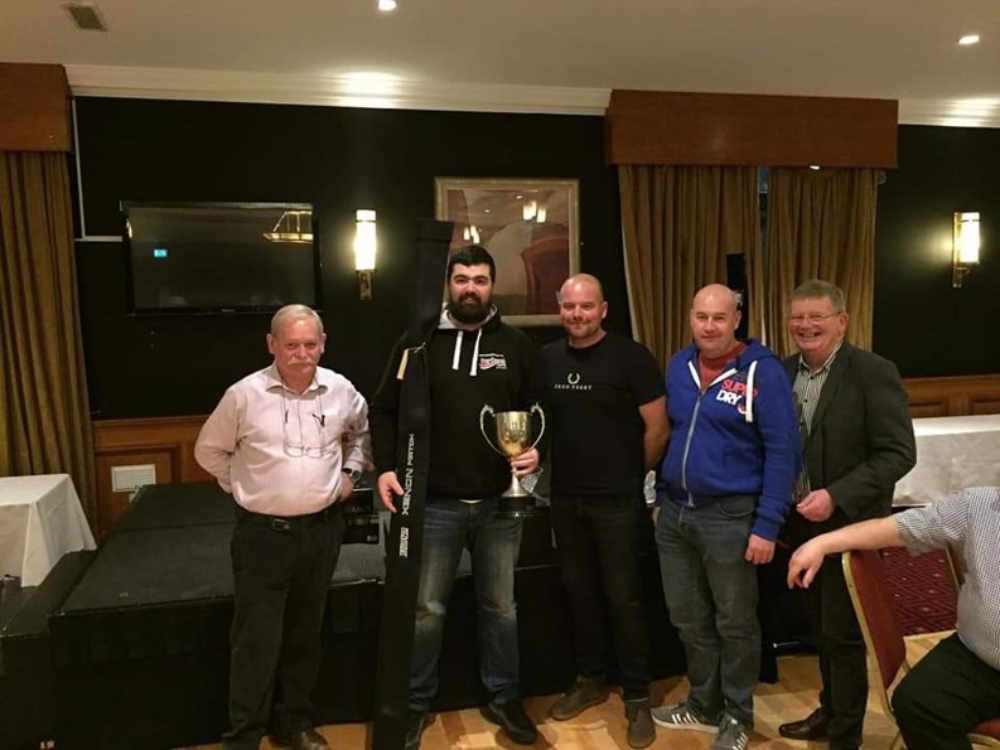 Best lady was Jane Cantwell receiving an Aphex Light Rod.
The 2 man team was won by Matt White and Ged Stevens.
The 4 man team was won by Chris Clark, Richard Yates, Saul Page and John Wells.
The organisers wish to thank everyone that participated and those who gave their time with the organisation of the event. A special thanks to Tronixpro for their continued support.
A special thanks also to those who donated prizes for the fundraising raffle namely, Viking Tackle, Malcolm Newitt and the members of EFSA Ireland.
Another year completed! We look forward to welcoming you again next year.