I had a whole week booked in Ladram Bay in Devon and had high expectations of increasing my species tally for the year. However one of the joys of Kayak Fishing is that you are weather dependant, and if the weather isn't playing ball you aren't fishing. A week of strong Easterlies definitely fell into the not playing ball category, so I only launched on one day.
But what a day it was. A glorious morning to be afloat.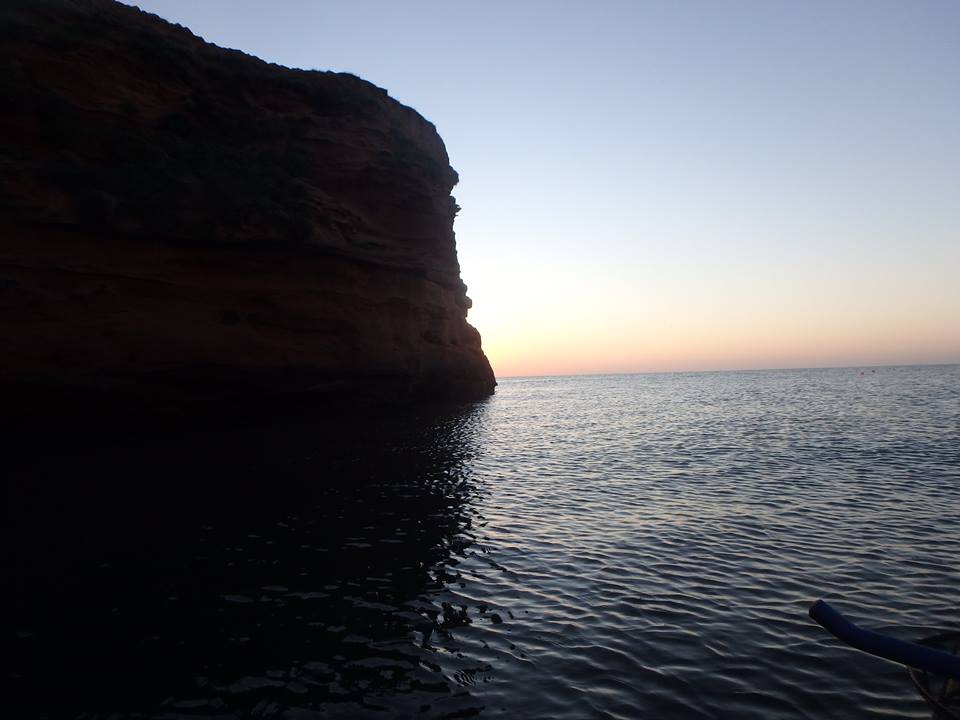 The plan was to spend the morning looking for species over the reef. Once anchored, I set up the HTO Rockfish ML Rod with a simple scratching rig. I like to keep these rigs simple as I am obviously going to lose gear. They consist of a basic 2 or 3 hook flapper using size 4 and 6 Tronixpro Aberdeen hooks. The bottom hook usually hangs lower than the weight leaving it lying on the sea bed. Bait was small bits of rag worm.
The Rockfish matches perfectly with the HTO Lure Game reel loaded with 15lb braid. There is no point in casting as you just get snagged in the reef so it is just a case of lowering down, holding the rod and feeling for the bites. This is one of my favourite ways of fishing; you can feel every nibble and enquiry vibrating through the line and into your body.
It wasn't long before a steady stream of fish was coming up. Ballan Wrasse, Corkwing Wrasse, Goldsinney Wrasse, Pollack, Pouting, Dragonettes, Dogfish, Mackerel, and Tompot Blennies were all finding the ragworm irresistible. The Rockfish is my go to rod for this type of fishing, great fun with the smaller species yet it still has the power to cope when a 3lb Ballan takes your bait.
I was getting through my bait quickly here but wanted to try one more thing for a few hours in the afternoon. I had been given a variety of the Tronixpro Boat Pro rigs to try.
Now I am not usually a fan of shop bought rigs but had to give one a go. The one I chose was the 3 down scratching rig with size 2 hooks. On opening it I checked all of the swivels and hooks for quality, everything looked good. To be honest given the amount of bling on the rig I doubted I could have tied it myself for the £ 2.49 retail price. The question was would it catch fish?
It looked perfect for plaice so each hook was baited with a rag worm tipped with a strip of squid, I paddled out to the sandbanks, lowered the rig to the seabed and began a drift. Within ten minutes there was a sharp tug on the rod, I let out some line and then struck and felt the solid resistance of a fish. In the clear water I soon saw a chunky plaice coming to the surface.
The next hour saw plaice, dogfish and gurnards coming on board. Whilst I will probably still tie most of my own rigs in the future there is no doubt I will be carrying a variety of the BoatPro ready-made ones as well. They certainly worked.
Unfortunately that one day was the only day I managed to launch the kayak, but what a great day afloat. Eleven species caught and great fun trying new things. I can't wait to return.