Jake Schogler takes a look at the Hart Zemtax 800 Reel, the smallest and lightest reels in the Hart Fishing product range.
Back in late August I managed to get hold of Harts smallest and lightest reel, the Hart Zemtax 800.
Although I've been using the Hart Iron 2500 loaded with HTO Nebula PE0.8 braid for some time, and it was doing a fine job, I have been on the look out for a reel to balance up with the Hart Bloody Rock and Street rod.
In fact, for much of my LRFing I have always preferred a traditional 2500 sized reel. This is mainly because I like a reel that will cover my line capacity for distance fishing, especially with metals in deep water. I tend to use braid at the heavier end of the LRF spectrum such as a PE0.6 or even PE0.8 for my fishing. I like my spools to have the capacity to hold a minimum of 100 meters of braid and in these upper end diameters I have found a 2500 size to serve me well. Also, my LRF equipment has to deal with the targeting of bigger fish such as ballan wrasse, pollack and cod. So, generally, the traditional sized 1000 reel seems a bit under gunned.
Why go for an 800 size reel?
Well, the thing about the Hart Zemtax is that it is not as small in stature as most 1000 size reels. Although it does boast a lightweight design, due to its sealed graphite body and rotor. It has the guts and performance of a bigger reel, yet only weighs in at 216 grams.
As far as looks go it has some nice anodised electric blue highlights over a softly shimmering graphite sparkle. It's a good-looking reel!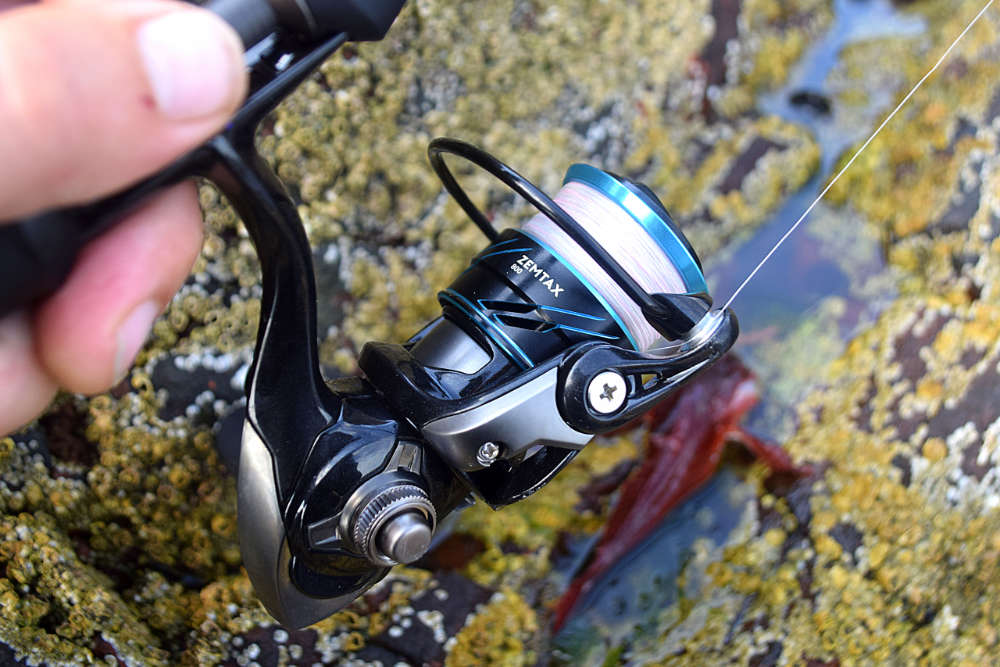 Looks aren't everything though and the performance is what counts.
I spooled it up with HTO Nebula 4X in PE0.4 and the line lay was good despite my somewhat Heath Robinson approach (wet the line, braked with my feet and run through a damp cloth onto the spool). It has a standard 5.1:2 ratio but also has a shallow braid ready spool which made filling it easy.
Like most reels straight out of the box it was very, very smooth and indistinguishable from reels containing twice as many bearings as the 5+1 stainless-steel bearings in the Hart Zemtax.
When I paired it with the Hart Bloody Rock and Street rod it balanced nicely and felt extremely comfortable in the hand.
My first mission with it was off the rocks for wrasse and this is where I got to test its prowess for some rough treatment. When wrassing with LRF rods it's important to fish with a heavy drag as I have to bully the fish out the kelp. I allow the rod to do much of the soaking up of the fishes frantic dives for freedom. However, it is important that the clutch and drag system come into play when the fight gets too much.
Needless to say that the drag was as smooth as butter with no jerks or stuttering as it gave line under pressure. In fact, the drag system is a big feature of this reel with carbon and stainless-steel washers. It boasts a 10 kg drag force which shows that its inner workings are built for tough stuff! It has coped admirably with the pressure I put it under when fishing off the rocks for wrasse, pollack and codling. Throughout the season I put the reel through many fishing scenarios from using small crankbaits for bass to jigging metals in deep sea lochs from a float tube. Guess what? It's still on my rod and there can be no greater compliment. If the reel hadn't performed then it would have been replaced and quickly!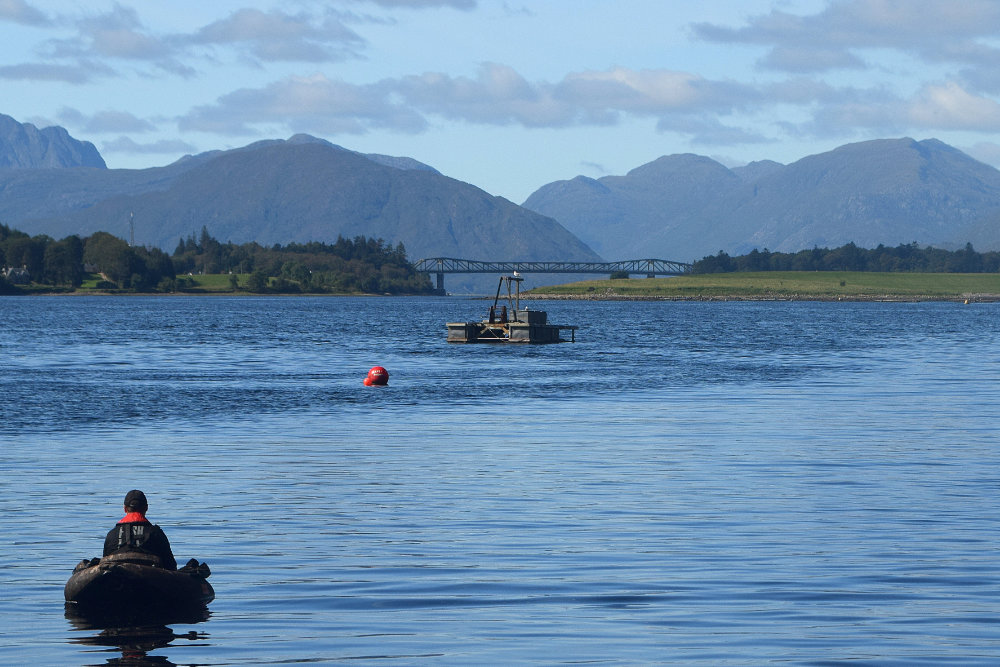 It has a sealed body so maintenance is minimal. However, there is an anti-reverse switch which can allow some water ingress. This is common on reels with an anti-reverse switch. When I was using it on the float tube it did get submerged a few times and as a result it did need a rinse and re-lube. However, this is something that all reels benefit from and with this minimal maintenance the reel is still as smooth as ever.
Now having had the reel for over half a year it has fallen into my tried and trusted tackle. It has become an extension of my body just like my rod and has seamlessly adapted to whatever I have thrown at it. It has earned a place in my "don't even think about it" tackle. I just use it naturally and it's one piece of tackle I know will do exactly what it is supposed to do, help me catch fish.