Part Two of our how to get started in LRF series by Jake Schogler. In this blog, Jake looks at how to choose the right rod. Looking at tip styles, lengths and actions.
Choosing the right LRF rod on paper seems relatively straightforward, whether selecting a new rod or choosing a rod for a particular venue. A casting range of 1-8g and you are good to go.
However, under this casting range, there lies a whole world of different rods for different applications.
Generally speaking, light rock fishing rods come in two styles. Solid tipped and tubular tipped. Both types are designed to be extremely sensitive. When used in conjunction with a low stretch line such as braid, these rods give you the ability to feel every bump and tap on the lure.
However, there are a few differences in the rods actions that make them more suitable for different applications.
Tubular and Solid Tips
Tubular tips are good when you need a stiffer tip such as working small crankbaits or heavier metal lures. However, as they are stiffer, they offer a bit more resistance to fish that inhale the lure. Tubular tipped rods tend to offer you a bit more feel than solid tipped rods and are very good for bouncing jigheads along the bottom.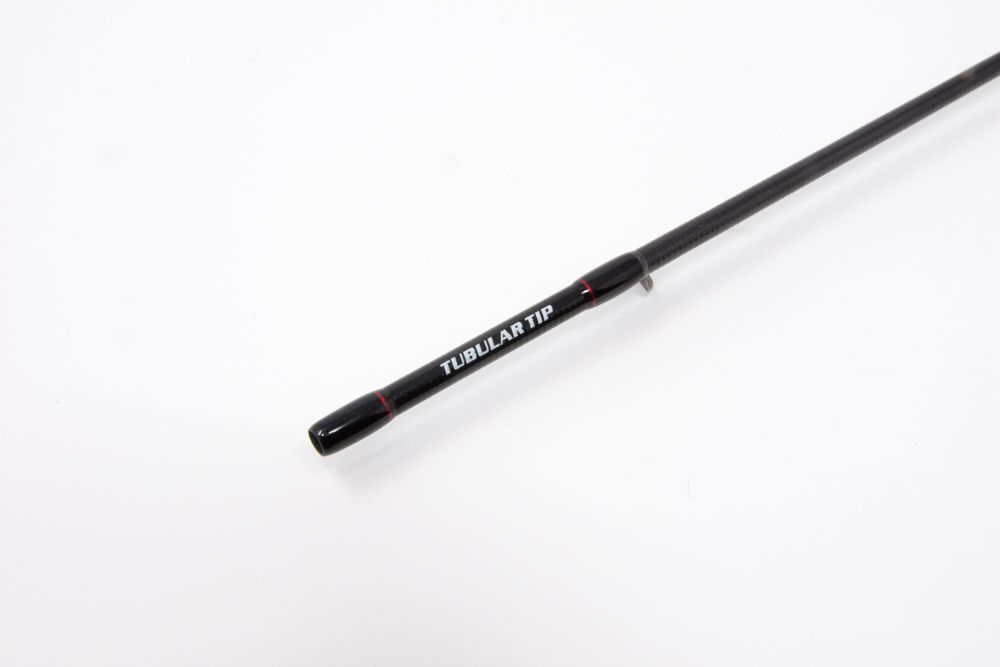 Solid tip rods have a solid carbon or glass fibre tip similar to a feeder rod. These are less suitable for working heavier lures and crankbaits as the tip can fold, which makes it hard to achieve the desired action. They are good for fishing with jigheads "on the drop" and for reducing the resistance felt by species that inhale a bait. The fish can suck in a lure, and the soft tip means that they can do so with no resistance from the rod, which results in confident takes. This style of soft solid tip also gives a great visual indication as to when a fish takes, as just like in a feeder rod, the tip will twitch and curve around without the fish feeling it.
Choosing the right LRF rod length
LRF rods are mostly around 6 to 8 foot in length, and different length rods can impact how you use them. I find a shorter rod around 6 foot an excellent tool for use in harbours in my own experience. Especially those that require fishing against the walls or under the rod tip. A shorter rod is much easier to wield around roped boats and structures where you are fishing. However, they are less good at getting distance on a cast. This is not necessarily true when using very light jigheads and weights up to a couple of grams, and provided you have balanced light braid they will fly equally as far. However, when you step up to the upper end of the casting range say with a metal lure or dropshot rig you may lose distance on the cast.
I tend to favour a longer rod for these applications like open beaches or coastal rock marks. This gives me a bit more distance on the cast and helps avoid the weed fringe that surrounds most of the marks I fish. This is especially important when I am trying to land a fish from these marks as most will desperately try to dive into this kelp fringe at the last moments of the fight. A longer rod enables me to hit and hold the fish outside of the weed fringe and gives me a little more control.
LRF rod actions
LRF rods tend to be fast actioned rods (like most modern lure rods) this fast recovery of the blank after it bends gives you the ability to impart action to your lure. There is room for a more progressive action where the blank bends more evenly down the blank, and this softer action can be excellent when targeting fish with soft mouths and where you need to cushion light line. However, I prefer a fast action rod for most of my fishing. The fast action allows me to impart action to a lure easily, but the added "stiffness" of the blank can help me set hooks a bit quicker at range or in depth and have a bit more control overall.
LRF rods, despite being an ultra-light rod, are quite capable of dealing with large fish. This is where the rod's fighting curve can be put to the test. Being an ultra-light rod naturally, they can be quite bendy; however, this is exactly what they are designed to do. It is incredible how much pressure you can pile on to a hooked fish with an LRF rod. Especially true when using a rod like the HTO Aikido 1-11g tube tip (read my review here). This has been my current weapon of choice over the past few months, especially for deepwater and very snaggy ground. I have put many LRF rods through their paces on decent-sized fish, and the trick is to keep piling on the pressure.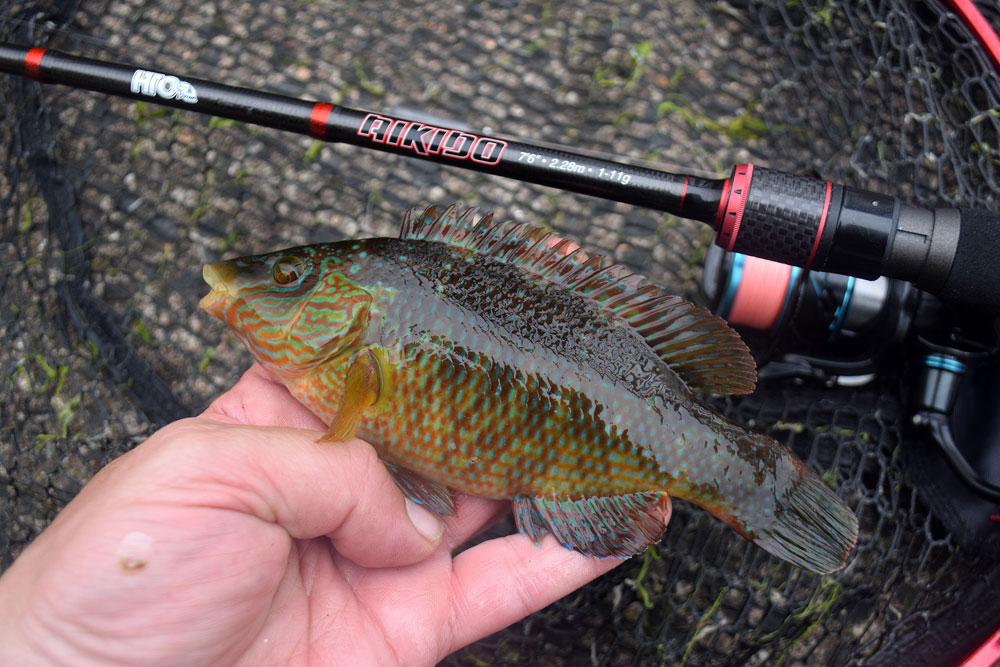 Lastly, if you are choosing an LRF rod, it is always best if you can get a feel of the rod to find out whether the handle is comfortable and the rod suits you. However, in this present climate going in and out of shops may not be an option. However, if you think of where you are most likely to be using the rod and what species you are aiming to catch, then the length and whether you go for a solid tip or tube tip should be relatively straight forward.
Having used all the HTO LRF rod range, I can vouch for them all, whichever rod you decide on.