The U16's England Junior Team headed to Monte Gordo at the southern end of Portugal just a few miles from the border with Spain, with the matches being held on the 15 miles of beach stretching between Vila Real de Santo Antonio and Manta Rota for the FIPS-M 27th World Shore Championship for U16s (Juniors) from 6th – 13th October 2018.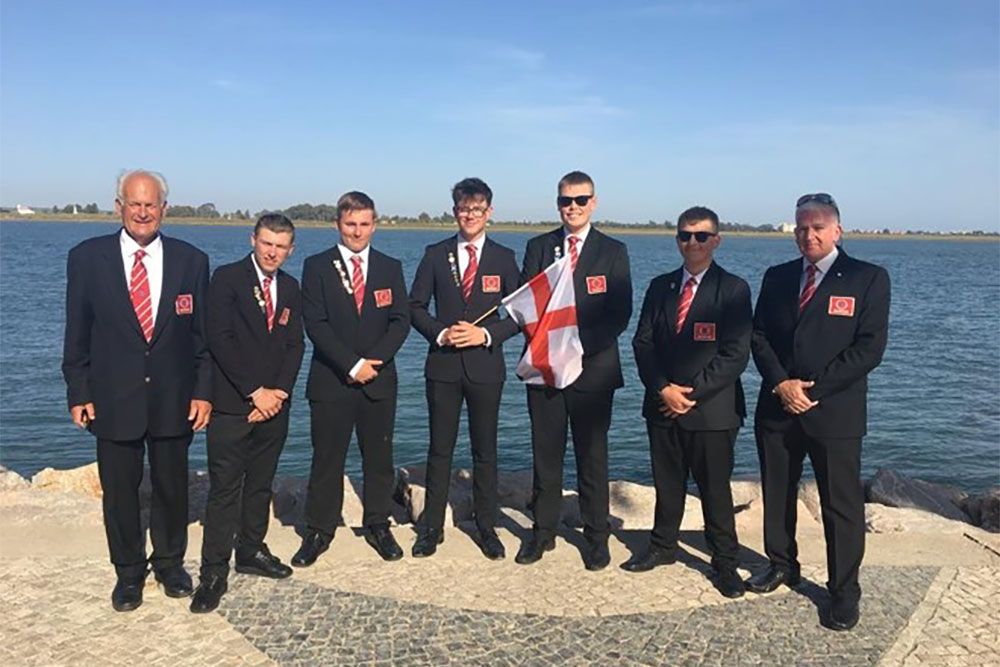 The team representing England and the Angling Trust consisted of; Oliver Saint, Riley Price, Adam Molloy, Tom Ryder, Ben Cloke, David Graham (manager) and Chris Clark (assistant manager).
Strong winds and rough seas greeted the teams who arrived early to practice for the Championship but conditions calmed as the competition started.
During practice bream and bass were caught in good numbers at Manta Rota and at the other end garfish, mackerel and palometa were the targets the further along the coast to Vila Real you fished.
The Portuguese Federation had organised the pegging of the beaches superbly and the stewards were excellent, the Federation made it clear from the first managers meeting that they wanted to return as many fish as possible during the World Shore Championships.
David Graham, England U16s Manager said "Coming to terms with the different species and very light continental tactics is never easy and some championships are tougher than others to finish on the podium and we always knew that this was going to be one of those championships but the team went out with a bang and finished the last day of the championships with a day win and the top three anglers on the day were English."
Top 4 team results
1st France (Gold)
2nd Ireland (Silver)
3rd Italy (Bronze)
4th Croatia
England 6th
Top 4 individual results;
1st Pierre-Louis Ferrandis (France)
2nd Augustin Flandrois (France)
3rd Gregori Udovicic (Croatia)
4th Jose Simoes (Portugal)
England placings
6th Oliver Saint
7th Tom Ryder
21st Adam Molloy
26th Riley Price
29th Ben Cloke
Team England U16s and the Angling Trust would like to thank Tronixpro, Kamasan and Drennan for their continued support. Christchurch Angling Centre, Southern league and Opens, tackle 914, Castaways fishing tackle and Steve Lawrence for support and fundraising and to all the angling community and friends who donated prizes, bought mugs, bought raffle tickets, fished fundraisers and gave generously to the team – a massive thank you to everyone.
Tronixpro is the main sponsor of World Championship events run by FIPS-M. For more information, click here.