England Junior International and Tronixpro Prostaff Oliver Hampton-Saint talks us through why he is a great fan of the Tronixpro Sand Spike.
As a young match angler, I've always found it a struggle clambering up and down the beach with a tripod and a rod awkwardly cradled in both of my arms. I'm sure that no matter what your size or age, you can relate to this too.
When I first saw the Tronixpro Sand Spike, I knew this could solve the problem for me. It's compact, lightweight and dead simple to use. When you get to your spot, you push the spike straight into the pebbles or sand, add your rod, and you're set up. There is no fiddling around with extendable legs or attempting to juggle with a three-legged tripod to get it to sit level.
They're robust because you can anchor the spike into the sand or pebbles as far as possible, it means they can withstand severe winds and tides. They're versatile too, you can fish your rods either high to get above the weed or low when fishing close in, in a match situation.
Sand spikes have been popular on the continent and in the US and Australia for years, but they've never really caught on in the UK, until now. With the explosion in continental style fishing, anglers have begun to rethink the kit they need, many of whom have scaled down not only their end tackle, rods and reels, but their wider kit too. The Tronixpro Sand Spike fits this style of fishing, perfectly.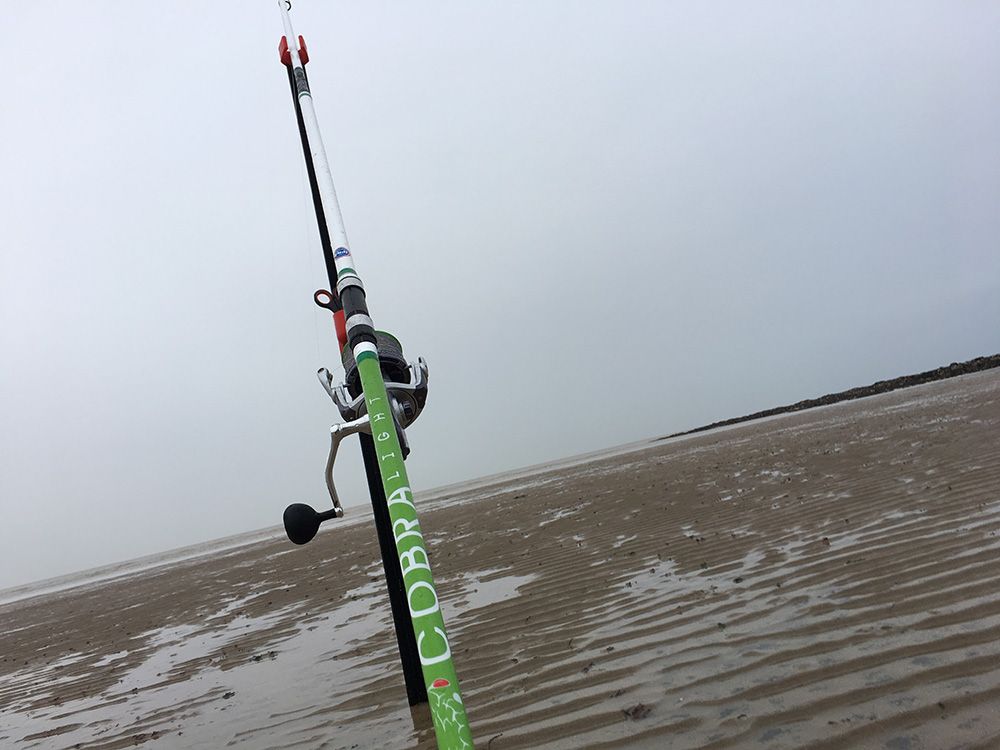 I have personally used the Tronixpro Cobra and Tronixpro Cobra Light bags to significant advantage. As long as you're careful around the eyes of your rod, the spike fits snug alongside it in the case. The padded bag enables me to venture with minimum added weight, which is perfect for us juniors when Mum and Dad aren't being so lenient with lifts to the beaches! I am sure many can relate, I sure can!
When I'm pleasure fishing, I sometimes try to leave the bait tray at home, especially when conditions make its use difficult. I do like to be as close to my rod as possible, so I waste no time when fishing. With this in mind, I've started to use the butt holder on the spike as a miniature tray. It has been working wonders! It perfectly fits a pair of scissors, a spool of bait elastic and a couple of leads too. The gives you all of your essentials close to hand on the spike.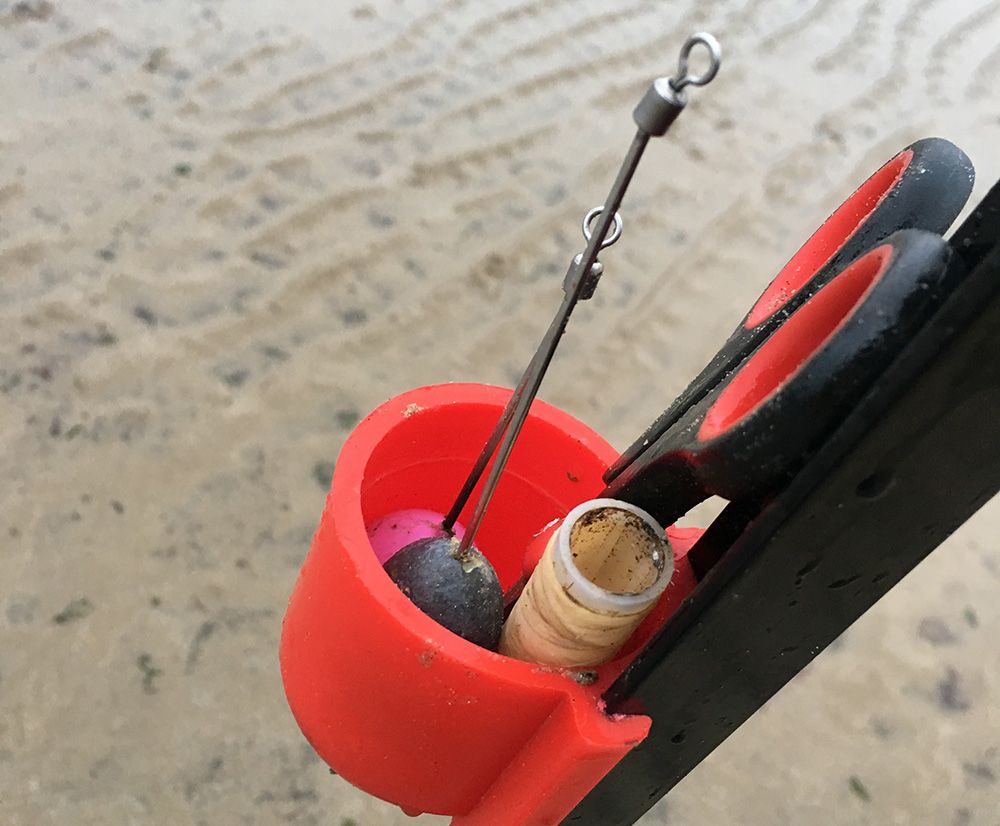 The Tronixpro Sand Spike is now an essential part of my kit. It provides a broad range of abilities that gives anglers that little bit of help, opening doors to venture to new sports with ease of travel, without lugging large amounts of gear. The height of 1.5m enables your rods to tower over crashing waves and weed. You can also angle the spike as low as needed so you can get your rod tips low to the ground when fishing shallow for bottom-hugging species, something tripods can struggle with.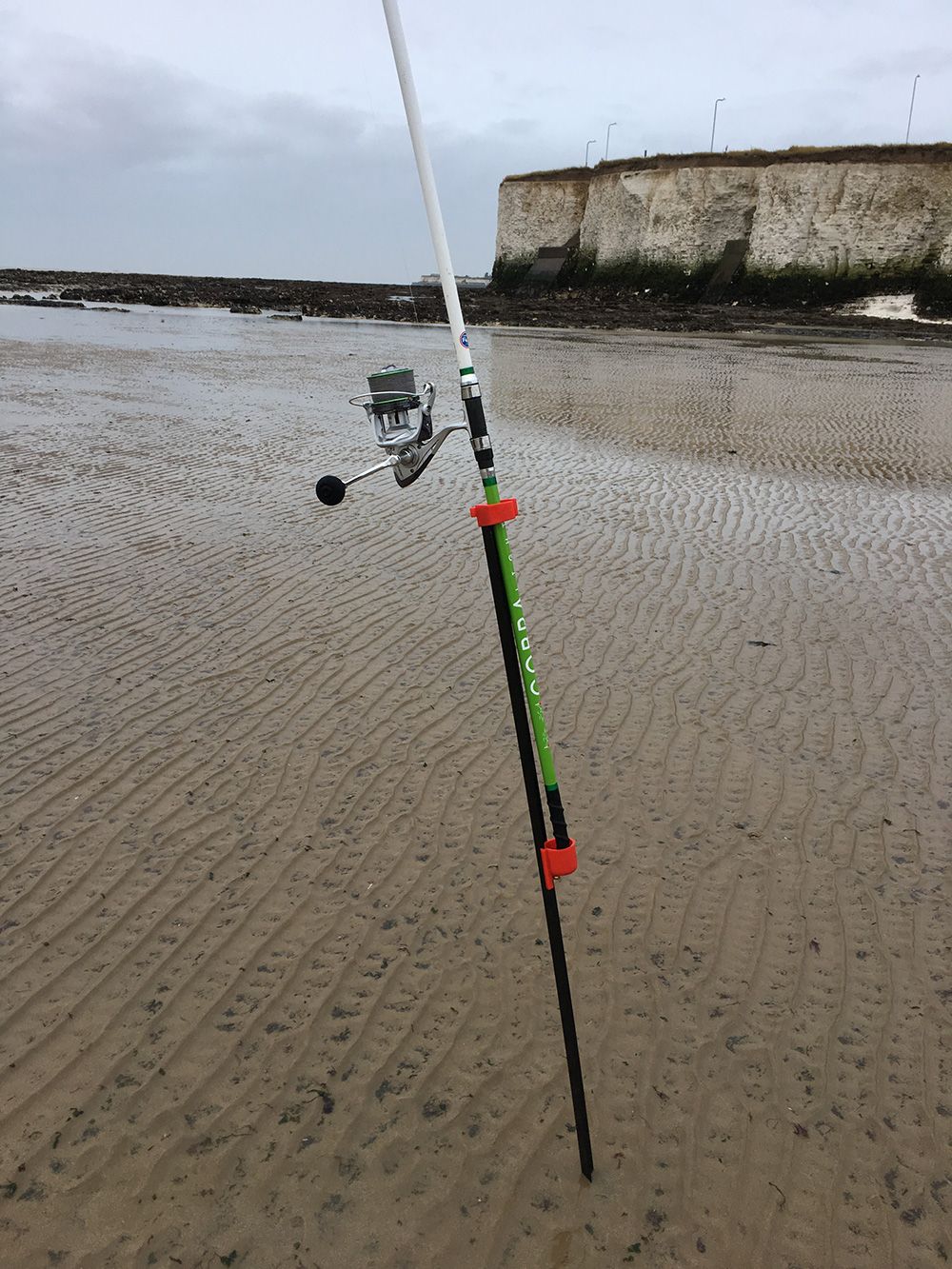 Versatile, Adaptable and Needed would be my exact choice of words to summarise this great piece of kit!