We're delighted to announce our new Tronixpro Cobra Light Fishing Rod! Here the rods designer Callum Graham takes you through what you can expect.
"The Tronixpro Cobra has been one hell of a success! It has fulfilled and excelled at its mission of bridging the gap between continental rods and classic UK style beach rods.
However, I could still see a gap. Beach ledgering rods are lovely to fish with. They're so soft and delicate, they accentuate bites, never blow up fragile baits and have enough cushion to never lose a fish. They're great tools and a whole world of fun to fish with. There is one problem with them though. They are more often than not too light. A slight swell, the smallest bits of weed or a gentle breeze will retire them back to the rod bag, they just can't cope, this is the UK after all, not the Mediterranean! Yet these conditions aren't terrible enough to warrant getting your proper beach gear out for.
So, what are we missing? A rod that has a tip sensitive enough to rival beach ledgering rods but with just enough backbone not to buckle under a little wind, tide or weed.
As you have probably guessed, we've done it! And done it incredibly well!
The Tronixpro Cobra Light took a whole lot of testing; it needed to be perfect. Perfect at every single one of its applicable jobs. It needed to be soft enough to fish the edge, yet able to compress with lighter leads. We know fishing light doesn't just mean fishing in close so we needed this rod to also cast its stated casting range optimum distances too.
Eventually we got it spot on! It is truly astonishing the versatility of this light rod. Just as we wanted, the rod is ideal for fishing close quarters. It has a perfectly balanced tip; not too soft it flops around in the wind, but not too stiff it could bump shy fish off and not show up bites. The rest of the rod has a very progressive action with a lovely gentle taper. It allows you to get the best out of the rod within its entire casting range; the heavier the weight you go for the more of the rod you start to work. I would say between 60-120g weights, with three baits is the rods optimum casting weight; start to go heavier and you're defeating the object of using such a well-balanced tool. The recovery of the rod is awesome, smooth and fast without being aggressive, ideal to keep those delicate baits intact.
If you need a rod to put three delicate harbour rag baits out a good old chuck and ensure they land intact, coax out summer garfish with their painfully delicate bites, or fish 5ms out without feeling over gunned, here is your rod! It is the UKs answer to light fishing."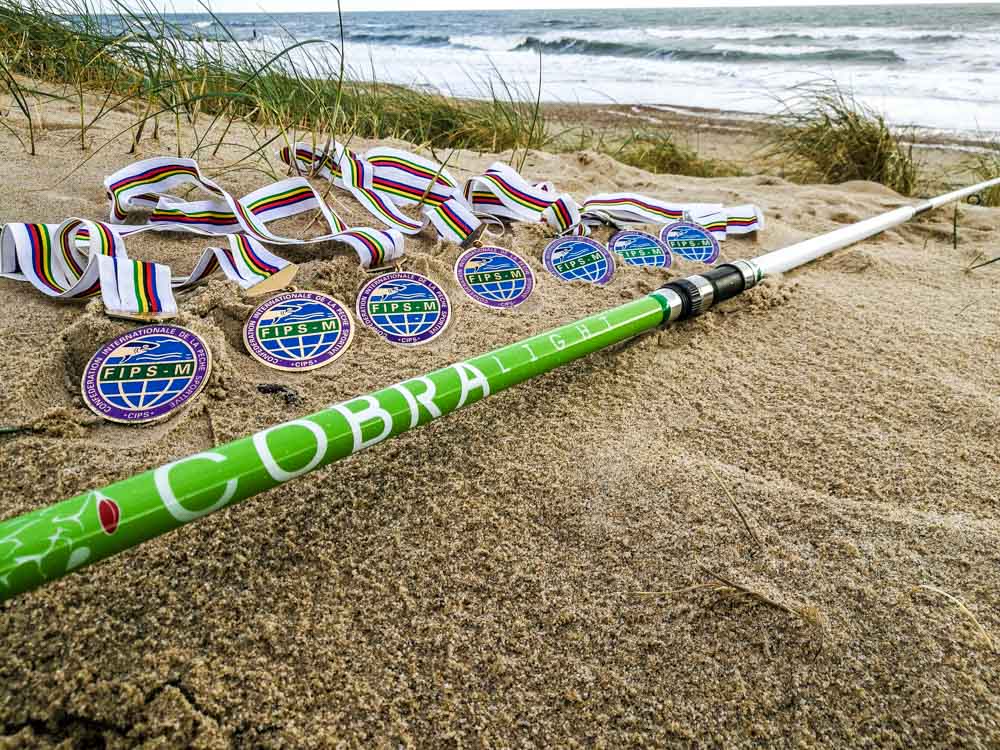 Hardware and Appearance
As you would expect from a rod of this quality it has been made with materials and fittings from the best manufacturers. The blank itself has been constructed from 40T Japanese Carbon, this produces a wonderfully light blank that is also strong, making it a joy to use. To compliment the blank Fuji Stainless/Alconite KWAG guides have been used. These feature a polished stainless steel frame with an Alconite liner. The design of these rings is ideally suited to fixed spool use and the guide angle is perfect for allowing smooth line flow, making them more efficient for smoother, longer casts.
Tronixpro Cobra light comes in the familiar lime green colour scheme of the present Cobra on the butt, complete with black rear butt grip. From the reel seat upwards the blank is white, this helps distinguish between the two if you're carrying both a Cobra and a Cobra Light. The rings are whipped on with green whipping with a silver under wrap. At the bottom of each section is a black, grippy area so you can break the rod down easier with cold, wet hands.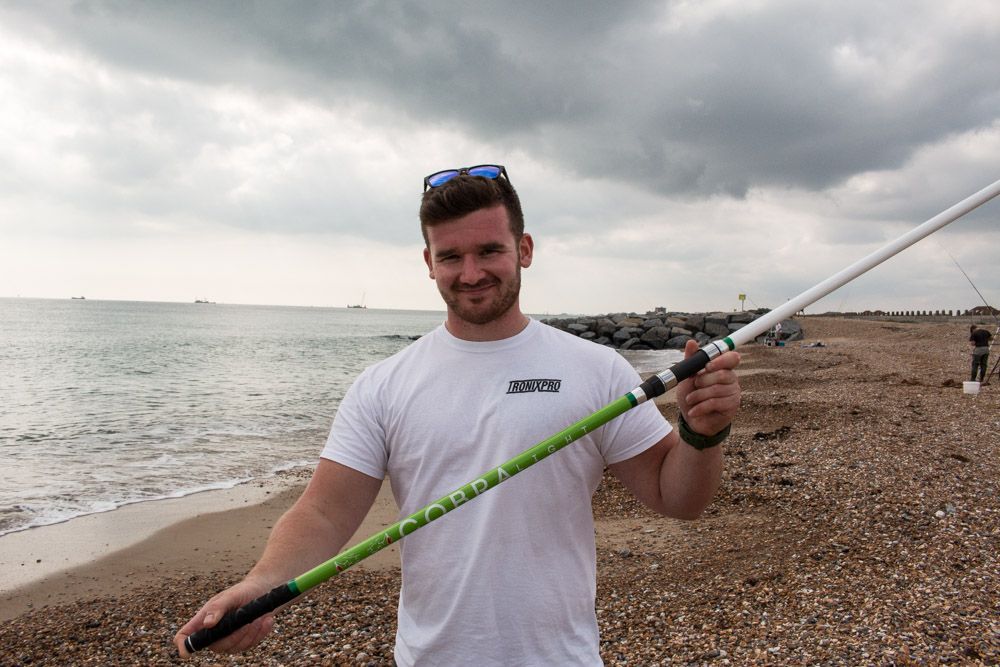 Tronixpro Cobra Light
Length: 4.2m
Guides: Fuji Stainless/Alconite KWAG
Reel Seat: Fuji DPSSD P
Composition: Japanese 40 ton carbon
Casting: 50-150g
Price: £259.99 (RRP)
Future Versions: 4.5m version (same casting weights) to be launched Spring 2017.
The Tronixpro Cobra Light 4.2m rod will be hitting shops from the week commencing the 12th of December 2016. You can find your nearest stockist by using our Store Locator – Please remember to contact the shop prior to travelling to make sure they have the rod on order/in stock.