Charlie Tudball reviews the Tronixpro Envoy Tournament Mag, a multiplier reel that's become a reliable, essential piece of his match fishing tackle.
With winter firmly in place my match fishing focus tends to switch towards codling, dogfish and triple shots of whiting. With this my tackle also changes too, with a move towards using multiplier beach fishing tactics over my usual summer outfits with fixed spools. For a long time I've been looking for a fast, controllable, reliable but affordable good quality multiplier, so when I heard Tronixpro were bringing out the Tronixpro Envoy Tournament Mag, I was excited!
When I first received the Tronixpro Envoy Tournament Mag I was pleasantly surprised with the build quality. I wasn't expecting a reel costing under £80 to look as good! It's black and red colouring really does look the part. Although I'm a bit of a tackle tart, it's absolutely pointless having a reel that's pure eye candy if it doesn't perform where it matters. So the only thing to do was to get it out fishing!
I loaded the reel with 0.30mm Tronixpro Krystal XT line. Within the first few turns of the reel it was obvious this reel was a bit special, it's incredibly smooth. As a side note, I have four of these reels which have been heavily used in matches and pleasure trips and each one is still as smooth as the day I loaded them. With the reel spooled and leaders attached it was time to hit the beach to see what this reel could do.
From flinging out the initial few casts I was impressed with its smoothness, the speed out of the box without any tinkering at all is excellent, in fact it's one of the quickest out of the box speeds I've ever seen. However, don't let this incredible speed put you off if you prefer a slower reel. The magnetic brake system is responsive and easy to control, so you can set the reel up exactly as you want without too much hassle.
With my hectic match fishing schedule it wouldn't be a surprise to you that the next time the reel saw water was in a match. The competition was held in a stiff, north easterly wind for the first two hours before swinging to the south east. This would really test the reels magnetic breaking system to the full as a hard side wind can induce overruns and some pretty interesting bird nests. On the flip side, with the wind changing direction later, I needed the opposite, a speedy reel where I could back the mags off to gain those extra few yards with the wind behind me. This is where the versatility of the quick change of mag pressure really pays off for this reel, you can change quickly without any fuss or tweaking. I have to confess here that initially I wasn't using the Tronixpro Envoy Tournament Mag to begin with, but soon into the match I changed my £200+ reel of an unnamed brand to the Tournament Envoy. It performed exceptionally, and I have been using this as my multiplier match reel ever since.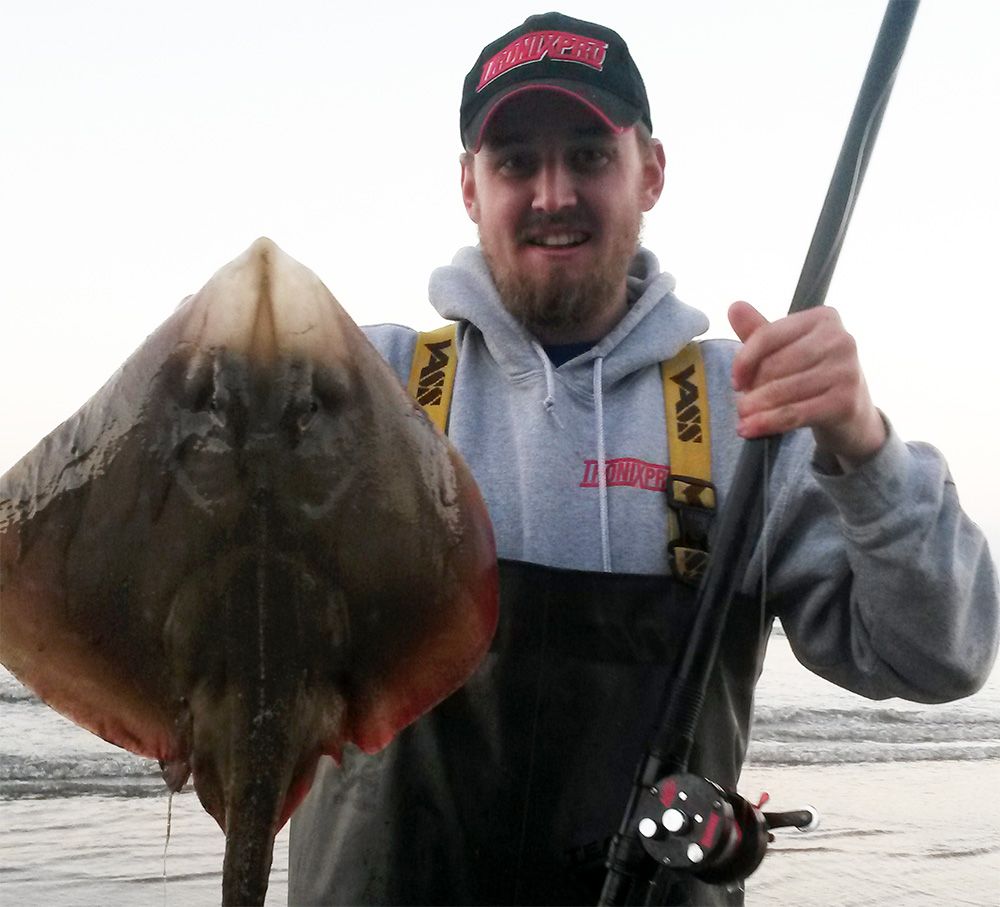 To be honest it hadn't really crossed my mind that I was using the Tronixpro Envoy Tournament Mag, a sub £80 reel over other reels that cost over double the price, until I went to Holland. I was fishing a Dutch beach whilst practicing for the Youth World Championships, when I realised my automatic response when setting up my gear was to reach out for the Tournament Envoy! In fact, I was choosing to use this reel over one of the best known and most trusted match fishing multipliers ever made.
Although most of the fishing in the World Championships is fixed spool based, the Tournament Mag came with me. This is a testament to the fact of how good I think this reel is. If you ask any match angler, they're always paranoid about their kit and won't take any chances by taking kit that could fail them. A match is not the place to take something you're not 100% sure of in terms of performance and reliability, especially in the most important match of the year.
On my return from the World Championships I found myself looking deeply at my kit and considering the faultless performance of the Tronixpro Envoy Tournament Mag Reels over the past few months. Did I really need my expensive reels anymore? Needless to say, my old, more expensive match multipliers found their way onto various selling websites with more Tournament Mag reels hastily ordered! There is now only one match multiplier reel I will trust in my box.
Whenever anybody mentions the word "match tackle" some anglers directly translate that into super fine tuned but also a bit flimsy and weak. That isn't really the case and the Tronixpro Envoy Tournament Mag is not going to fall apart at the slightest sniff of the rough stuff. I've had this reel out on some of the rougher ground marks I fish for pleasure too, including some notoriously grotty Bristol Channel and rock fishing marks. The reel handles these heavy conditions without any problems. I haven't yet managed to snag myself some real monsters on the reel, but the best test in my opinion is how it handles cranking in huge dollops of weed! It has done this faultlessly on some seriously bad weedy marks. I've been hauling in huge weed beavers in 12+ meter tides over ground so rough you have to point the tip and wind. Many of you will be horrified at the thought and I know it's not the best way to treat a reel, its not even remotely close to what these reels were designed for. It did however prove to me just what these reels are capable of.
For more information on the Tronixpro Envoy Tournament Mag and to find your nearest Tronixpro Stockist, click here.