Carbon, power, solid, tubular, these are all terms used to describe one thing, instead of the rod having a spliced in glass tip, it has a stiffer, more powerful one. Tubular tips, watch out, there is a new contender in town, enter the Tronixpro Blastron.
Tubular tip rods have gained popularity with anglers looking to switch to a 3 piece, fixed spool style rod, especially for anglers who are wary of anything too light or are after something that will deal with rougher ground. By adding that one word, people seem brainwashed into thinking that their "power tipped" rod is a beast with unrivalled amounts of backbone. They will set off to their local, tidal mark or their tackle graveyard regular rough ground spot expecting their rod to cope perfectly. Only to be disappointed when it doesn't, they've essentially purchased a banana with a stiff tip. It folds over with the slightest flow of tide, won't handle snags and has the casting recovery of well boiled spaghetti!
The problem here is that although these rods have a "power" or "solid tip" they don't have the powerful blank to match. If you're spending £300 or more on a rod, you won't have this issue, however, the problem occur when you're looking for your next casting tool in the sub £200 bracket. More often than not, you will have mismatched power.
A few months ago I got the chance to test most of the new Vercelli and Tronixpro rods, as you'd expect, I didn't dislike any of them. However, one rod stood out. It surprised me from the first cast and there will be a whole lot of UK anglers that will appreciate it too. I'm a huge fan of brightly coloured, in your face rods, so this dark, classic black rod wasn't on my radar to begin with. I picked it up near the end of the session and decided to give it a cast, the rod in question was the Tronixpro Blastron TT.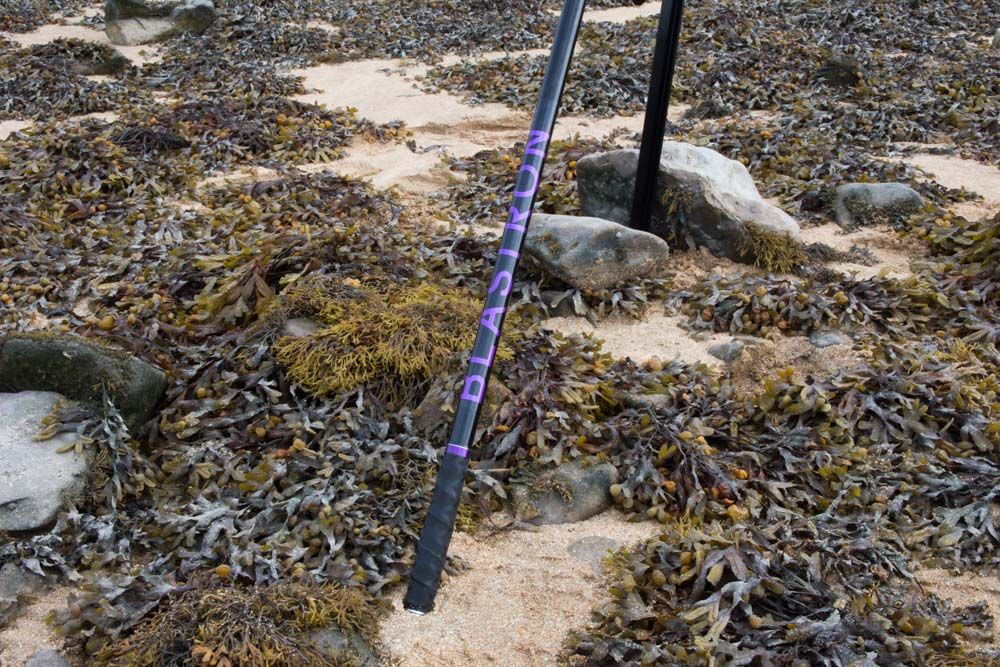 TT stands for Tubular Tip, coupled with a 250g casting rating it's clear to see this rod was designed for heavier fishing. I was really hoping this rod wouldn't disappoint, more shock and awe rather than stiff tipped banana!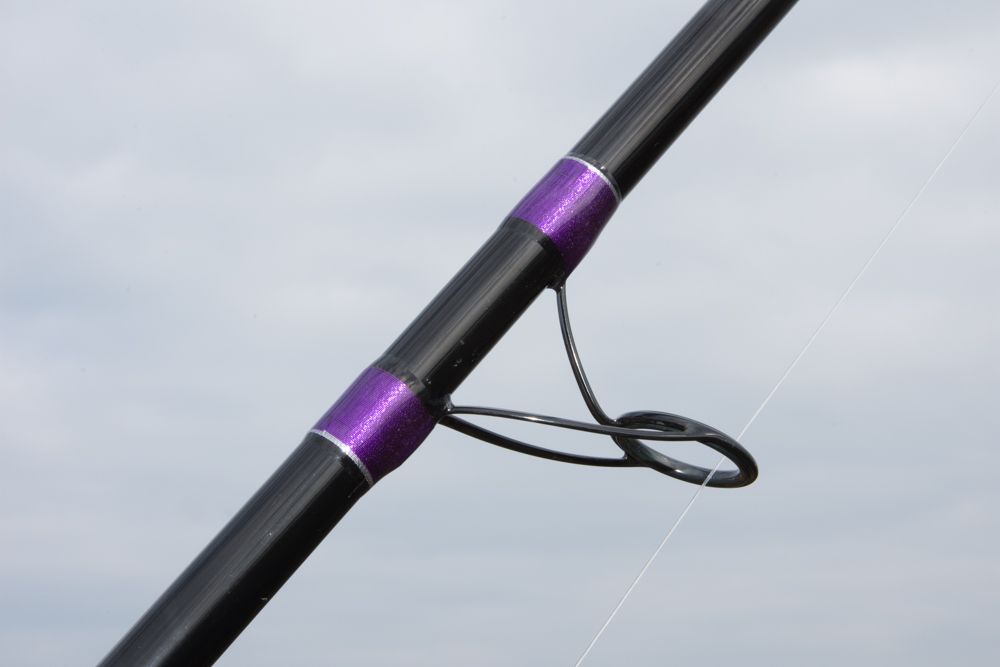 To get a feel of what I was dealing with I started out with a 100g lead, after a few light casts, I gave it my all. It didn't even flinch. I upped the ante with a 150g lead, a more standard fishing weight to give me a feel of what this rod was about. Leaning into an overhead thump it got the rod working a little more, an off the ground cast had it bending further, but with instant recovery. Impressive. It was at this point I knew this rod was a bit special.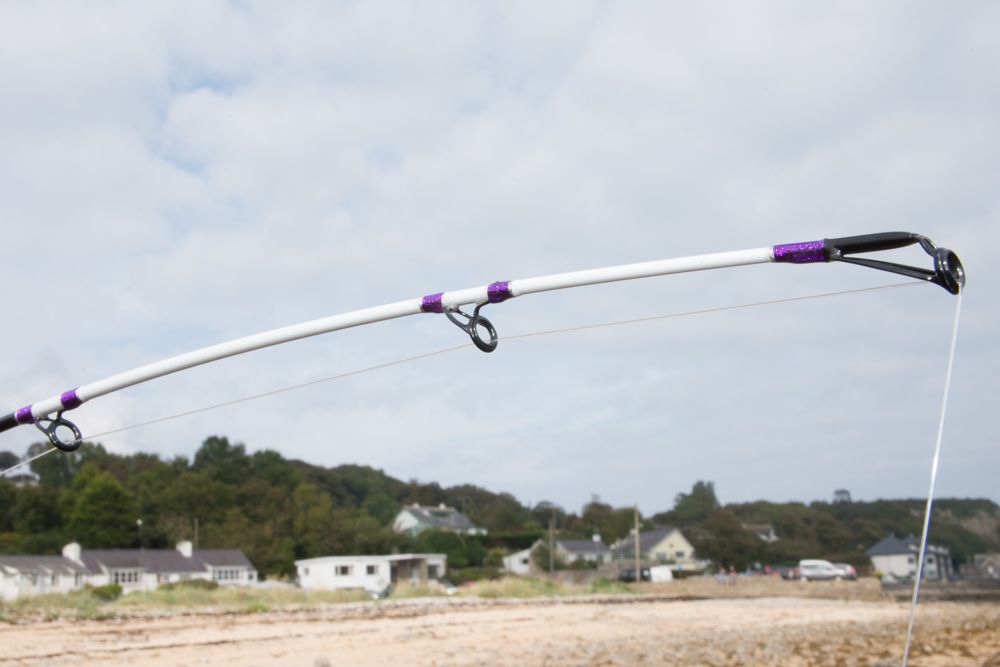 The Tronixpro Blastron was impressing me more and more with every cast. No matter what I did, the blank loaded smoothly and fired the lead into the distance with impressive recovery. The more effort I put into the cast the greater the distance I was rewarded with. This rod had some serious power in reserve. As any rod should, it needed to be able to cast its stated weight. So, the whole 250g was clipped on! After a few tentative casts I decided it was make or break time. I laid the lead out behind me and gave it a good, hard hit. The lead flew out and whilst the rod did feel loaded, I was surprised at how well it recovered. I was expecting it to be shaking like a springboard!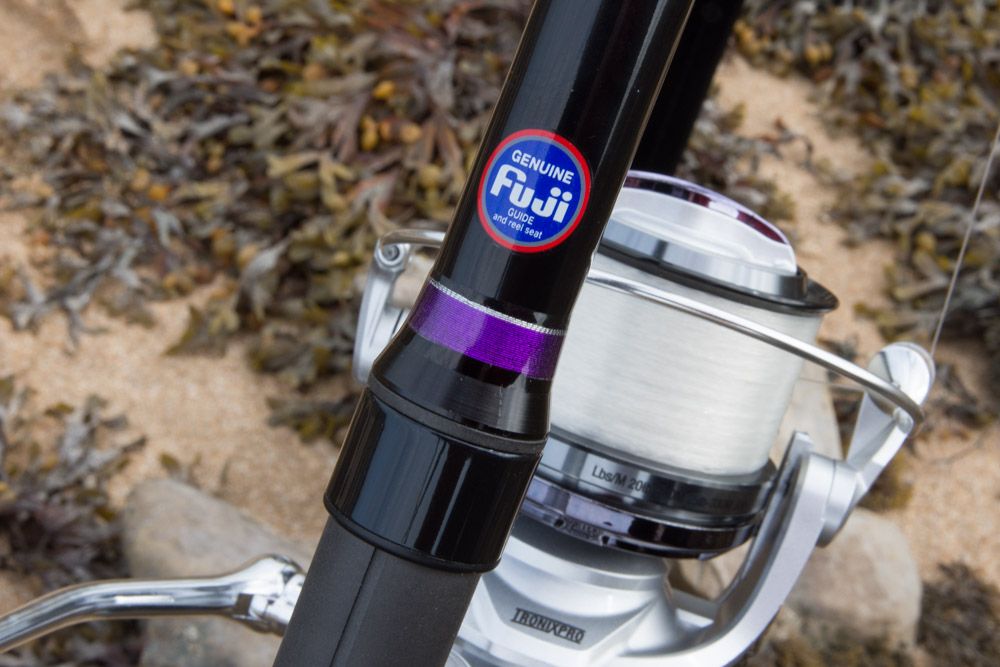 So far, I was impressed bordering on amazed. In fact, I was pretty excited, this was something different, this understated rod could be a real game changer. Before I made my mind up, I wanted to push it to breaking point. I tied on two 150g leads to make 300g, 50g above the stated casting range, but I was feeling brave. I stepped into the cast, fully hoping I'd still have the original three pieces intact. I laid the leads out behind me and with a quick, hard punch and pull sent the leads sailing out to sea. Yes the rod was loaded to capacity with such a weight, but it still put the leads out a fair distance and recovered like I'd only flicked out 100g. This was impressive!
It's worth nothing here that I wouldn't recommend testing rods over their stating casting weights! The whole point in us testing rods extensively before we send them out to the public is to do all of this testing so you don't have to. You'd have a hard time explaining to your local tackle shop how you broke your rod when you've taken it beyond its limit.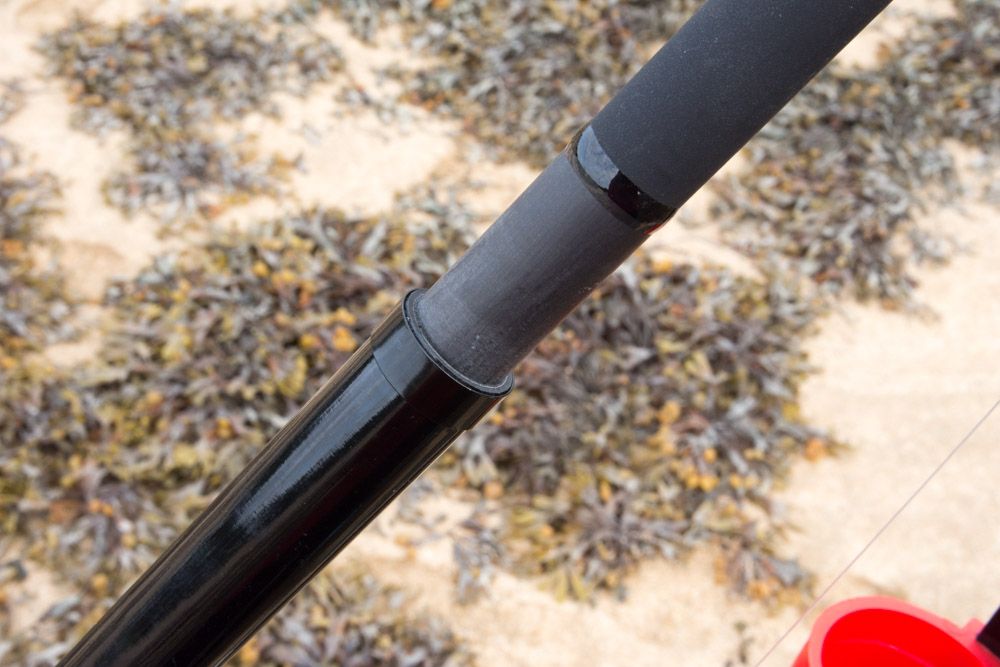 The Tronixpro Blastron really did blow me away. No matter what I did to it, it just transferred that power to distance and recovered instantly every time. I wasn't told the price of any of the rods during testing, so the make or break question was how much the rod would retail for. When I was told it would retail for £154.99, I was astounded. I had in my head a figure of at least £250. At £154.99, it's a bargain. It punches well above its price bracket and is possibly the only sub £200 tubular tip rod that not only fulfils but exceeds its intended purpose. If you're in the market for a tubular tipped rod that's fit for the purpose it's sold for, you'd be mad to look any further.
For you nearest Tronixpro Stockist visit out Store Locator.