Targeting cod on lures is awesome fun on light jigging rods, we take a look at the tackle you need and our top five cod lures.
Targeting cod on light spin and jigging outfits is seriously good fun, it's something I look forward to each season. Down on the south coast we get a good run of cod inshore throughout the autumn and the winter months. These fish can all be targeted on lures but it's the spring run on the wrecks where the real magic happens. Here I'm going to take you through my top five cod lures, these lures work during the winter months and also when the action gets frenetic in spring.
Tackle Breakdown
Although this blog is about my top five cod lures, I'm going to briefly go over the tackle I use. It's critical to pick the right rod when using these lighter spin/jig outfits. You need a rod that is not too soft in the middle so you can't lift them off the bottom, but also not too stiff so you rip hooks out of their mouths. Personally I use the Hart 8' 15-60g Offshore Evo and after several seasons of use, in my mind, it's the perfect rod for this type of fishing. It has a fast acton blank with plenty of power in the middle and lower sections, perfect for working lures and playing cod.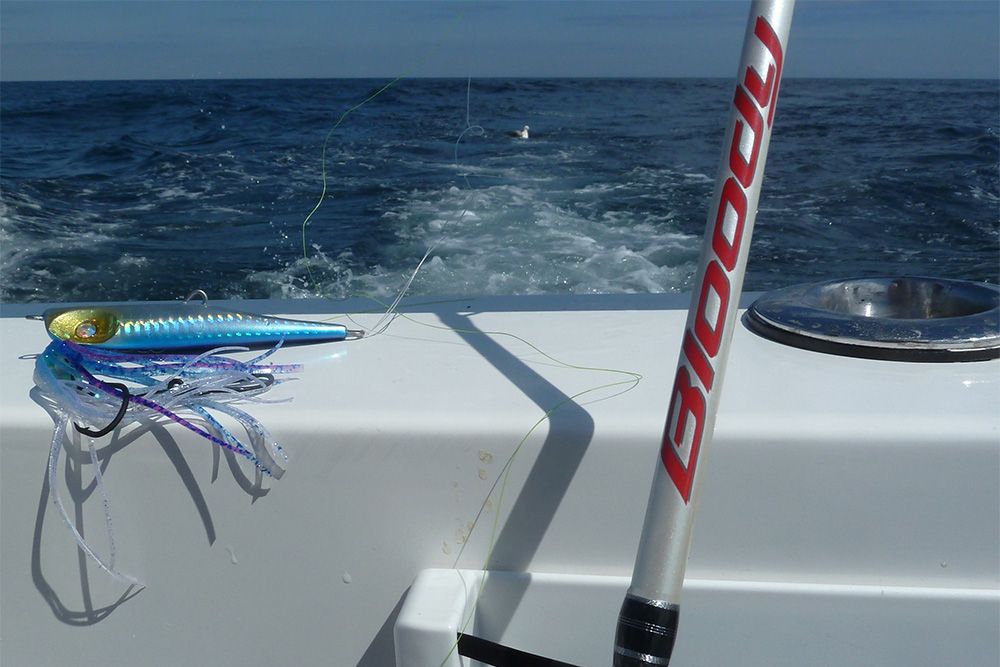 The reels I use need to have some guts, higher speed models in the 3500 to 4000 sized range are best, as long as they can retrieve around 90cm of line per crank. These are loaded with YGK WX8 PE1.2 20lb braid which is finished off with a leader of 20 or 25lbs. I prefer to use YGK Nitlon DFC Fluorocarbon for my leaders. To the leader I attach the lures direct, no need for any type of boom or flying collar, they just get in the way. With this type of fishing you're playing the fish direct for maximum fun!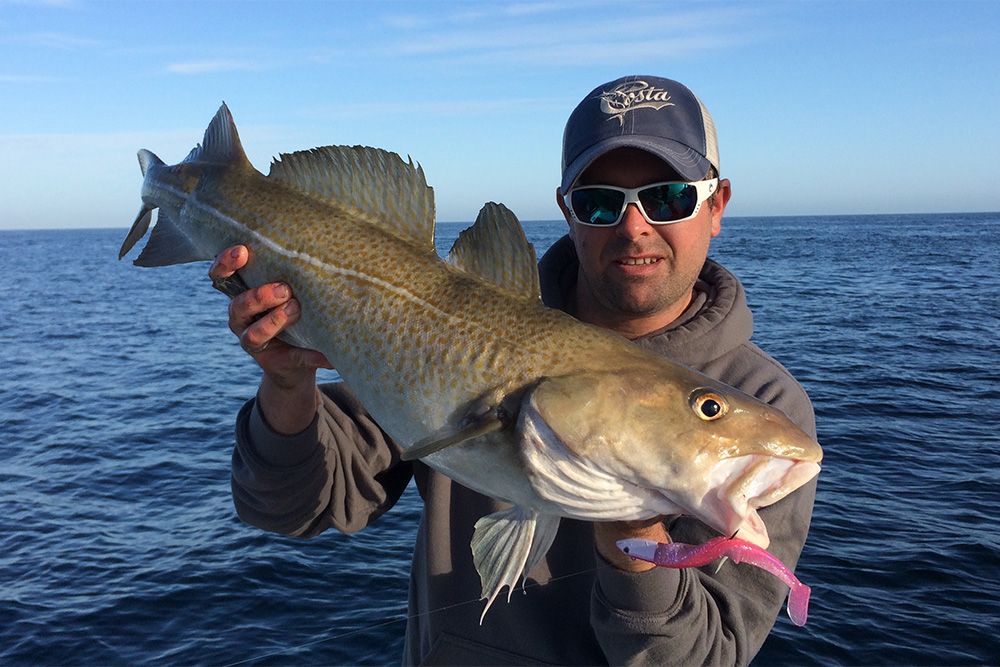 My Top Five Cod Lures
Westin Slim Jim – 17.5cm 85g
This lure has been lethal over the past few seasons, the thing I like the most about the Slim Jim is it's ability to get down through the water column quickly. Its torpedo shaped head and weight mass cuts through the water like a dream. This is essential when targeting cod on the wrecks or the reef. These lures are also very durable and come with extra strong hooks, meaning you can put the brakes on a big cod without any danger of a hook bending.
Each Slim Jim is packaged up with both a paddle tail and a curly tail, both work equally as good as each other but it's best to carry both, just incase the cod have a preference on the day.
The Slim Jim comes in five different colour options, I've found the three most lethal colours to be Tiger, Graffiti and Ammo Vomit. I've also done well on the pollack and bass with these lures.
Hart Wasabi 120-200g
The shape of this lure lends itself well for targeting cod, its bulb like body sinks like a stone and is great for holding in a current. I also find the round shape is less prone to getting stuck in snags, which is a big bonus when fishing near rocks and structure. The jig is pre-rigged with assist hooks but these are not strong enough for cod fishing, so you should replace them for something stronger.
The correct way to fish with these lures is to slowly wind up at a speed which gets the skirts on the jig dancing, which should induce an aggressive take, however I fish these differently for better effectiveness on the cod.
Open the bail arm to release the lure, once it hits the bottom gently bounce it as you drift along, this pulses the skirts on the jig and really gets the cod fired up for the strike. Nine times out of ten you can get away with working these all over the structure you're fishing, giving you more scope to target the fish held up in the tightest of places. There is no overall colour recommendation for the Wasabi, they've all caught consistently well.
Hart Inchiku 80-200g

Like the Hart Wasabi the Hart Inchiku gets down into the kill zone fast! Once it hits the bottom you can work it like a slow jig fished "longfall". This involves pitching the rod up and slowly lowering it again allowing the jig to work with little resistance. When fishing this technique it's always good to watch you braid for on the drop hits. If it goes slack then you need to wind down and engage that fish!
When cod are higher up in the water you can fish this lure using the "longfall" method but retrieve a little braid each time so you cover the entire water column. Short sharp lifts of the rods and cranks for the reel can also induce a strike. Although this is about our top five cod lures, it's worth noting here that pollack and bass also love this lure, so a welcome by-catch is always possible!
HTO Artic Eel 130mm 56g total weight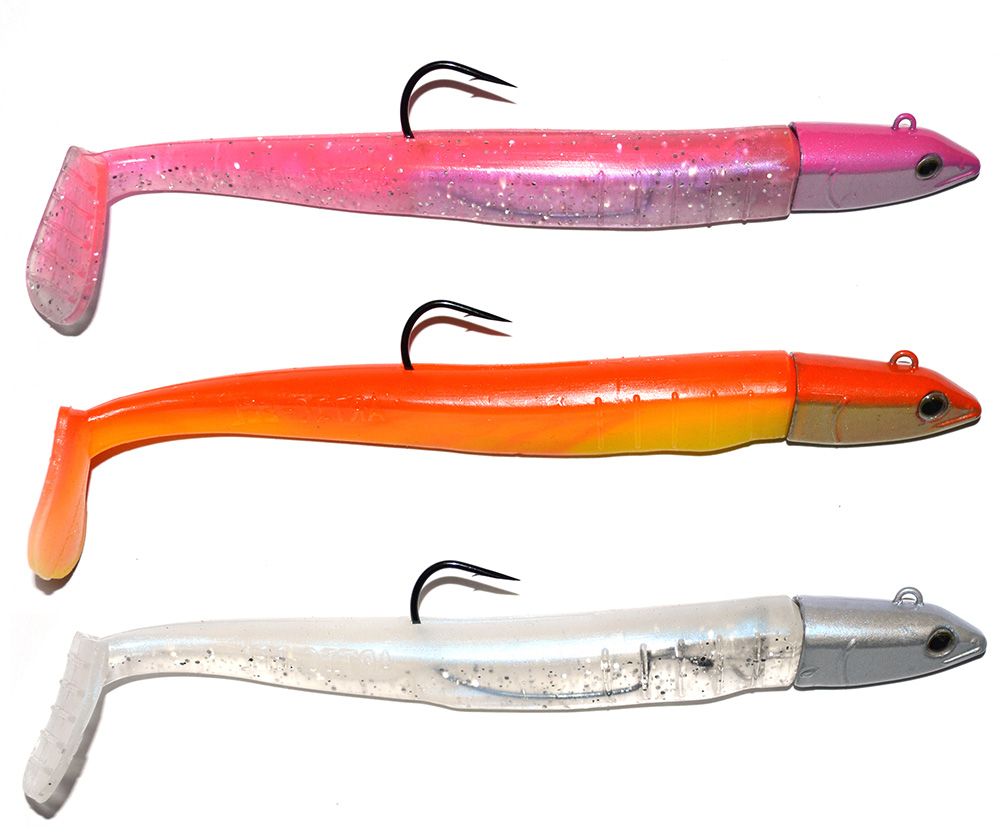 Our top five cod lures wouldn't be complete without the HTO Artic Eel!
Although the HTO Artic Eel is only 56g, on calm days with a little tide it will happily find its way down to the seabed. The lure itself has accounted for some seriously chunky cod up to 24lbs, the slow rolling action is a trigger for the cods predatory instincts.
Not everyday is flat calm of course and using a lure this light can be tricky in those conditions, the best way to get this lure down is to simply add a bullet weight of the required size. This will get the lure sinking fast to the right depth in any conditions.
Successful colours have been the fluoro pink and orange, white is also a successful colour too.
For more information on the HTO Artic Eel click here.
HTO Osoi Jigs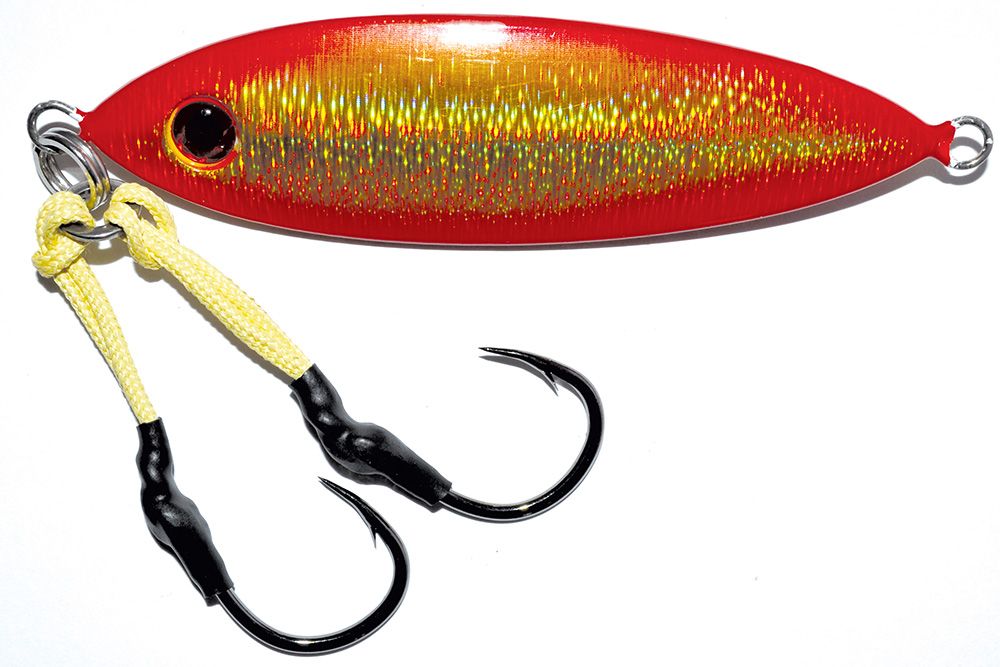 Jig fishing has experienced a resurgence in recent years, with better, less brutal equipment and jigs coming onto the market, cod jig fishing just got fun! The HTO Osoi is a type of slow jig, asymmetrical in shape meaning both side of the jig is different giving them an irregular and deadly fluttering action.
For most of my fishing in the English Channel I'm fishing in deep, fast flowing water and the shape of the HTO Osoi is ideal, it maintains stability in these fast drifts and the weight means you can get down deeper, quicker. The beautiful slow fluttering action of the jig is hard to resist for any predatory species, especially cod!
Both the 150g and 200g HTO Osoi come pre rigged with assist hooks, but, you can swap these out for your own chosen hook pattern. Colour wise, they've all been successful but for me, the 01 which has an orange laser effect is my number one choice, and is a firm favourite in my top five cod lures list.
For more information on the HTO Osoi Jigs click here.