We're delighted to introduce our new range of HTO Luggage, specifically designed for the modern lure angler. HTO luggage compromises of a compact range of lure fishing luggage designed to store and organise lures and lure fishing tackle better.
The HTO Bakkan is a semi rigid, durable, waterproof lure bag. Designed to carry lure boxes and lure fishing accessories for all manner of lure fishing adventures from shore or boat. Its tough, durable and waterproof exterior is likely to find favour if you're a boat angler who wants something tough, ridged and waterproof yet compact and light, it's a great alternative to the traditional tackle box . The bag features a strong handle for lifting the bag off the boat, the bank or from the boot of the car. For ease of carrying the bag also has a shoulder strap. The top of the bag is double zipped and can be fully opened for easy of access to the main compartment.
Our unique HTO Lure Carrying Case is ideal if you want to store and organise a large amount of lures. Ideal if you want to carry a large array of lures with you on a day session or multi day session. Alternatively, if you've got more lures than you dare to count, the Lure Carrying Case makes an ideal organisation solution for indexing and storing your lures in your garage or tackle shed. The case features a top and a bottom tray with adjustable dividers allowing you to change the length of each division based on the lures you want to store.
One of the most requested items we have been asked for is a neat, comfortable HTO Waist Bag. This neat and compact bag is ideal for storing a small amount of gear including lures, tools and other accessories for short lure fishing trips. The bag features a main compartment ideal for small lure boxes and a front compartment for storing smaller bits boxes, tools and other accessories.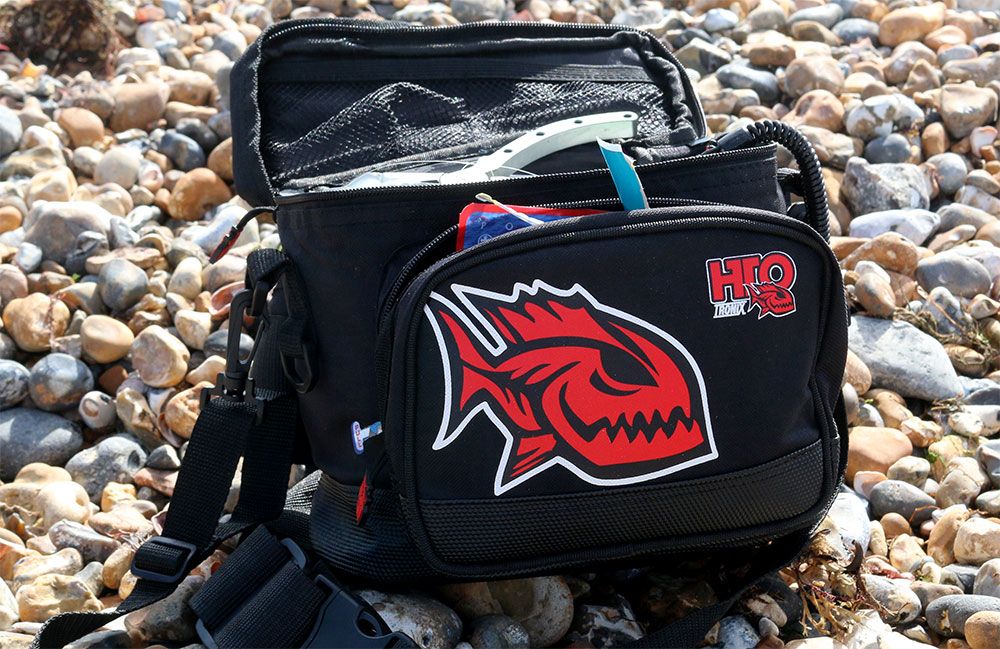 To compliment the Waist Bag we also have the HTO Shoulder Bag, this is essentially a larger version of the Waist Bag with additional pockets on each side and a larger main compartment and front compartment. The bag is designed for situations where you still want to travel light but take more gear with you than the Waist Bag will allow. The bag allows you to take larger and more lure boxes as well as spare reels, line spools and other items you might need on longer sessions.
The daddy of our bag range is the HTO Tackle and Lure Bag, designed if you want to take the kitchen sink and then some on your fishing expeditions. A reinforced carry handle makes the bag strong for carrying weight. Ideally suited if you've got a day session planned and want to take extra essentials such as food or clothing, alternatively, it makes a good multi day session bag, allowing you to get all of the gear you need to cover every situation. A toughened base helps keep the bag rigid and also protects it from sharp stones and rocks.
All bags feature double zips, strong pull cords and HTO branded zips to make getting in and out of your bag easier.
If you're a regular angler who likes to keep a rod setup then the HTO Reel Wrap is a great product for making sure your shiny, expensive reels remain damage and scratch free. Made from neoprene and with secure velcro locking, the HTO Reel Wrap forms a protective shield over your prized reels. Useful for when you're moving from mark to make or when the rod is in the car for transportation. They also make great covers for keeping the worst of the saltwater off them when you're travelling at high speed on a boat when saltwater lure fishing. What's more, if you're a fashion conscious angler, then these cases are a real must because they look as cool as they are practical.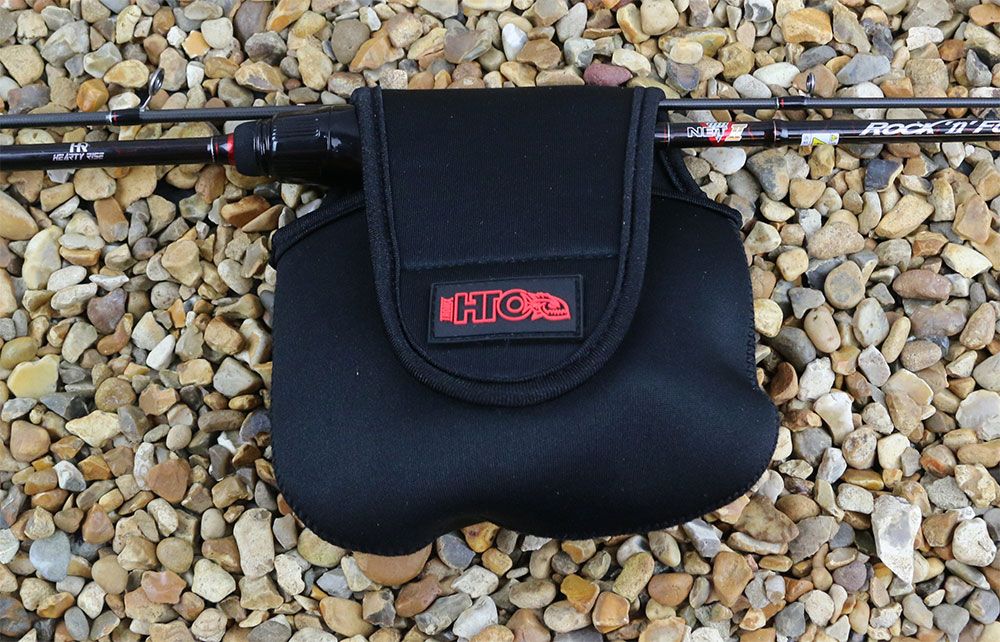 HTO Luggage is available now from HTO Stockists, to find your nearest stockist please use our Store Locator.