The HTO Nebula range of lure fishing rods comes in a variety of lengths and casting divisions, all of which are incredibly good for the job they're designed for. Casting and working lures. However, a lure rod is more than just a lure rod. It's a fishing rod when all is said and done, and a very fine fishing rod too…especially if you're into light tackle fishing.
I first set my eyes upon the HTO Nebula range when I was chatting to HTO Pro Staff Pete Cook. Pete was showing me the whole range, very nice looking it was too, designed to do specific jobs and to be at a sensible price point. All good. Throughout the discussion though my eye kept wandering over to a plethora of other shiny things on the gaffers desk, until Pete whipped out a shorter, 2.1m version of the Nebula. Interest sparked, he gave me this sublime little beast to have a wiggle. Nice and stiff (am I managing to get enough innuendo into this piece or what!), giving it a bend, it was obvious this thing had loads and loads of power. An extra fast action blank, rated at 5 to 22g and just under seven feet in old money. Ooooh, interesting!
I managed to get my sweaty palms on one a few months ago, lure fishing was the last thing on my mind quite frankly. Smoothhound fishing was the first priority but given the weather and the time available this didn't seem to happen. Out of the several trips I had booked, I only managed the one, the rest were blown off thanks to the persistent and annoying weather.
It wasn't until mid July that I finally managed to get the baby Neb into something that would pull back. That was during a blue shark fishing trip to Ireland with top skipper Tom Collins aboard his boat "Loch an Iasc" sailing from Reen Pier, Union Hall, Co Cork.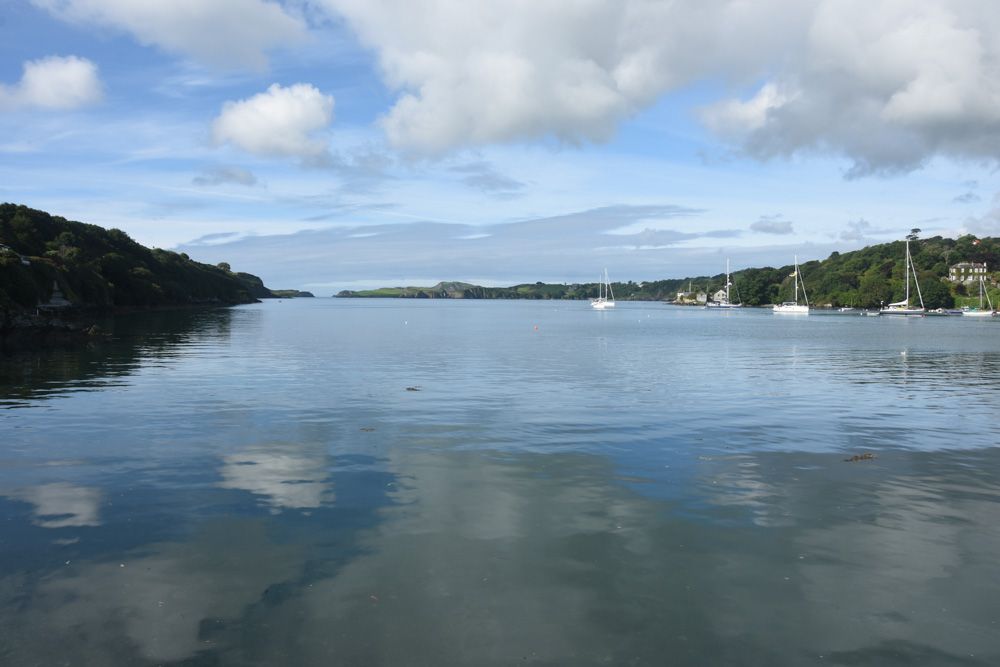 The intention was simple, find a shark to give this rod a bend! Using light tackle, spinning rods, light reels and super braids for shark fishing is nothing new. Anglers have been doing it for years. With technological advances in rod design, stronger materials and a better understand of the quarry we set out to catch – light tackle sharking is almost becoming the norm. It's bloody good fun and the reason so many people are now getting into this type of light tackle fishing.
Setup is simple. The HTO Nebula 2.1m was coupled with a HTO Lure Game 4000 sized reel. To this I had it loaded with 16lb HTO Lure Game Braid, a good quality 30lb fluorocarbon rubbing leader and then a bog standard wire shark trace below that.
The rest of the boat were all fishing conventionally for blues at this juncture, so it's a case of using the scent they were laying down, combining it with some rich, shark attractant rubby dubby and then enticing some sharks to the boat. To do this, you simple drop mackerel chunks over the side at intermittent but steady periods. You'll start to see sharks swimming around the boat and once they're taking confidently, it's a case of picking your opponent.
I wasn't all that concerned with picking a beast to have a tussle with, I wanted something sensible to give the rod a workout with. This would be the first fish the rod had caught, the reel was new as well so I just wanted something to settle into. A fish well shy of 20lbs was swimming around, taking baits quite happily – that was my target. As she swam around again for another bite, I lowered the bait into the water inline with the path she was swimming, bang, no thought process, she had it and it was fish on!
Initially she had no idea she was hooked, she felt the resistance though and took a dive, taking line off the drag at a decent pace. I'd set the drag just enough to allow her to take line and feel some resistance but so the rod and reel would be well within their acceptable limits. It was obvious at this point that this rod was more than capable of handling a bigger, free running fish. The power curve is beautiful, a work of art almost. It has bags of power in the butt to take the strain and add the lift to fight a bigger fish. I loved it, it was exactly the type of rod I enjoy using for this style of fishing.
Gushing praise over, back to the fish. She took another three blistering dives and then started to slow up. Resistance compounding she rose through the water column to the surface, tired but not happy with her surroundings, she took one last dive, she soon tired and headed back to the surface. At which point she was brought aboard for a quick picture and then released.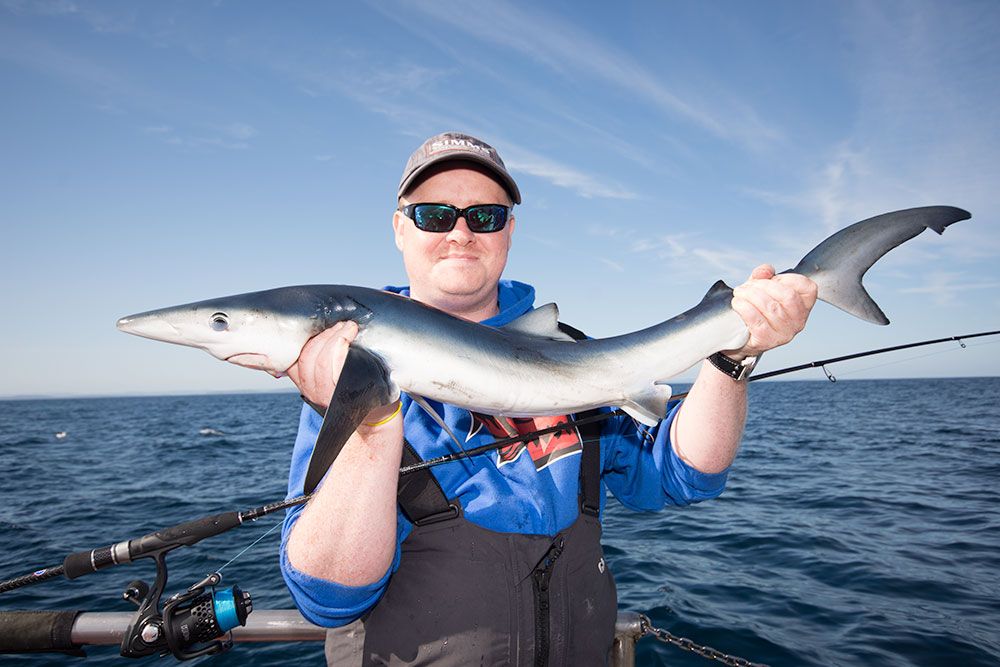 Next, and with time running out, was to target something a bit bigger. Had we had more time, I have no doubt this rod could have handled much bigger fish, perhaps up to 50lbs or more, but, time wasn't on our side. Peering back over the stern of the boat I spied another boat clinging shark cruising around. This was bigger, she was possibly in the 25lb mark. Dangling the bait in her path like the proverbial carrot on a stick she nailed it, didn't think about it, and went on a blistering run. She stopped briefly, swam around in a circle and from side to side, probably trying to figure out what was going on. She wasn't happy and made another deep dive for the bottom. Once she had stopped, I needed to make some headway.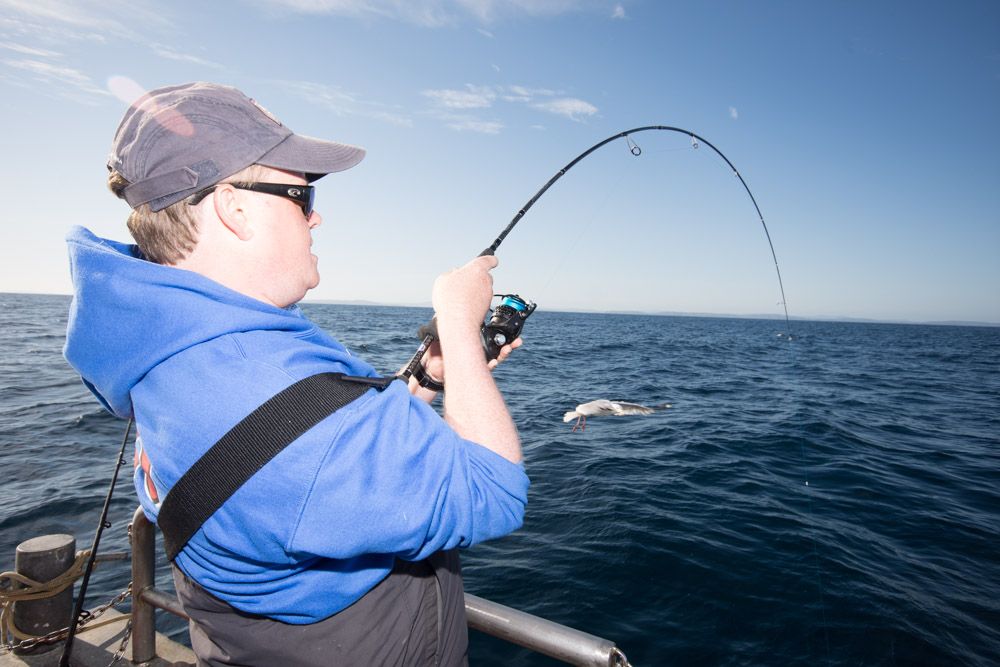 Applying short pumps to the rod put her off balance, she wasn't able to find the momentum she previously had and I started to make some headway. She came up to maybe 30 feet from the surface and then dived again. The resistance was too much and I let her have her way. She stopped and I repeated the procedure again, this time getting her to the surface only for her to take another dive again. She drove again for the bottom but, much less powerful that before, she was ready to come to the surface. A short pump and wind had the rod working the fish well, she came to the surface and from there it was a simple procedure to land and photograph her.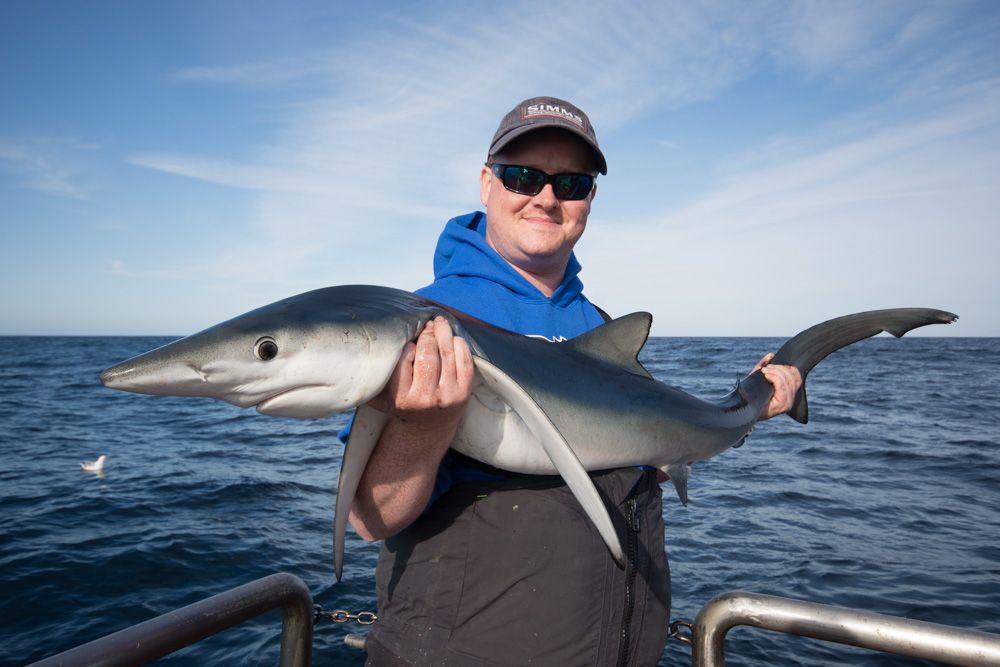 Many anglers seem to worry about going too light, the fact is, there are few limits on how light you can go within sensible limits. The key to landing these types of fish (and these were not big fish) is to make sure that you play the fish correctly. The HTO Nebula is only rated to 22g, it's a light rod, but, with careful fish playing and some planning and forethought, landing big fish on it, is perfectly fine. Playing a fish with smoothness, care and thought will ensure 99% of the time you're landing that fish. When you start to bully them to the surface you induce panic in the fish, you take your tackle beyond its acceptable means and you run a high risk of losing what could be an incredible capture and a real fighting experience.
For more information on the HTO Nebula Range Click Here. To find your nearest HTO stockist, please use our Store Locator.