Rhys Hunt looks at two rods from our HTO N70 Labrax Special range that have been the mainstay of his bass lure fishing in recent years.
For many years, I've used HTO rods for my lure fishing. I've recently joined HTO as a Brand Ambassador, and I thought it would be a great idea to take a look at some of the rods I've been using over the past two years.
I first heard about the HTO rod range from a friend of mine, Pete Cook. Pete was instrumental in the design and was raving about the blank long before it came into production. Having owned two models of the now discontinued HTO Shoregame rods, he assured me it was a serious step-up, but with the classic HTO characteristics of a top quality action, fittings and finish.
The first model I purchased was the N70 Labrax Special 89ML. I chose this rod because most of my angling for bass from the shore is centred around either topwater fishing or, weightless/lightly weighted soft plastics. The 89ML version appeals to me for both, with the lightest rating in the range at the lower end, but with the top end still high enough to have some room for my heaviest topwaters.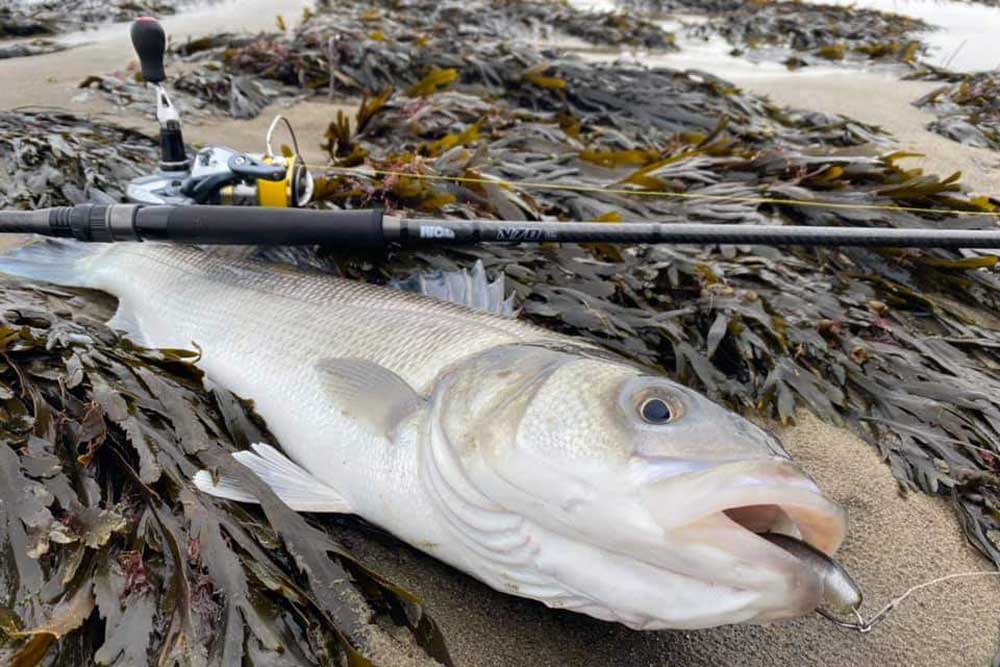 I received it back in early summer 2020, and I remember being blown away as soon as I uncovered the rod from its bag. The matt upper blank, the light activated glitter finish on the butt and the comfortable Winn grip ticking all the boxes for me. Fishing with it was equally mesmerising, the action, recovery and importantly the feedback from the lure to the rod confirmed its place as my first choice rod.
Over the course of the season, I used the Labrax Special for swinging weightless lures in current and bumping soft plastics on jig heads around the edges of boulders and reefs (something I call edging). I also used it for launching topwaters to the horizon, with the tip crisp enough to work them correctly at range. I was, and I still am, incredibly impressed, the rod suited me well.
As well as fishing with this from the shore, I have used it a few times on the boat. I've fished with it aboard HTO sponsored Spirit of Arun 2, fishing it outside its recommended rating to fish vertically, no casting, for bass and pollack with lures up to 80g. It has been incredible, and I felt confident throughout, and it handled everything with ease.
At the start of the year, after speaking with Mike at HTO, I took delivery of the new HTO N70 Labrax Special Travel. A four piece, 9ft 4in travel rod. I'd never used any spinning rods of more than two sections before, but having fly fished in the past with three and four section rods, I had no fear. Sure enough, there was no compromise on the action at all.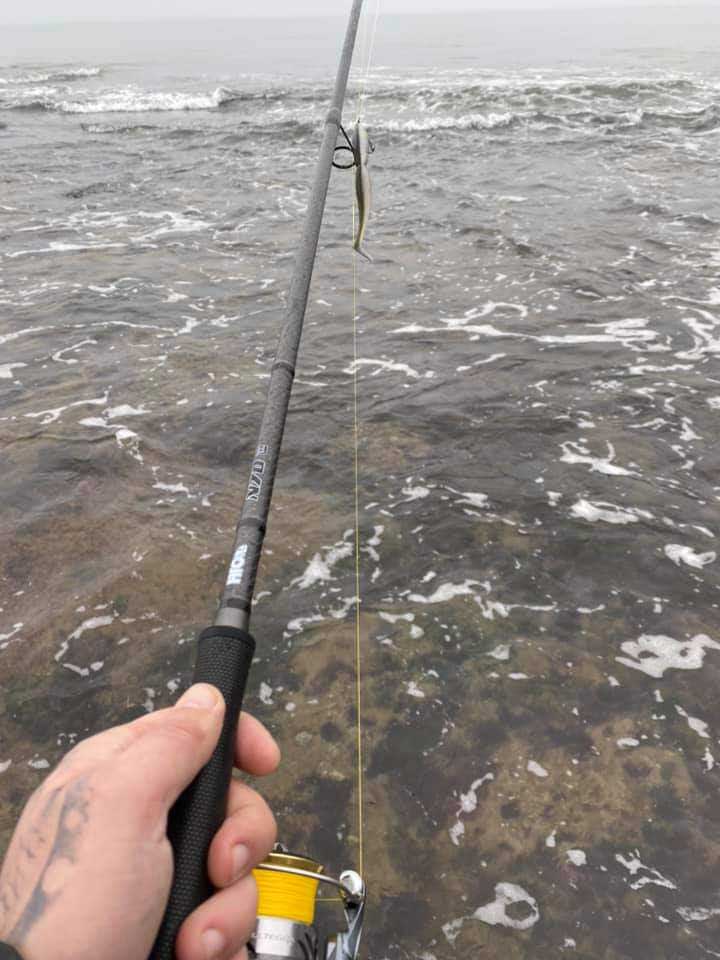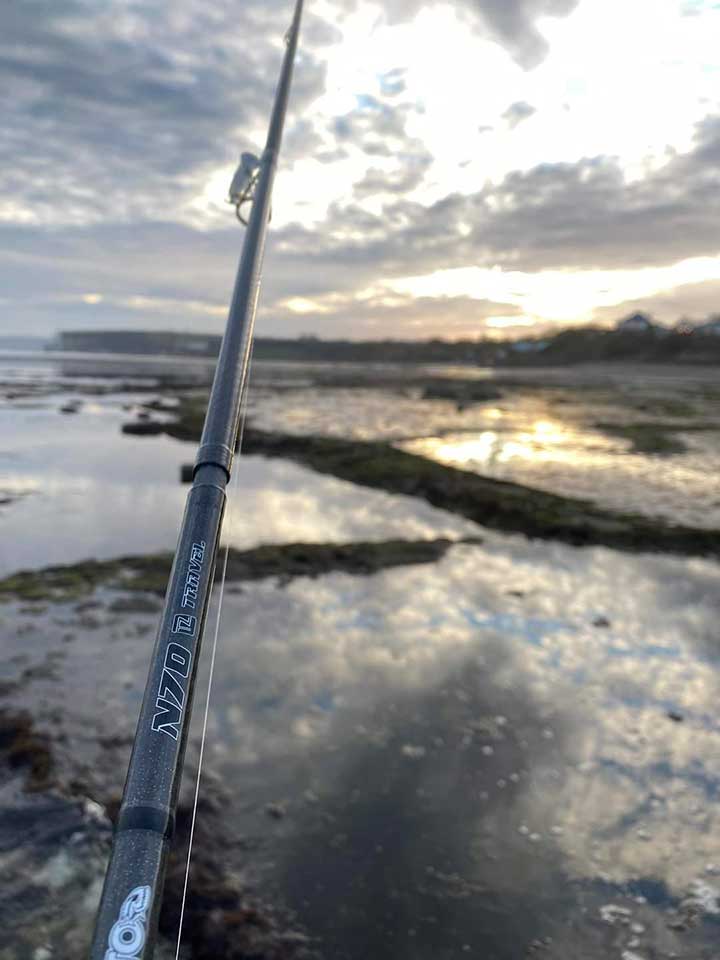 The Labrax Special Travel hasn't really left my hand since, I've recommended it to anyone and everyone looking for a travel rod or a certified all round lure rod in this price bracket since. It does everything its slightly shorter version does, but, I adore the compact storage and I do fancy this rod has a bit more feel in the tip.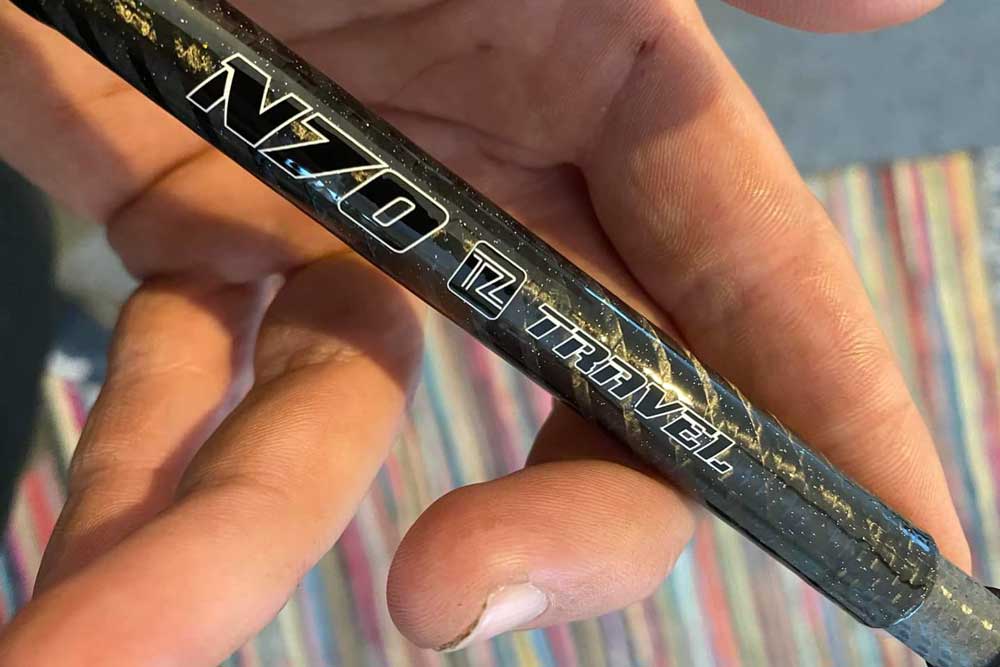 What really blew me away was a trip to the Cornish Lure Festival in October. A three-day bass, wrasse and species event which is sponsored by HTO. Held down in deepest, darkest, Cornwall, I put this rod through everything. From fishing fast deep water on the Lizard Peninsula with 45g soft plastics and 40g shore jigs like the HTO Tic Tac, to fishing weightless lures of 15g over shallow reefs, to hammering 25/35g metals into surf as well as topwater fishing. It literally does everything, and it does everything well. As an allrounder, it's hard to top!
I'm eagerly awaiting to discover more rods in the range for specific disciplines of lure fishing for bass. I have some ideas of my own too, which I hope you'll see soon enough.
Tight Lines – Rhys