Light lure expert Adam Kirby suggests you can't skimp on using shrimp to get fish feeding, highlighting the HTO Knight Worm as the perfect lure to imitate this important food source. Adam also looks at a killer way to rig up your shrimp!
Looking back on the last few years' Light Rock Fishing (LRF) gives valuable insight on not only seasonal fish behaviour, but the food chain too. This year has seen another slow start to our light lure fishing. More and more I find myself trying to answer why the fish aren't being caught where and when they were once before. Regrettably, I don't have all the answers(!), but food feels like the logical trigger for the majority of fish species. Surprise, surprise.
As I stare into the gloop of the harbour waiting for any sign of life to be felt through my line I notice any life, or lack of, inshore. Through May, especially around the time the traditional bloom of 'May water' appears, I start to notice large numbers of shrimp seeking shelter in shallow water. It figures then that along with the first crab moult, the increase in shrimp is a key trigger for fish feeding inshore. Sure enough, when I see the clouds of shrimp appearing, the bites materialise.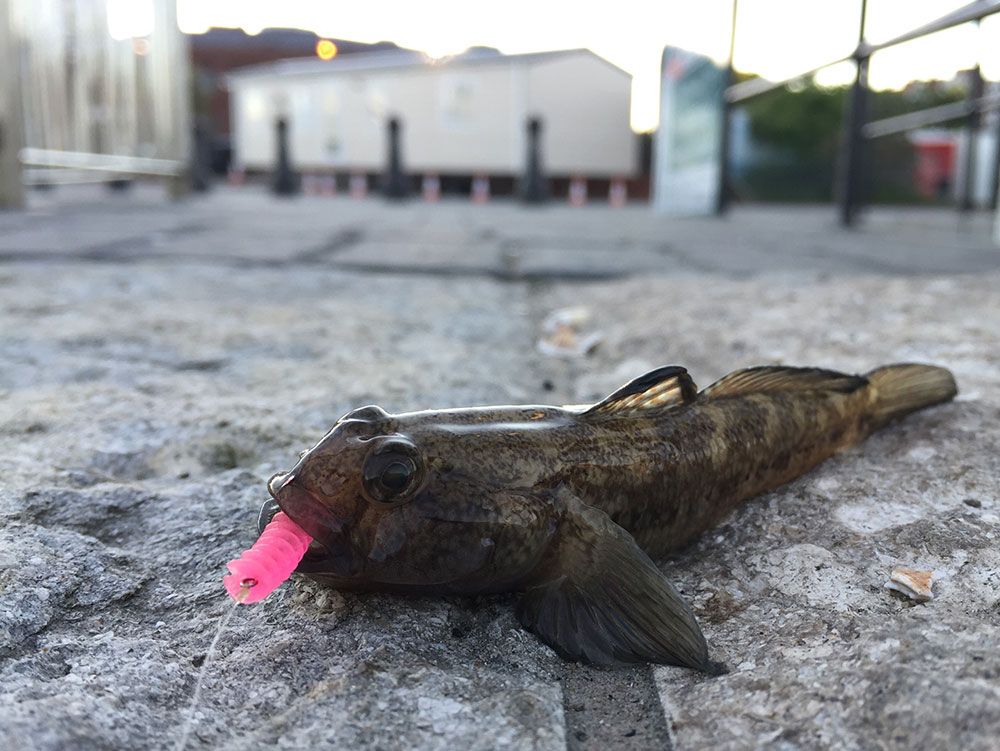 In terms of replicating a shrimp, I think you can't go far wrong with HTO Knight Worms. Just £1.99 secures you 10 perfect lures. Available in a large array of colours (12 last count) it gives me options for contrasting the lure colour in filthy May-water scenarios, or making things super subtle when faced with crystal clear conditions – yes, it does happen from time to time!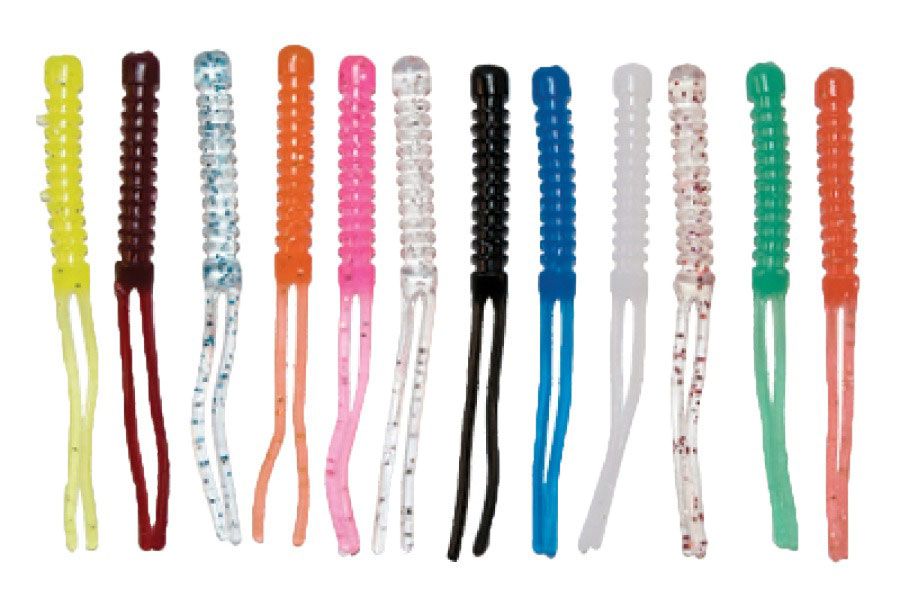 If you want to increase your hook-up rate, here's a little tip I learned from my competitive Perch fishing. Firstly, whether you are mounting the lure on a plain hook or a jighead, choose a style with a relatively long shank. As ever, the size of the hook must relate to the species you are targeting, but to give you a pointer I've been using anything between size 10 and 14 on the Knight Worm. Now unless you're lucky, chances are that the lure body (the bulky bit) is longer than the hook shank. Measure up and cut the lure to length. If done right, the hook point should exit at the end of the ribbed body – the end with the tassels. One last adaption is required for maximum effect! Now cut the tassels to the same length as the main body. If you've followed this correctly you should have a lure where the hook point is pretty much in the middle of the lure. You've increased your odds of hooking the fish. Pretty big tip that one   Enjoy ;0)