The HTO Rock Rover is an ideal rod not just for the footloose or travelling angler, but for all anglers interested in Light Game Fishing, Lee Goddard looks in depth at this fantastic versatile rod.
There is one rod in the HTO range that, in my view, doesn't get enough credit! I'm talking about the HTO Rock Rover, a truly cracking rod that's versatile, mobile and comes with a great action all at a price so low, it's practically a steal!
I could hardly contain my excitement when I first heard about this rod. A long time friend and angling travelling companion and I have been chatting about this very predicament on our many jaunts together. Who makes a rod that is light, multi sectional for travel and comes with both a solid and tubular tip that could cover all of our needs when angling away. Well, thankfully, TronixFishing supremo George Cunningham came up with the answer, a travel/backpack rod with a twin tip design…genius!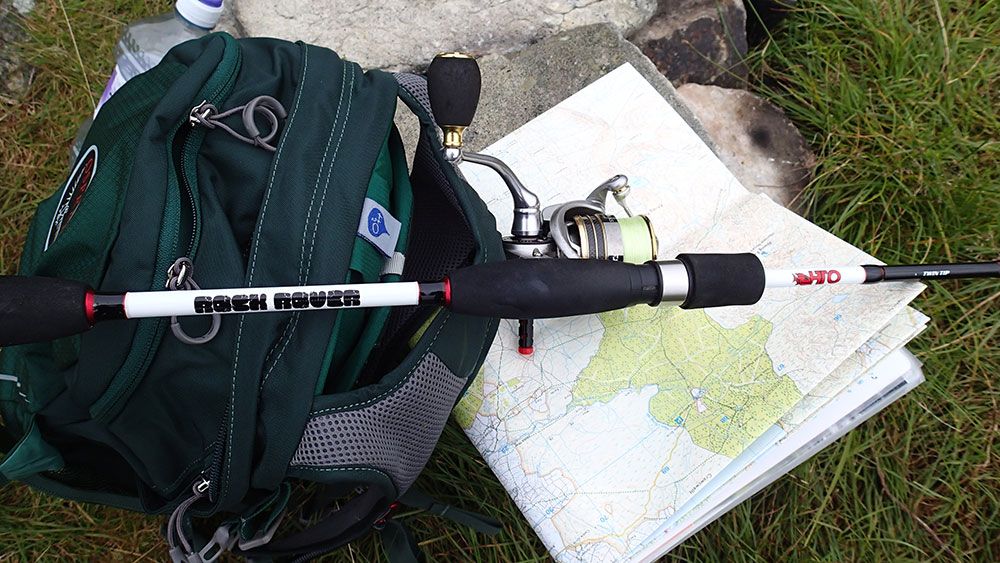 Over the past year I have found myself using this awesome little rod more and more, it's just perfect for storing in my car, work locker or backpack and it fits nicely into my suitcase too!
Though the solid tip is awesome for fishing soft plastics and jigs I do find myself using the tubular tip most of the time. The tubular tip suits my style of fishing, although it doesn't have Ti guides or anything fancy fitted to it, it's super sensitive and very responsive, it's just a nice tip to use with this rod. It copes well with aggressively twitching small plugs across current, ripping vibes both from the depths and over shallow reefs. It excels at twitching jigs up through the water column yet can still present a wide variety of soft plastics with good bite detection "on the drop".
The HTO Rock Rover really is a playful and exciting rod and I feel I can't talk it up enough. When fishing with it, it just feels right! At 6'11" with a casting range of 2-7g it is the ideal companion for close range Light Game styles, whether dead sticking over a rocky ledge for wrasse to casting a jig at garfish on an estuary choke point, it's even handy for a bit of rockpool dangling for your favourite goby or scorpion fish!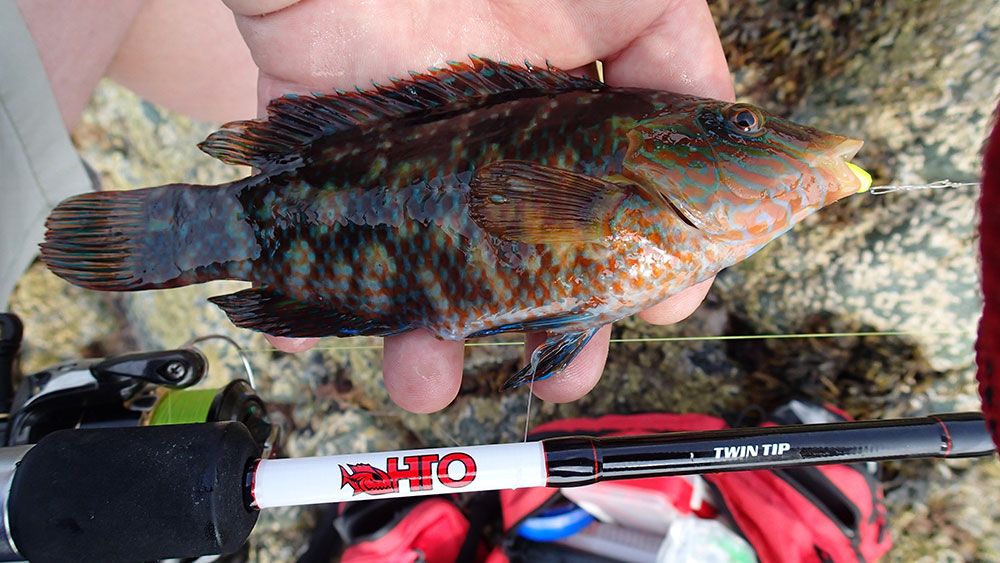 I find the rod excellent in freshwater situations too, it's just great for flicking lures under overhanging trees and fishing small flowing waters for trout, the length is just right as to not be a hindrance when fishing about the waterside foliage. I also use it when hiking and fishing in the mountain lakes too, as I can just break it down and attach it to my day-sack leaving my hands free for tricky ascents or descents.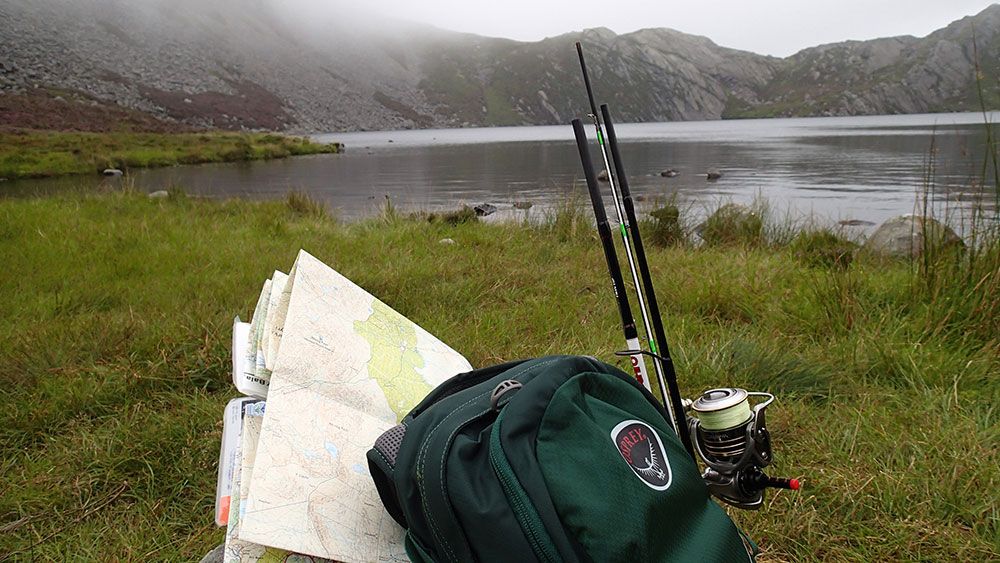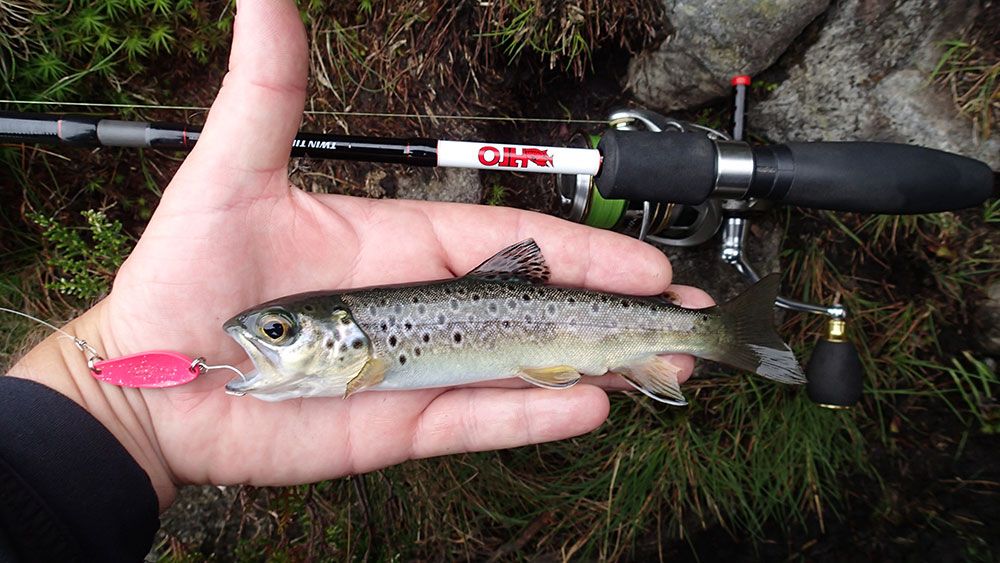 I have many mid to high end rods that I've used with regularity over the years, yet, this little beauty is increasingly close to hand. It's so handy and light, easy to transport and great for the rock hopping, footloose or travelling angler. I'm sure many of you own this rod and keep it in reserve for your foreign excursions, but, it really is a rod worthy of more and should be out there catching fish in our own climes. So if you've got one, don't be afraid to break it out and get using it, I thoroughly recommend you do!
And, if you haven't got one…I highly recommend you check it out, it's a great rod for the novice or the experienced angler.
TO FIND YOUR NEAREST HTO STOCKIST USE OUR STORE LOCATOR.