North West angler Gary Seddon is back with another user review, this time he has been fishing with the Tronixpro Banzai Beach.
User Review by Gary Seddon
I bought the Tronixpro Banzai Beach to use on marks I don't fancy risking my old Cobra TT V2 or Tronixpro Xenon Match when the ground is uneven or slippery underfoot. I have mobility issues and have fallen over more often than I'd like on some marks I fish. At £149.99, I don't mind taking risks I'd usually avoid with my more expensive kit.
You get a fair bit of rod for your money mind. It's a moody looking bit of kit with the matt finish offset by the yellow decals. The top of the tip section is reflective and shows up well in the dark with a light shining on it. The 24T blank is light and feels pretty much like my 13' 6" rods during the cast despite the extra four inches. It is fitted with K guides, and the rod comes with a Tronixpro Coaster Reel Seat to use the rod reel up or down. A bonus is that you can use either a multiplier or fixed spool depending on how you plan to fish your session. I prefer using a fixed spool bait runner when fishing close in as I find it easier to cast short with a fixed spool. I've recently started using bait runners as I find it easier to set the reel to free spool and have the drag already dialled in, in case a bigger fish hits my baits. I reckon if a reel can handle a 30lb carp, it's up to the job of landing hounds, rays, and conger too.
The butt and mid-section of the Banzai Beach are pretty pokey, and the blank is rated from 4 to 7oz plus bait. I've found five and six ounces are suited to the marks I fish with this rod. The tip is very good and registers crab rattles and bites from the bane of autumn fishermen, the dreaded pin whiting. Although Tronixpro designed this blank for beach fishing at long range, I'm here to tell you that with a 6oz lead, it stood up to the tidal flow of the Mersey on an 8.2-meter tide. If it can cope with the Mersey, it will cope with any conditions you will likely encounter on a beach.
I've fished Cleveleys and Five Barred Gate recently with the surf rolling in carrying weed on both occasions, but the rod was more than up to the job of holding bottom and registering bites.
The Banzai Beach has a forgiving blank and will suit someone who hasn't got much casting experience. It's the sort of rod that will see a new angler through those first clumsy overhead thumps and on to off the ground and aerial casts like the Hatteras and Pendulum. I cast off the ground and have managed 120 yard casts consistently on the field. Don't let the 120 yards put you off though, I have back, and shoulder issues that limit power and technique and an experienced caster will be able to do a fair bit more with this blank.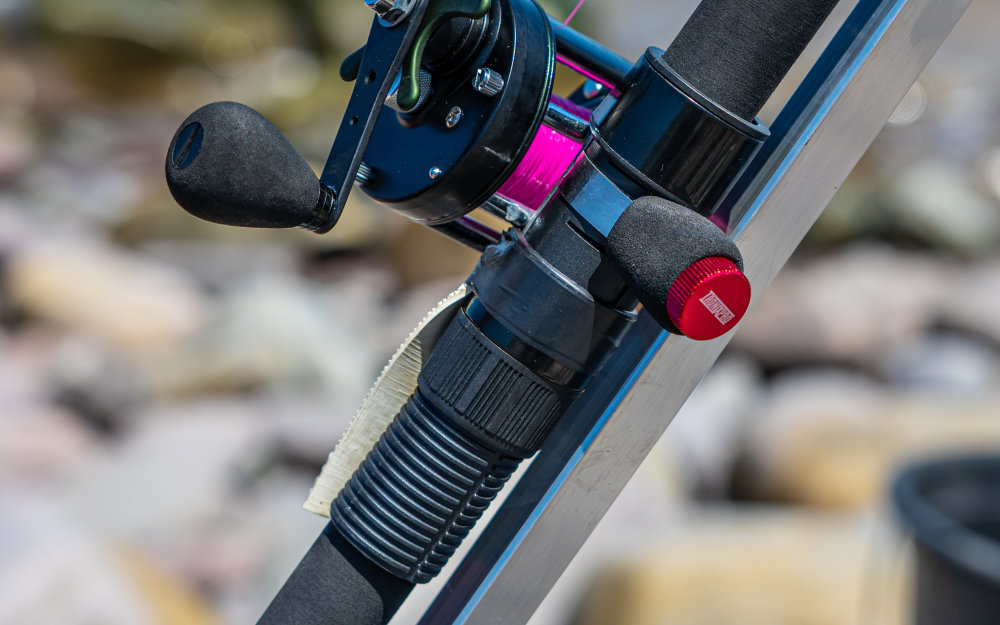 I arrived at the Café on Cleveleys promenade recently, hoping for better than my session at Five Barred Gate the week before. I'd had one pin whiting fishing a match. I'd pegged on a flat, bland-looking bit of beach and had one bite all night. Less than 100 yards from my peg, a mate had fish after fish, but he was into a gully. That's match fishing for you, though. If there are no fish on your peg, it doesn't matter how far you can cast or what bait you are using.
I fished a 9m tide using a bait runner fixed spool on the Tronixpro Banzai Beach with a loop rig with 1/0 hooks into the same depression I had caught my PB smoothhound from. It's a section of sand and pebbles caused by the tide eddying round a breakwater, and it's a permanent feature on the beach that usually holds good fish. It's about 60 yards out, so even with an offshore wind right in my face, I was still able to get the bait where I wanted it. The flood tide was a bit of a pain with weed constantly sliding up the line and catching on the rod tip, which meant clearing it every retrieve. I had one bite on the flood that resulted in a four-inch pin whiting. Fortunately, the wind slacked off as the tide turned, and the weed stopped being an issue. Sadly, it didn't improve the fishing much, and I counted myself lucky getting another pin whiting before finally landing one of about nine inches long. Not my best outing, but at least I'd finally got a few fish on the Banzai. I've been having a bit of bad luck with new rods recently with blank after blank on the new rods while catching on my older kit. Mind you. It was a lovely night with the whole section pretty much to myself. As much as I enjoy the company of someone now and then, I'm as happy by myself doing something I enjoy.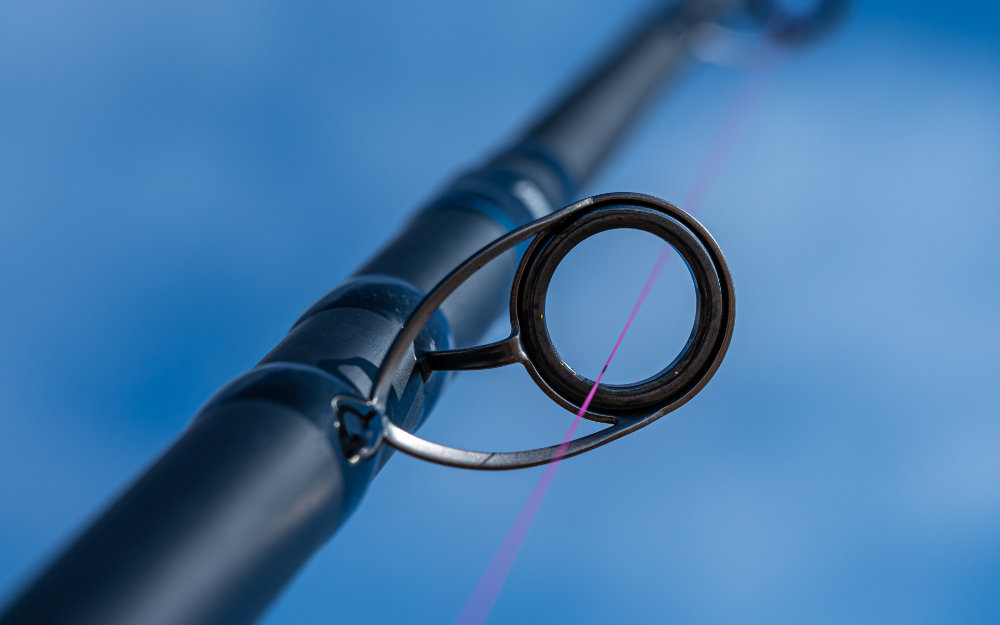 I'm impressed with the Banzai Beach. It casts well, and bite detection is good. At my last count, there are 11 rods in the Banzai range starting at £99.99, and the most expensive is only £155.99
I'm probably going to look at the Banzai Power, Banzai BZ6 or Banzai BZ7 for fishing the Mersey for Conger eels. The range covers every option you will ever need to catch fish, from scratching for small species to bullying that fish of a lifetime through the surf. With 11 options, you can buy a rod that suits your style of fishing and the conditions you will face fishing your regular marks for very reasonable money.
When you have a limited budget for fishing like myself, you have to have faith in the kit you can afford, and, in my experience, Tronixpro rods do what you need when you need at very sensible money.
Remember to be safe out on the shore. It can be dangerous, especially if you are new to shore fishing. I've always spoken to locals and gotten to know an area before trying a low water session on beach marks. You are better off not fishing a mark than taking the risks some do. You'll live longer, and your family will appreciate you taking the trouble to make sure you get home.
If, like myself, you do occasionally fish alone, make sure someone knows where you will be and set an 'overdue' time so they can call for help if you can't be contacted.
One final thing, I know it's a pain having to shift someone else's rubbish, but if you carry a spare plastic bag, you can always pop any rubbish on your fishing spot without too much effort. If we all keep where we fish tidy, it'll be better for us as anglers and the wildlife too.
As ever, tight lines and stay safe.
Gary