Planning your first Norway Trip? Gem Stapleton and Stuart Jones talk us through the preparations needed for heading to Norway.
Making sure you take enough of the right kit with you is essential for getting you through your dream holiday to the fish-filled Norwegian waters. This guide will help you to start planning your fishing adventure.
Travel and Accommodation
The first big decisions to be made for your Norway fishing adventure centre on where you're planning to stay and how to travel there. There are plenty of flights from the UK to Norway. For our trip, we booked direct flights from London Gatwick to Trondheim with Norwegian airlines.
Norwegian's booking process is straightforward with many ticket options. We selected their low-fare plus tickets, since these included 10 kg of hand luggage and one 23 kg checked bag. In addition, we opted for an extra 23 kg checked bag plus our fishing rods. The additional luggage allowance is almost essential, as your fishing tackle and bait will occupy a lot of luggage space. You could also opt for their Flex ticket, a more expensive option that has an extra 5 kg of hand luggage allowance and your second checked bag is automatically included in the fare (details correct as at September 2023).
As you go through the Norwegian booking process, there is an explicit option to add fishing rods – be sure to add them for both the outbound and return flights. When we travelled, the additional cost for the rod tube was £30 each way, and it was permitted to weigh up to 23 kg.
When you arrive in Norway, you'll need to have booked a hire vehicle. There are many options. As there were 12 of us travelling, we booked three small vans through www.trdsportsfiske.no. Each van had five or six seats, plus plenty of space in the back for our luggage and rods. For a smaller group, say two people, a large SUV would probably suffice, depending on your specific needs.
There are numerous options for accommodation, and we opted for private apartments with plenty of freezer space. The availability of freezers was important for keeping our bait frozen and also any fish we planned to keep. The accommodation we booked also had fish filleting areas, which was a great bonus. You won't go far wrong checking out Sandsviksberget Shore Fishing for your accommodation needs.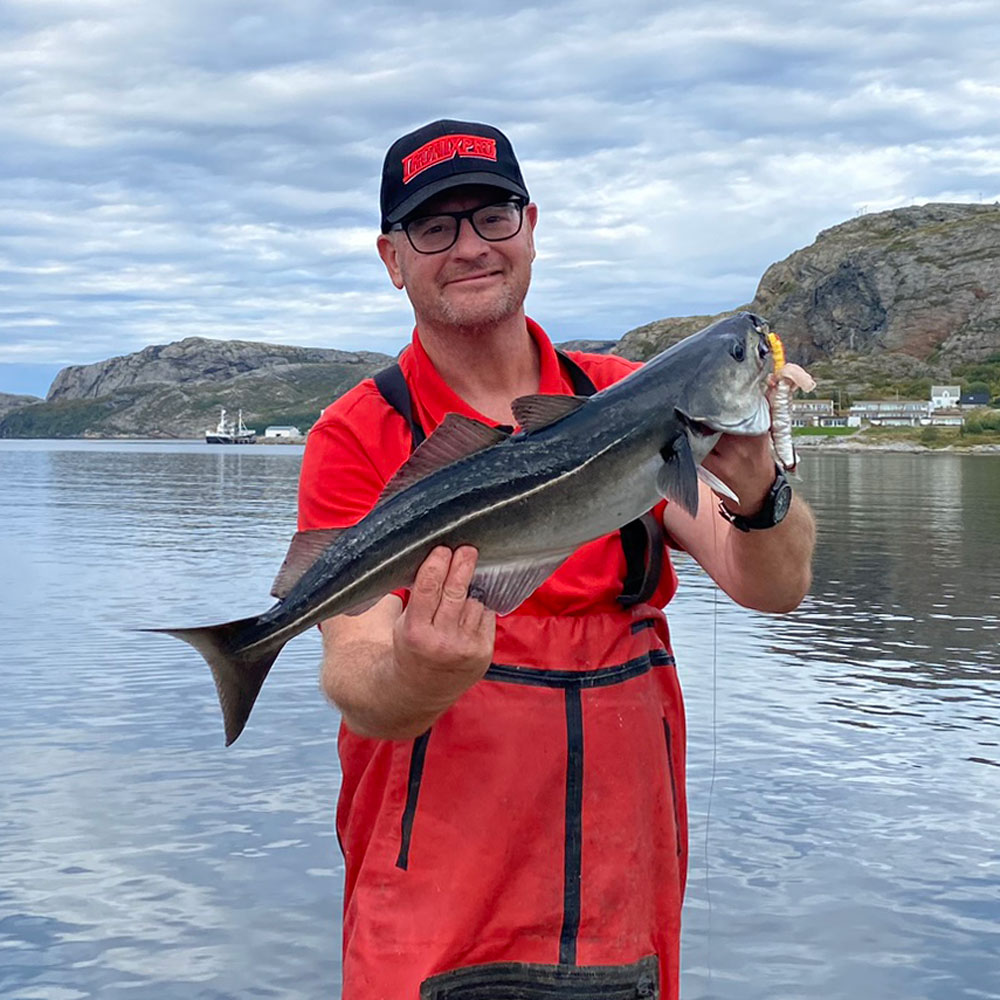 Food
In Norway, food and drink is expensive! Any spare space in our luggage was occupied by food items; before you travel, remember to check the current rules on what food you can take in to Norway from the UK. We still needed to hit the supermarket for fresh items, like milk and fruit. Our plan was to stop en route from the airport to our accommodation to stock up on most, if not all, of what we required for the week. A quick google search should help locate a supermarket on the way from the airport to wherever you are staying.
Also, the petrol stations sell hot food for days when you want an easy option. The hot dogs are delicious, and they do very large pizzas too! Some of our group enjoyed tucking in to the 30-inch offering. Shared, of course!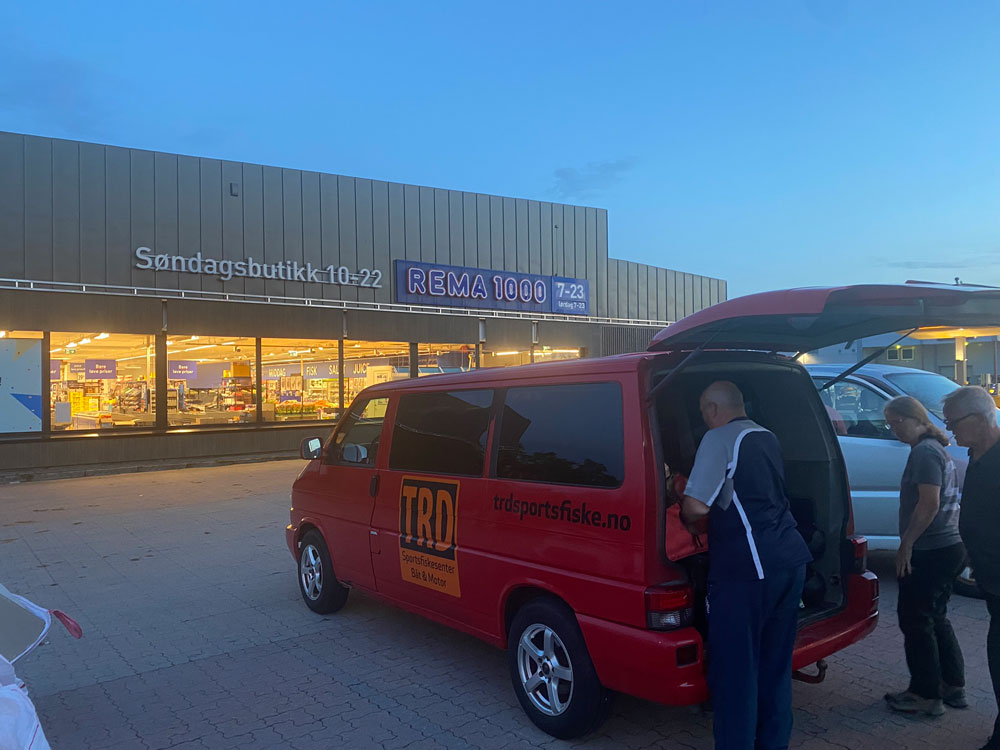 Tackle and Bait: Packing for the long (or short!) haul
The biggest worry when travelling is how to pack your rods safely. There are plenty of rod tubes on the market – do your research and find one with ample space for your rods. It's not just your rods that will be going in the tube! With the 23 kg weight limit that came with our fishing rod tube on the flight, we were packing lots in it.
The most obvious item, apart from your rods, that needs to go in there is your tripod – some guys taped their tripod to the outside, whereas others placed it in the tube. It's also a place where your leads can go. To protect the rods, one way to pack the leads is inside a 32 mm plastic plumbing pipe. This works perfectly if you can get grip leads without the wires bent out. Be sure to tape over the ends of the pipe securely so no baggage handler's throw can make those leads escape and bash your rods.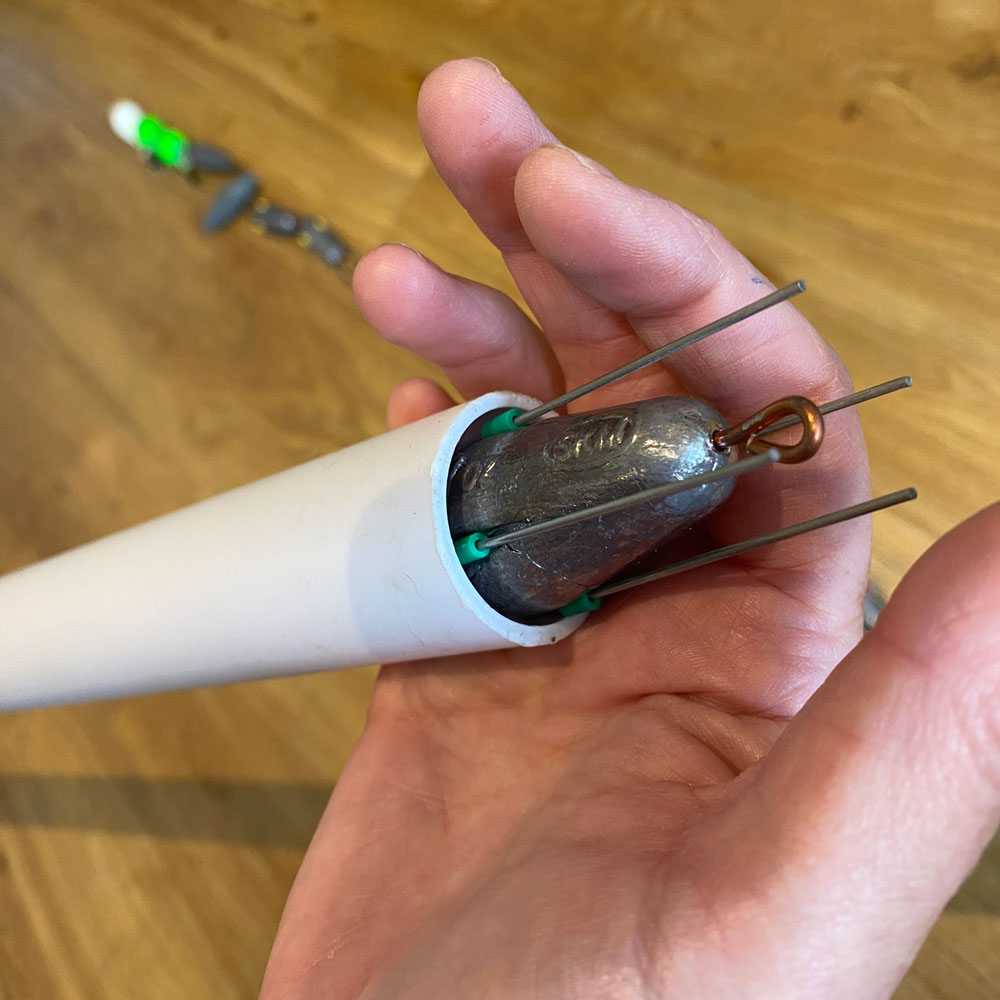 There may still be plenty of space inside the rod tube. One item that is perhaps essential for Norway, but not for your regular fishing, is a gaff. Lots of the marks have reef-like structures or rocks at the edge: a gaff is essential for getting decent fish out of the sea. The Tronixpro Gaff should fit nicely in your rod tube. Pack what else you can in there, that won't damage your rods, to make the most of the luggage allowance.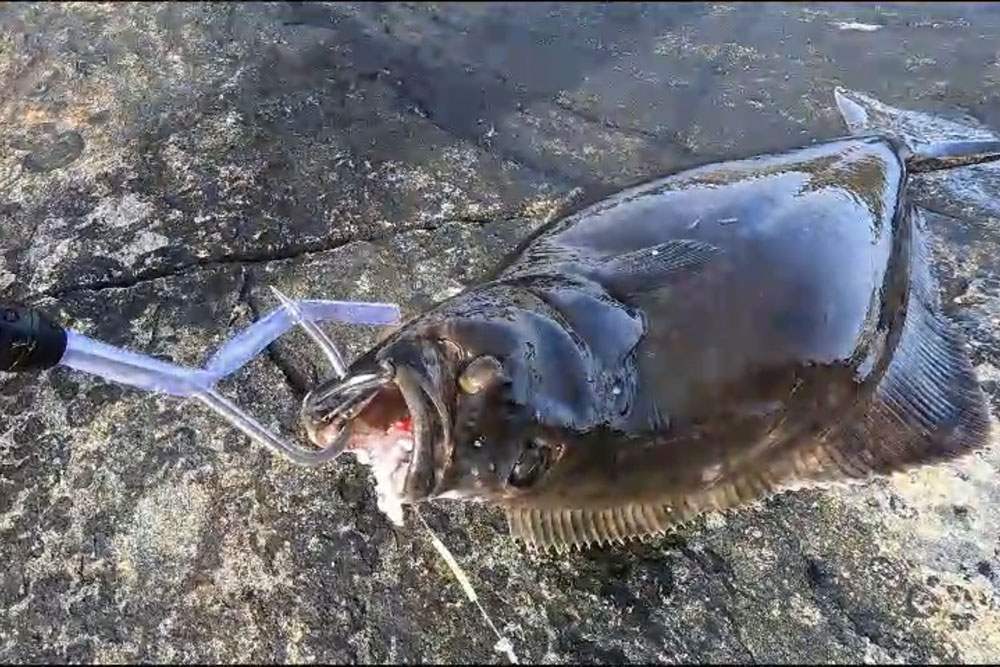 For your tackle, the Tronixpro Rucksack is perfect for either placing in check in (shown here fitting nicely in a modestly sized suitcase) or as hand luggage; note that many items of fishing tackle must go in checked bags. It has a decent number of compartments, enabling effective organisation of all your fishing gear. Also check out the Tronixpro Match Organiser and the Tronixpro Single Rig Wallet. Both of these items provide compact and well-organised storage for your essential tackle when out fishing. The compactness is an advantage when trying to fit everything in to your luggage allowance! In addition, the Tronixpro Small Cool Bag fits perfectly in the rucksack and holds enough bait for a day out targeting the Norwegian fishes. Also check out the Tronixpro Wrap & Strap for holding your rods and tripod together, which is a great alternative to a rod bag.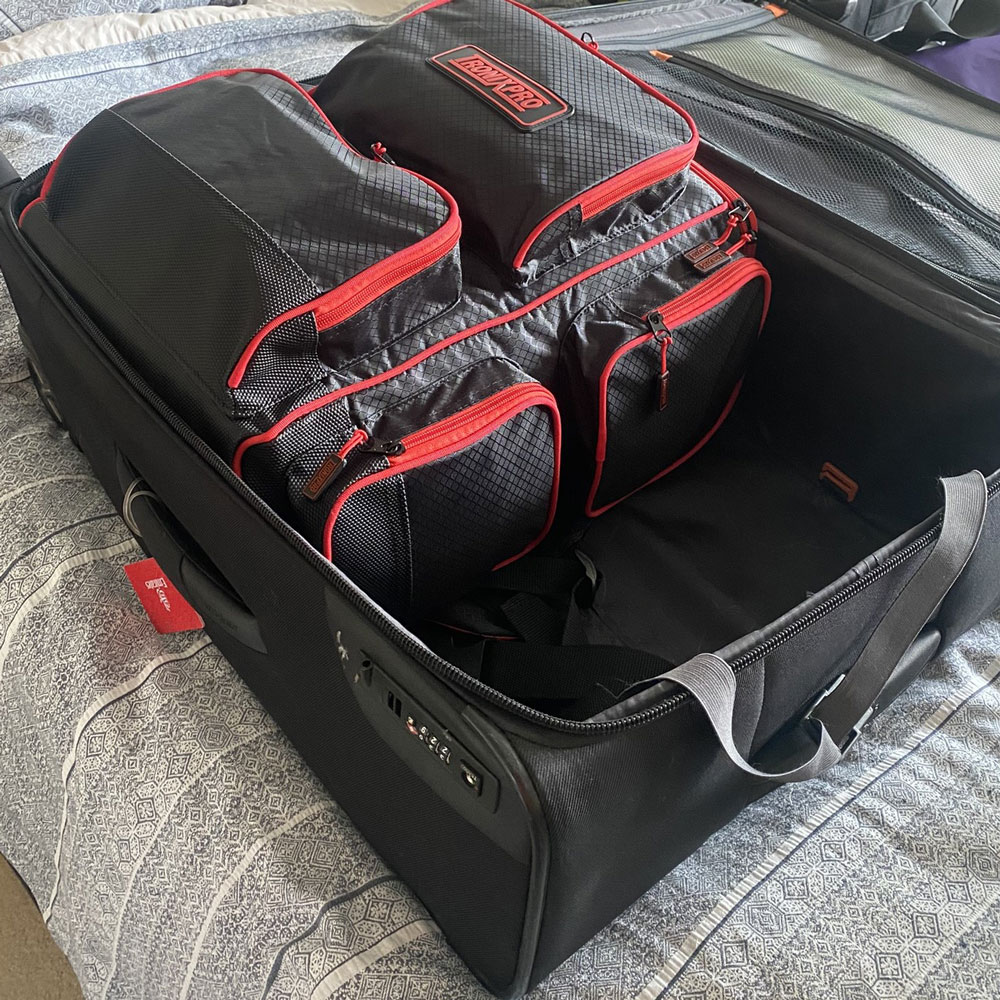 You can take bait with you in to Norway. We packed a selection of bait, based on the species we would be targeting. Most people opted for 2lb of rag, around 4–6 wraps of fresh lug (maybe with some frozen as well) and around 30 joey mackerel; the hope was we'd catch fresh mackerel out there, but we needed to be sure of having bait. This all gets packed in your checked luggage. A poly box, like those you get bait delivered in, is perfect for transporting the frozen bait, with some ice packs for extra cooling. Worm baits can go in a cool box or bag, like the Tronixpro Bait Pak – when packing, be sure it won't get squashed in transit. Take plenty of spare newspaper, too, for re-wrapping your worms on arrival and each day you are there. The poly box and cool box or bag will be useful for your return trip, if you want to bring frozen fish back with you.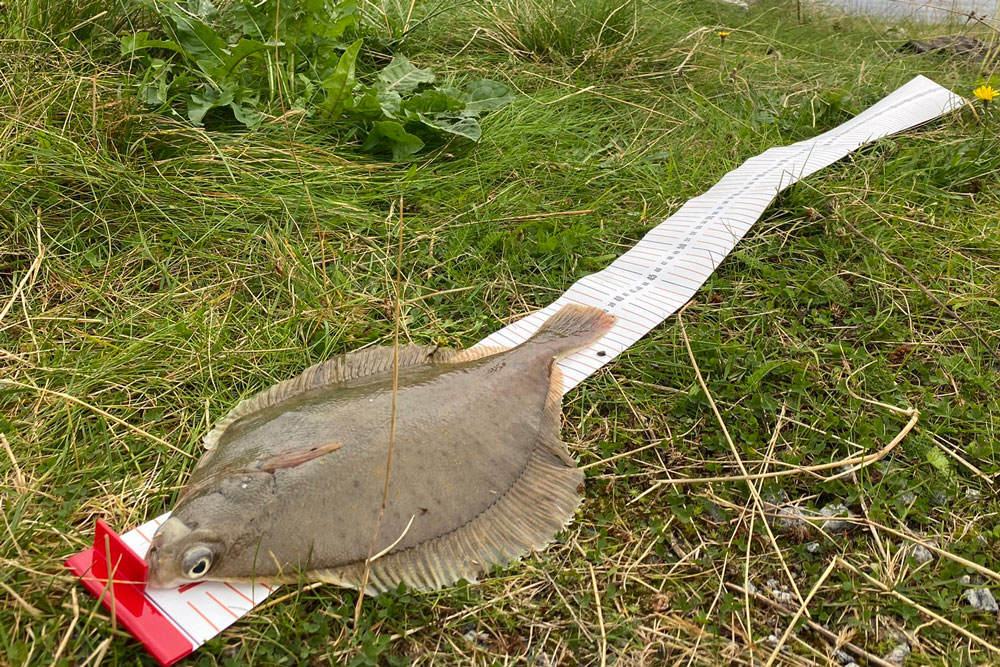 Tip Top: Put the poly box in the freezer when you arrive at your accommodation, and load it with bagged-up fish fillets at the end of each day. That way, you'll know how much space you've got for more fish as your holiday progresses, and it's already packed for when you set off home.
Species
There is a huge variety of species on offer in Norway, which will be influenced by the time of year you intend to travel. We planned to target halibut mostly, but also other species. Our group landed well over 20 species in six days of fishing! Norway has it all, so it is recommended that you take various rigs with you, alongside essential terminal tackle to make new rigs as your plans may adapt whilst you're out there; decent tackle shops are not necessarily easy to find. What better way to finish this guide than with a selection of pictures showing just a few of the species that can be targeting in Norway.