England International Gem Stapleton talks about a mini-break to Dorset in the Autumn of 2022, where she spent several sessions chasing codling and other species at Abbotsbury.
England International Gem Stapleton talks about a mini-break to Dorset in the Autumn of 2022, where she spent several sessions chasing codling and other species at Chesil Beach hotspot, Abbotsbury.

Chesil beach, with a reputation in the sea fishing community as mighty as the shingle bank is long, has always been an outstanding venue for me. As a teenager, my dad used to take me and my childhood fishing buddy, Alex, on Easter breaks and summer holidays down to Dorset. We'd spend hours catching tiny wrasse and a variety of mini species off Swanage pier but always head to Chesil for a session or two.
Back in the 1980s, Dorset was a less popular holiday destination than it is these days, so we'd just rock-up in our tiny Bambi motorhome at a selected campsite to see if they had space for the night. They always did. Often we'd stay at Durdle Door and, there, I recall seeing thousands of beautiful glow worms on the grassy banks as we'd walk back up to the campsite after an evening fishing on Chesil beach. These childhood experiences no doubt sowed the seeds for my continuing love of fishing along the Jurassic coast.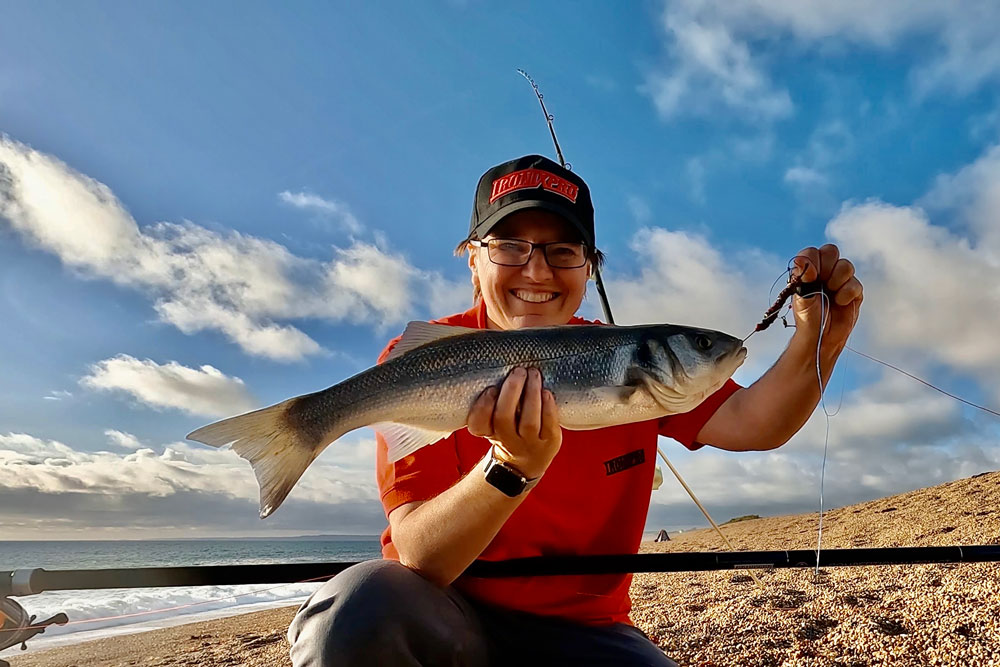 Glamping in Dorset
Fast-forward to October 2022. I had booked a glamping pod at Seatown for four nights, which would provide an ideal base for me to hit Chesil beach in search of some autumn codling. There was a small fridge in the pod, perfect for keeping 130 fresh black lug in tip-top condition. The lug were joined by 1lb of fresh rag that I'd picked up from the Angling Centre in West Bay on my way to the campsite. My food could live elsewhere, clearly I had my priorities right!
I arrived in Seatown mid-afternoon, where I quickly unloaded my car, so I could crack on with making rigs before hitting the beach for an evening session. My goal was to arrive at Abbotsbury by sunset, so I could survey the beach and decide where to set up whilst it was still daylight.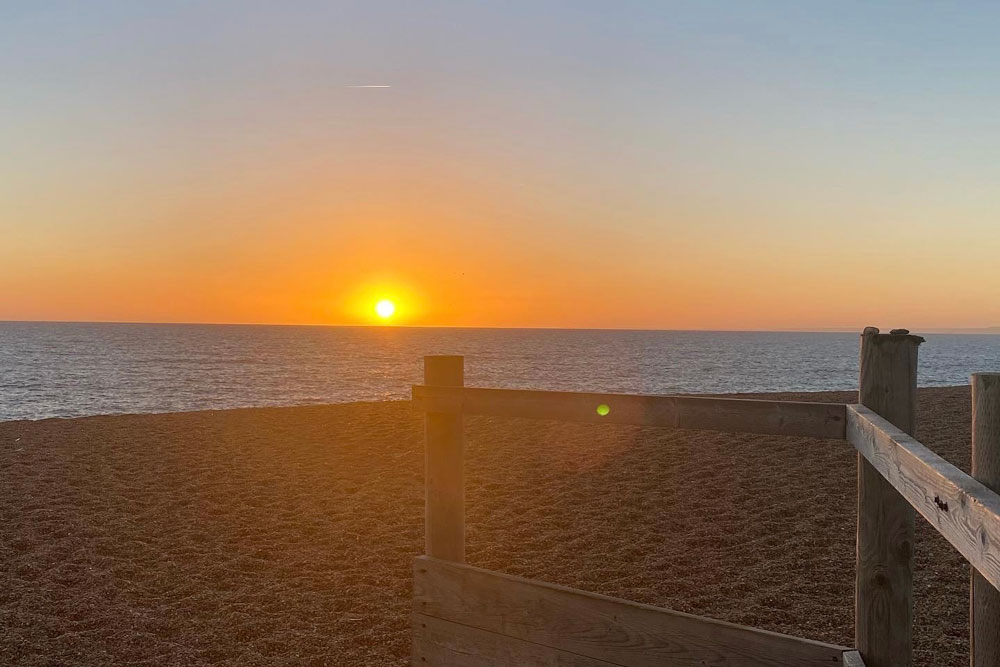 I had just enough time to knock-up four pulley pennels, using 60lb Xenon line for the rig body, and 40lb line for the snoods before leaving the comfort of my pod. When making pennel rigs, I like to employ a top hook with a short shank: on this trip I was using circle hooks because they have a reputation for catching fish cleanly in the side of the mouth. This is important for catch and release, helping to protect our fish stocks. Have a look at the Tronixpro T22 Mutsu Circle Hook or the T25 Octopus Circle Reversed Hook; both options come in a good range of sizes.
I like to use 3/0 or 4/0 hooks on my pennel rigs when targeting codling, with the top hook held in place with shrink tube and a Rig Gum stop knot placed tightly under the top hook. The tube and stop knot help to hold the top hook securely in place: if this hook slips when a fish takes the bait, it can lead to missed hook-ups due to a lack of tension. In addition, a further stop knot can be added immediately above the top hook too, in cases where power casting leads to the top hook sliding up the snood. Rigs made, I was ready to head to the beach!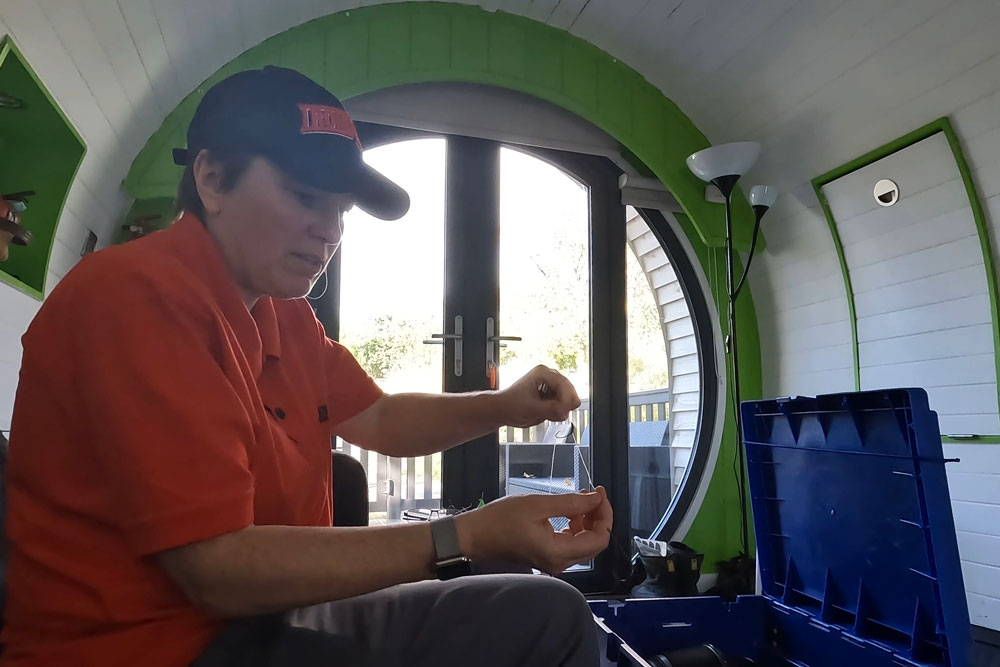 Target Species and Tactics
Before my mini-break, there had been many reports of decent numbers of codling being caught along Chesil, but I was also after a bigger variety of species. Top of my list were bass and bream, but I was also happy to pick up other fish if they were about. To this end, I had planned to use two rods. One rod would be dedicated to banging out a pulley pennel loaded with a single black lug after codling. The pulley rig would be launched using the Competition Match GT two piece rod. This is a beast of a rod, easily capable of launching a 6oz, or heavier, lead and sitting nicely despite the big dump being delivered on to the beach by a choppy sea.
The Competition Range continues to expand, with Competition Performance, Naga, and Blackout firm favourites. Having cast all of these new rods, I am totally blown away by the quality of these rods. The Performance is ideally suited to fishing smooth ground beaches yet still has plenty of power in the blank. The Naga is a step-up in power, being able to handle tougher terrain and conditions. The Blackout with its glass tip is an excellent all-rounder, with each rod coming in at under £400, they're a bargain for what you get too.
The second rod that I fished would use lighter rigs during daylight, and switch over to a pulley pennel at dusk, to maximise my chances of codling. For daylight fishing, I opted for a two hook clipped down rig and a two hook loop rig. Both were kitted out with size 2 Aberdeen hooks, with the smaller species in mind. The hooks were loaded with either ragworm or lug, whilst I worked out which bait was most effective on the day. As it turns out, both baits worked well, perhaps because there were plenty of hungry fish on the prowl.
As there was a fairly large beach dump, I had brought my 7ft tripod with me and moved the cups up to hold the rod tips high, out of the surf for the most part; occasionally, much larger waves would break on the beach, catching the line and racing up the shingle. This served as a good reminder about the safety element of setting up the beach shelter well back from the high tide line.
I kept a close watch on my rod tips to ensure that I noticed when the line slackened off a little: repeated pounding on the line by a big sea gradually moves the grip lead, and it is important to keep the line under tension to ensure bites are observed, and the hooks are set. If the line goes really slack, then it can get buried by the shingle – a phenomenon often called getting shingled – leading to snapped line and lost tackle.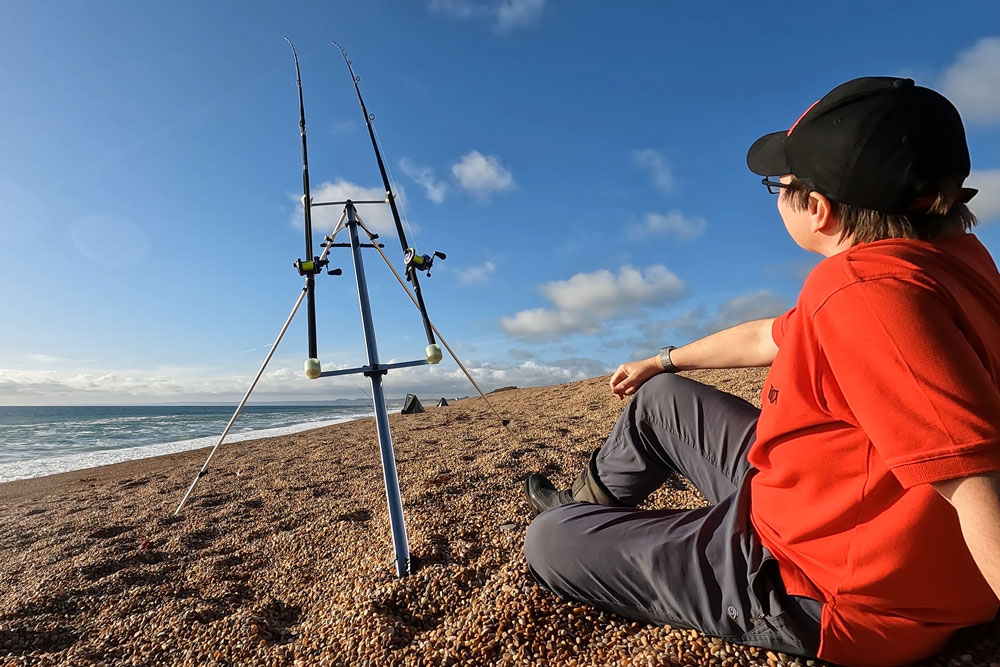 For each session on the beach, I would only be taking some of my lug and rag with me. Whilst I store most of my bait in a Tronixpro Bait Pak to keep it fresh whilst fishing, in weather like this – not too hot and not freezing cold – I keep enough bait for an hour or so in a small Tronixpro Bait Tray. This means I don't have to keep opening the Bait Pak each time I bait up, thus keeping the stored worms at a constant temperature.
Three Sessions at Abbotsbury
With my rigs made, I set off to the beach for my first evening session, parking just before the sun was due to set. After a quick scout around the beach, I decided to walk slightly to the west, before going over the big shingle bank to set up. My first baits were in the water as the light just about faded.
It didn't take long for one of my rod tips to bang around and the line to go slack. Seeing this, and the rod tip bouncing around, I leapt into action with my heart racing due to the adrenalin rush, pouncing on the rod and winding down until I made contact with the fish, then pulling back on the rod tip to ensure the hook was firmly set. Cod on! A short while later and the first codling of the evening was sliding up the shingle. Target accomplished, happy days. After landing some whiting, dogfish and another Chesil beach codling, it was time to head back to the campsite for some well-earned rest after the long drive earlier in the day.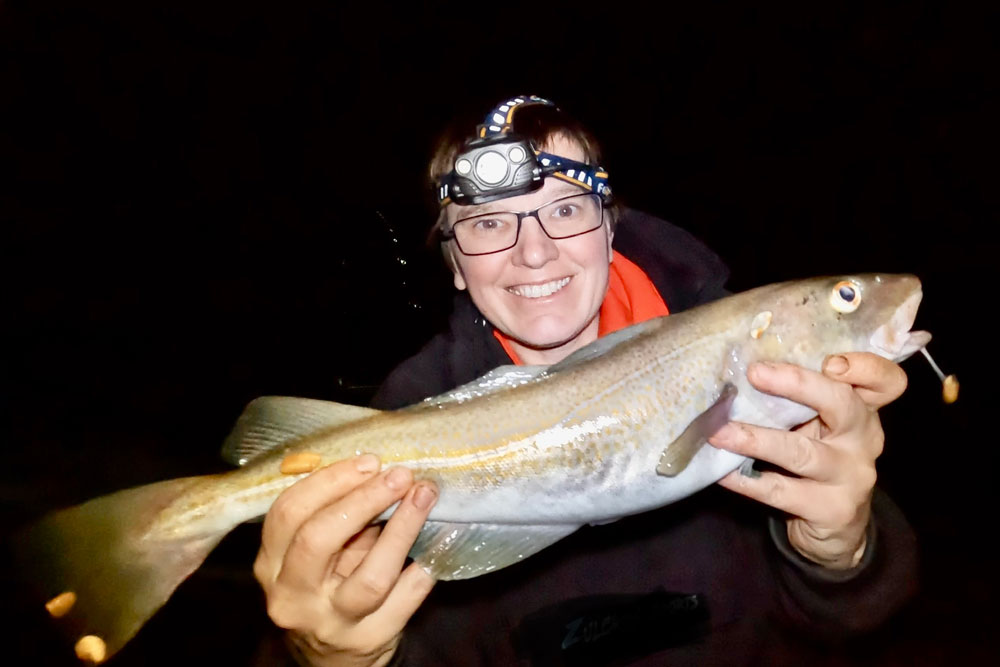 On day two, I decided to head to the beach mid-afternoon, returning to the same spot as the day before. This would allow me plenty of time to ensure my fishing gear was clean and new rigs were ready to go, not wanting to use the first day's rigs again: no doubt, the hooks would be past their prime, having been dragged up the shingle bank through a big surf on my previous evening's session.
Conditions were great when I arrived, similar to the night before, with the first codling gracing the beach at dusk. Not long after this, the wind really picked up and there was a very brisk easterly running along the beach. I managed to land a few more fish before a mini disaster struck: a bolt fell out of my beach shelter, and it decided to collapse on me! Hmmmm. It was only about 21:00, but I didn't fancy sitting somewhat exposed in an increasing wind, which was forecast to pick up as the evening wore on, with 45mph gusts expected during the night and in to the next day – not conditions that I'd want to be fishing in, not least due to the chances of rouge waves for which Chesil beach is infamous. I headed back to the campsite, happy with how the fishing had been going on my trip so far.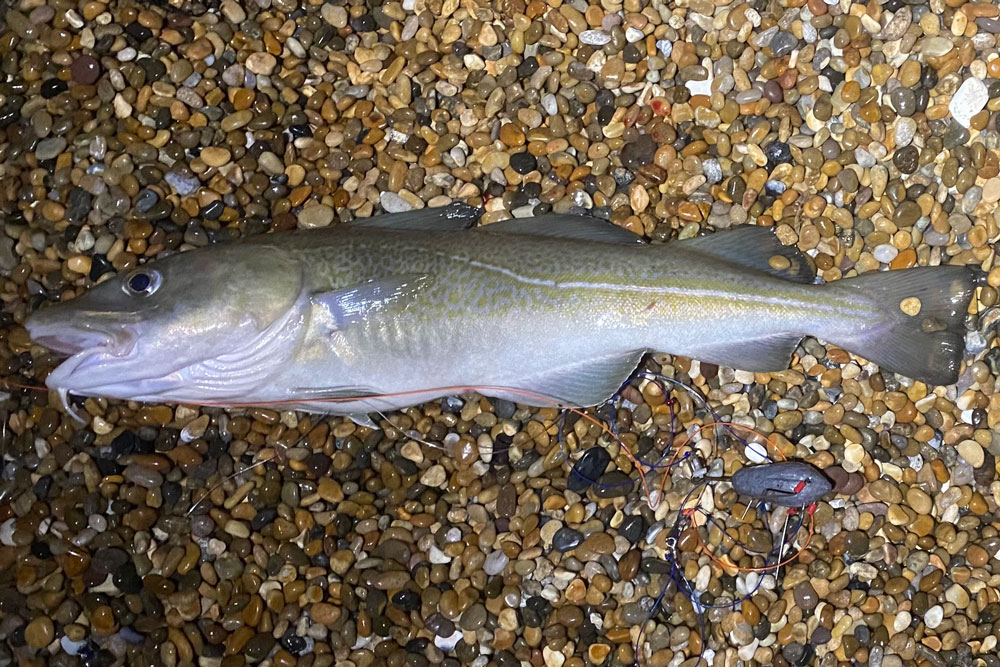 The next day the wind had really increased, resulting in Chesil beach being quite a brutal place to be, and I had a beach shelter to fix. The perfect excuse for a rest day. I headed to Bridport and bought a screwdriver and an adjustable spanner, tools that I needed to fix the shelter. Amazingly, I'd found the bolt that fell out of the shelter on the beach, but not the nut. I'd been helped out on the campsite by a fellow camper who amazingly had a nut, in his caravan, that fitted the bolt. Result.
After the repair was finished, I took a drive down to West Bexington and saw just three people fishing in an angry sea. I was happy I'd given it a miss and was really excited about my prospects for the following day: the wind was due to die down, and the angry sea would leave a lovely bit of colour in the water. Just perfect.
Filled with excitement the next morning, I got all my gear ready and headed to Chesil beach at 12:00. Today, I planned a longer session and would fish through to 21:00 or so. I had intended to fish Ferrybridge, but my instinct said that Abbotsbury was going to be the better venue today. Perhaps this was just because of the codling I had landed there earlier in the week, and conditions looked spot on for them. So, Abbotsbury it was.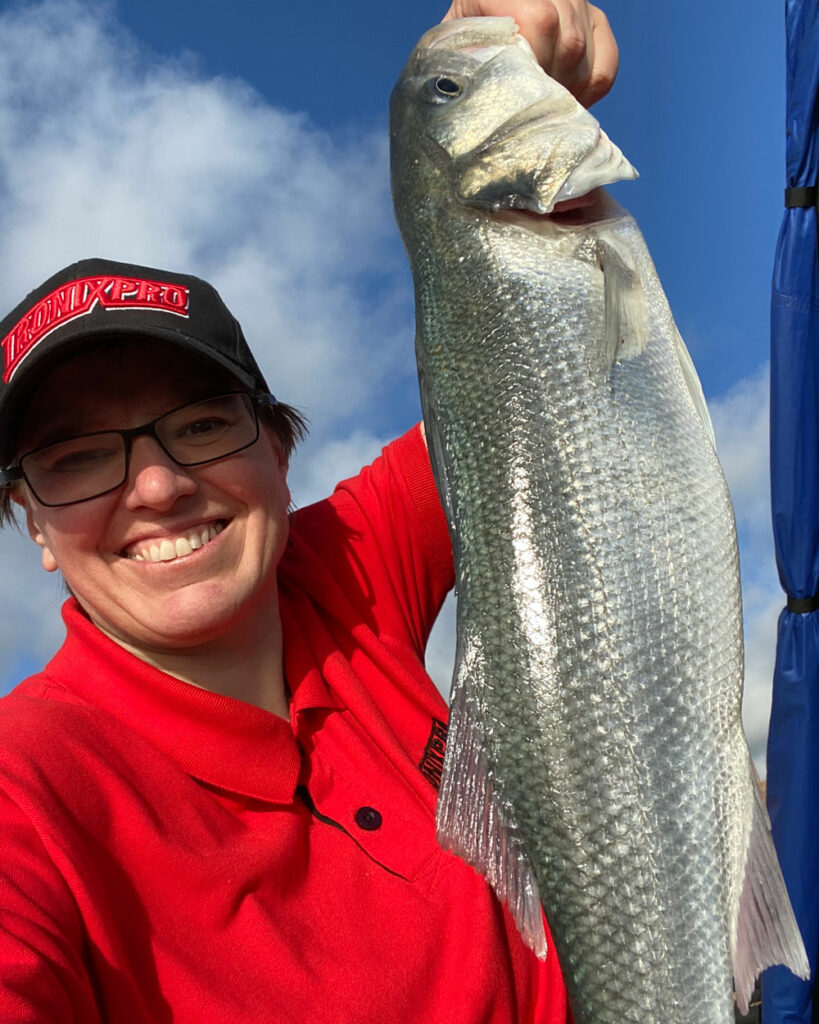 Again, the plan was mixed tactics in daylight: a pulley pennel on one rod whilst targeting smaller species on the other rod. There was a lovely bit of surf running and I felt that the chances of a bass were decent. Not long into my session: boom, slack line. Adrenaline pumped, I do love a slack line bite. Winding down, I could feel the fight of what was to be revealed as a lovely 51cm bass.
As the day progressed I managed further bass, some small bream, whiting, and pout. When the sun set, and the light was fading, both rods were sending out pulley pennels baited with lug after codling. I managed to pull in three of them before packing up to get back to the campsite: I needed a decent night's sleep before the long drive home the next morning.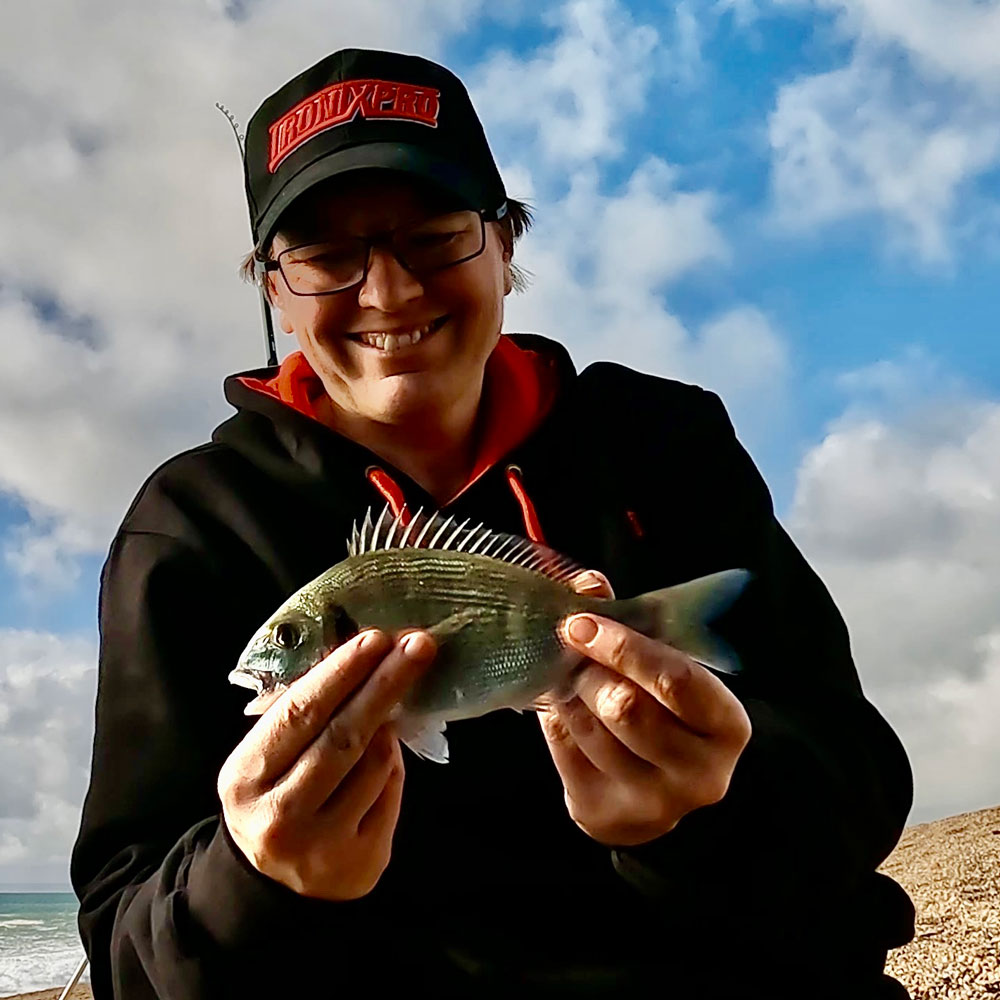 Overall, it was a great trip, with six codling in total, all falling to fresh black lug from dusk onwards, and a nice variety of other species too, including a dragonet. I can't wait to head back to the stunning Dorset coastline again to make more lifetime memories. Perhaps I'll see you down there soon!