The Tronixpro Aphex Boat rods have proved hugely popular since their release, we take a look at each rod in the range in this review.
On the back of huge success from their shore rods, it was only a matter of time before Tronixpro launched a dedicated range of boat rods. Under the Aphex name comes four boat rods designed to cater for pretty much anything the boat angler is likely to encounter in the UK.
Specifications
All four Aphex boat rods are built using 24T carbon which produces a lightweight blank. To maintain a consistent, smooth power curve throughout the blank, they are constructed in a short butt, long tip configuration, helping give optimum feedback when feeling for bites and playing fish.
Each butt section has a full EVA handle and fore grip to provide plenty of comfort and added bulk when tucking the rod under your arm and is fitted with a Fuji DPS reel seat. Completing the rest of the blank is a full set of Fuji O guides. These lightweight guides feature a deep pressed frame, which unlike conventional frames, wrap around a hardened aluminium oxide liner. This makes it difficult for the inner liner to pop out of the frame and provides a robust, durable, lightweight guide.
Cosmetic wise, the three standard boat rods feature a colour coding system. Each class has a different logo box colour making it easily identifiable when in the rod rack. For anglers like me, who use different blanks during a session all of which have the same type of reel on them, this is a useful addition for quick identification. It also looks great and is a nice break from the conventional black/carbon/single colour use. Each blank is black, with black whippings and accents that match the logo box. A white, bite identification section is located between the third intermediate and tip ring.
Aphex Boat 8/15lb Class Boat | View
My favourite model is also the lightest model in the range. It has a lovely action for anglers who are species hunters, the tip is sensitive to allow you to feel what kind of ground you are fishing over and to differentiate the smallest of bites. Ideal for situations where you're fishing for wrasse, sea scorpions, blennies, gobies and other smaller fish. It also makes an ideal rod for drifting over sand targeting dabs and plaice. The hardened EVA foam provides ample feedback through the blank, transmitting plenty of information to you about the ground you're fishing over and potential bites. It's no slouch either, it has plenty of backbone if a decent fish comes along, landing some spirited smoothhound into double figures for me with no issues. This is a versatile tool and my default scratching/species hunting rod.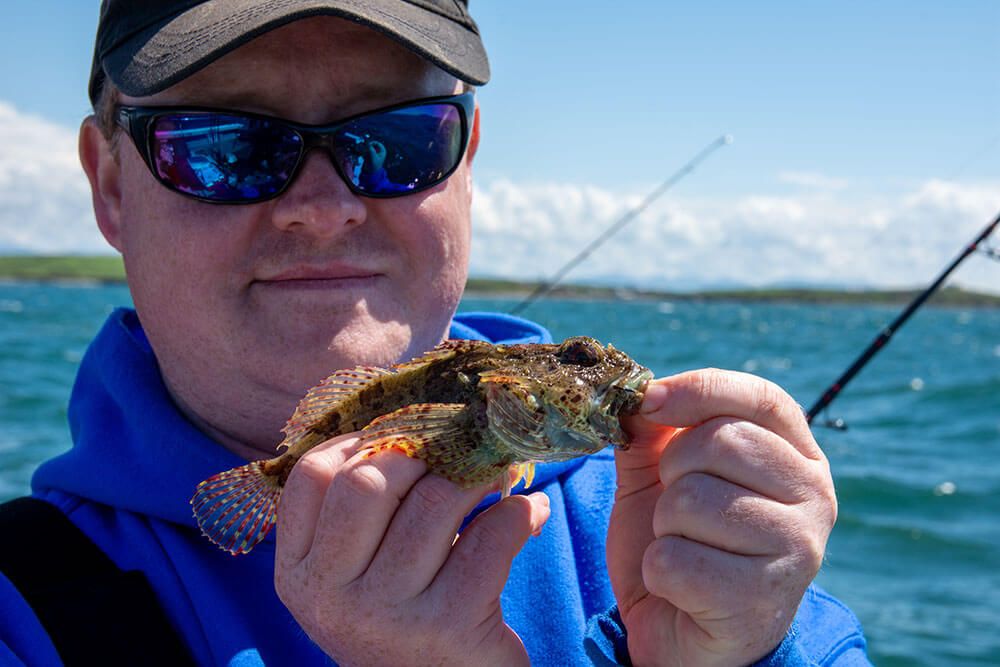 Aphex Boat 12/20lb Class Boat | View
This was the first rod in the range I fished with, its all-round 12/20lb class rating likely making it the most popular rod in the range. If you only want to buy one rod, then this is the one. When I'm more than likely to catch bigger fish, this is the rod I pick up first. It has bags of power in the butt section to subdue large fish like tope, big rays and even small blue shark.
On a recent smoothhound trip, this was the first rod I picked up, I usually fish lighter for these species, but knowing there was a chance of a double figure hound, this was the ideal opportunity to give the rod a go. As luck would have it, my first drop with the 12/20lb Aphex resulted in a hound of 17lbs 8oz! The fight was a delight with the rod taking up the runs and lunges smoothly, the power in the butt giving me plenty of confidence to lean into the fish and play it hard to the surface.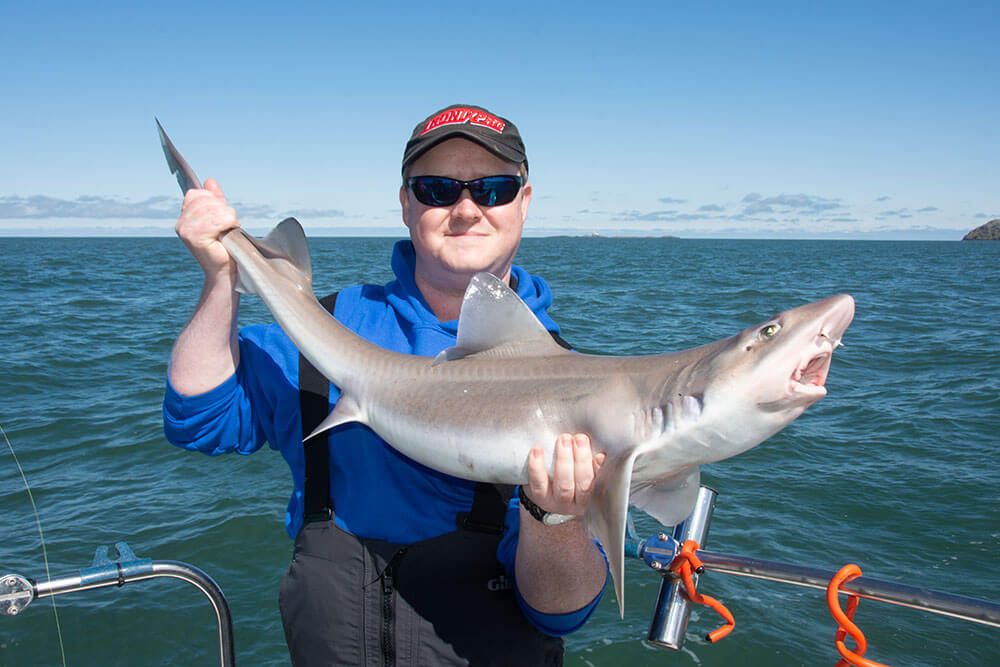 I also had some opportunities to drift fish later on, catching plenty of wrasse and pollack, the tip is sensitive enough that it's not a chore to fish with when searching out smaller fish. With plenty of feedback transmitted through the blank no matter the size of fish.
Aphex Boat 20/30lb Class Boat | View
The rod I've used the least in the range is the 20/30, designed for deep water, strong tides and wreck fishing for bigger species such as conger, it certainly feels a bit of beast compared to the other models. Designed to the same specs as the other rods, it has plenty of uses in UK and Irish fishing as well as abroad too. From the few uses I've had with it, I can already say with certainty that despite the short tip, long butt configuration, it will be coming to Norway with me. It will have bags of power to fight big cod and halibut with no worries. Over here in the UK, it would be an ideal rod for blue shark fishing, and when fishing for bigger tope and rays. It will find favour among anglers who fish in strong tide ranges such as the Bristol Channel when fishing with large amounts of lead.
Aphex Uptide | View
The final rod in the range, it's designed for casting baits away from an anchored boat, especially in bigger tides and flowing water in areas such as the Bristol Channel, Thames Estuary and the Mersey. It has plenty of power in the butt and mid-section to cast big cod and bass baits away from the boat. It also retains plenty of sensitivity for detecting bites. This sensitivity can also be used when using the rod as a conventional, longer downtide rod too, perfect for detecting bites from smaller species, a great general drifting rod, especially across sand when you may encounter a big turbot or ray. With conventional boat rods much longer, many boat anglers have turned their backs on Uptide rods, the unique, sporting action of this blank, might make you think again.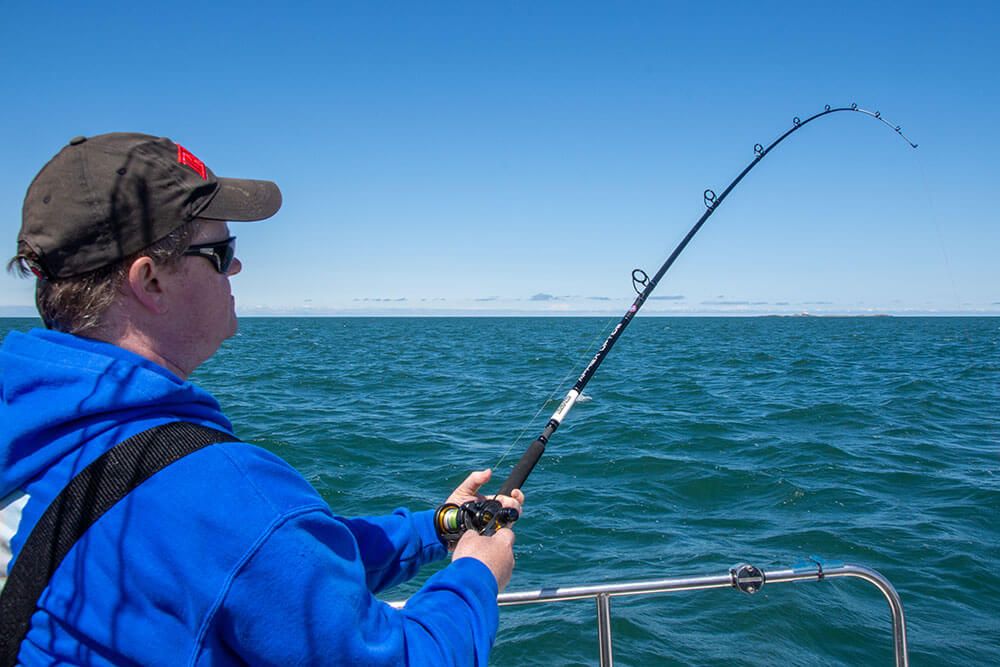 This article was first published in Sea Angler Magazine.