Ant Glascoe Jr looks back on a memorable start to the year, a red letter day that proved pike hunting by echo sounder really does find the better fish.
Well, what can I say! 2016 was a great year for me fishing wise. A year where I caught a stack of big fish and had plenty of fun doing so. We're only a couple of weeks into 2017 but it has already been a hectic one. I've managed to fish a few times already and I've had some stunning pike and perch on HTO and Westin lures.
Recently I've been out fishing with a good mate of mine, Martin Lewis, Martin is a carp angler but he also loves dipping his toes into the predator genre now and again too. We've been targeting local canals for perch and heading out to the bigger lakes on my boat in search of pike.
We started fishing the canals by drop shotting for perch using HTO Mini Sticks, these proved to be a killer at catching plenty of good sized fish. The rod I've been using is the HTO Rockfish II 6ft 11in, 0.5 to 7g. It's perfect for drop shotting as well as casting small jigs too. It's a lovely rod to use, the solid tip making a huge difference to imparting a solid, fish-enticing action to the lure down at the business end.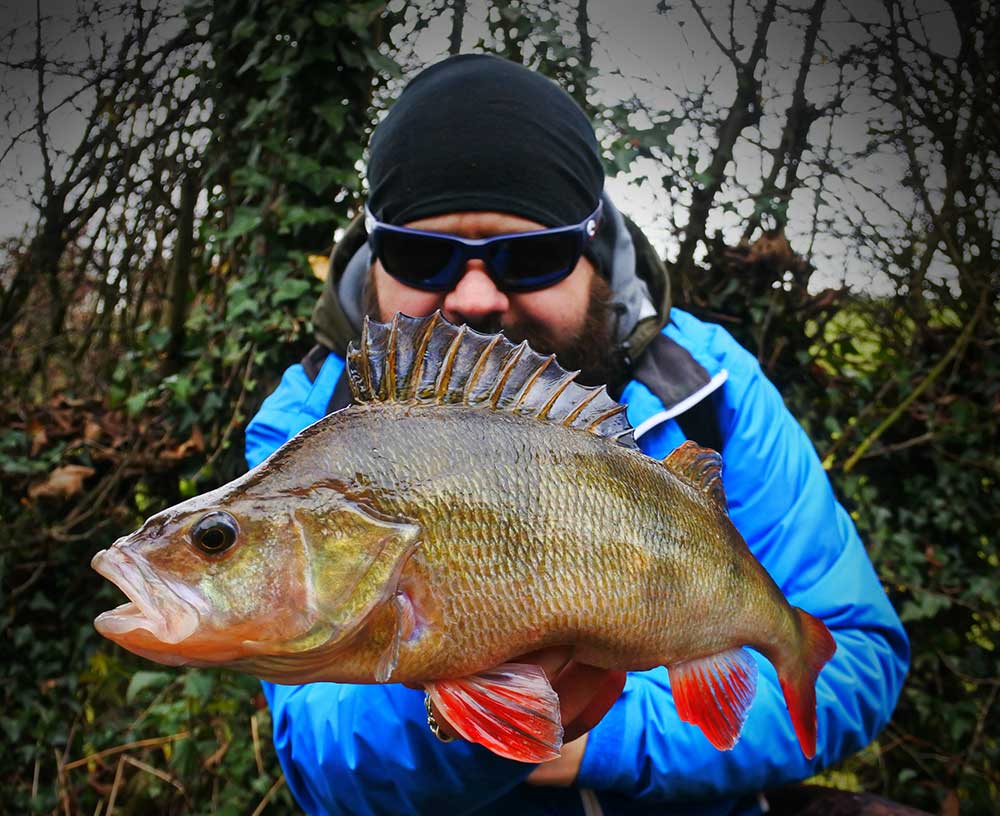 With the frantic perch action, we fancied a bit of a change. So, I decided to take Martin on the boat to help him crack the art of hunting pike…pelagic style. The basic principle of this is to locate the fish on the echo sounder, you can then pick out the pike arches in the layers and you know you're onto fish. For this, I like to use my trusty Lowrance HDS Sounder, the accuracy of which helps to pick out the best targets to hunt. This method is highly effective and has been responsible for some monstrous pike! It's also a great method to use in the winter to ambush a fish or two you might not come across by randomly casting around.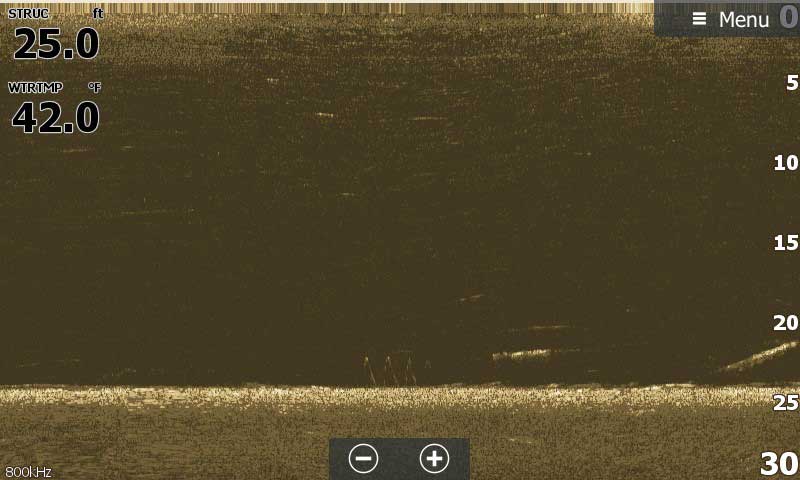 We hit the water early doors so we could get a full day's jig fishing in. It wasn't long before we were seeing signs of fish. A tell-tale arch was showing on the sounder and it was time to have a play.
I rigged up a Westin Hypoteez for Martin and he sent it down. With a few cheeky, enticing jigs and twitches Martin suddenly felt the whack of a decent pike. The fish bent the rod into a serious arc and started to work Martin hard, but not for long, it was soon on the surface and it was clear it was over 20lbs. To this date Martin's PB was 9lbs, so he had absolutely smashed that with a fish over double the size. To say he was over the moon was an understatement. After a couple of photos, she was returned back into the water.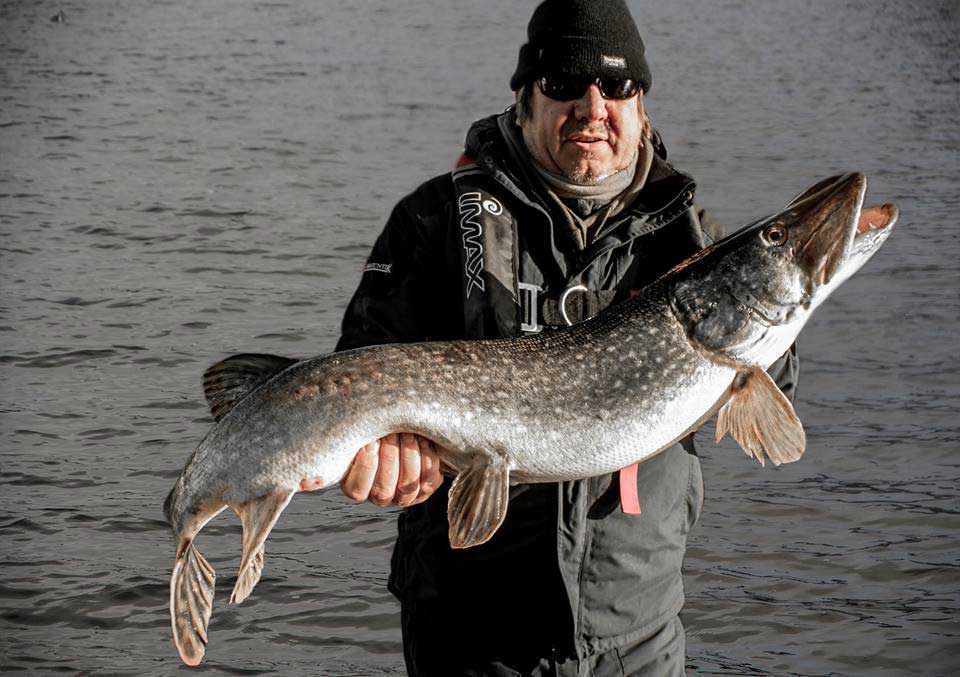 No sooner had Martin let his fish go, another pike was showing on the screen. This time the arc appeared much bigger and the Westin Hypoteez was sunk back down to the danger zone. Soon enough the rod was bent double again and he was into another good fish! After a frantic scrap the fish eventually surfaced and to my disbelief, it was another pike over 20lbs! Two pike over 20lbs in the space of 10 minutes. We took some more snaps and let her go, elated at the fishing we'd just witnessed.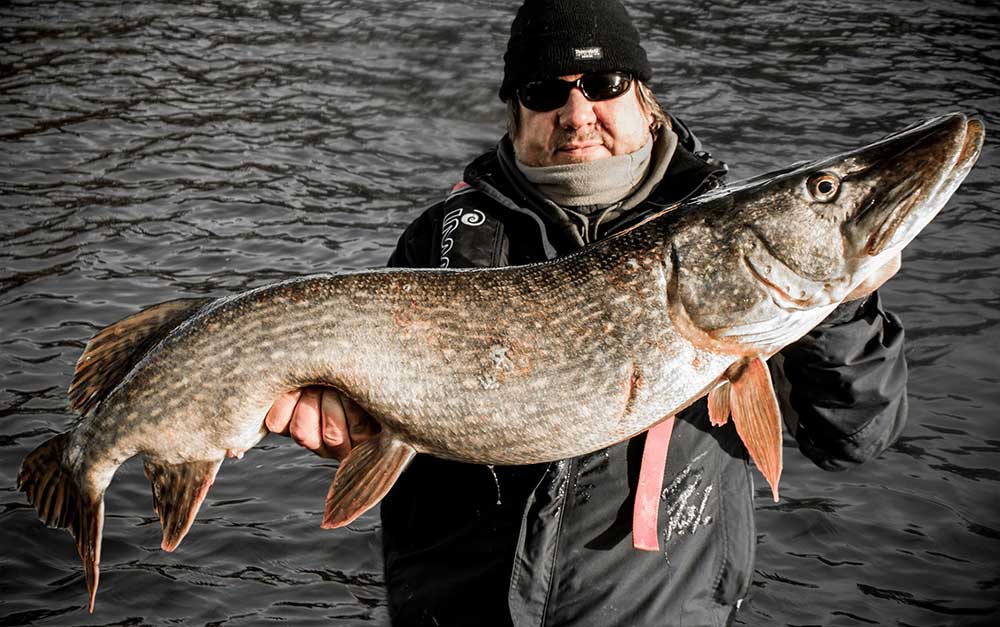 Sometimes a day's fishing can work like magic, everything you've planned all fits into place. But no amount of preparation or anticipation can ever prepare you for an angling red letter day. I think we're both buzzing about the trip several days later!