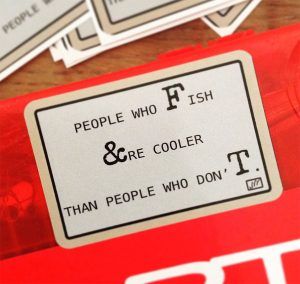 TronixFishing love Fin and Tide's range of headwear and other apparel for the modern day angler.
Set up by a couple of keen fishermen based in London, Fin and Tide design their own cool clothing that reflects the change in culture of fishing in the UK.
Fin and Tide say: "If we can help make anglers look good whilst out on their favourite mark, then that puts a smile on our face".
Check out Fin and Tide online: