The new HTO light game range has been passionately designed by TronixFishing ProStaff team member Lee Goddard, here he takes you through the design process.
The label "Prostaff" kind of gives the impression that a person is some sort of expert in a particular field within angling, I have to say; this could not be further from the truth. I admittedly much prefer "team member" or "field staff".
However, this post is not really to discuss the semantics of terms used for the role I play within the TronixFishing ProStaff team, it is however, to explain a new facet of it.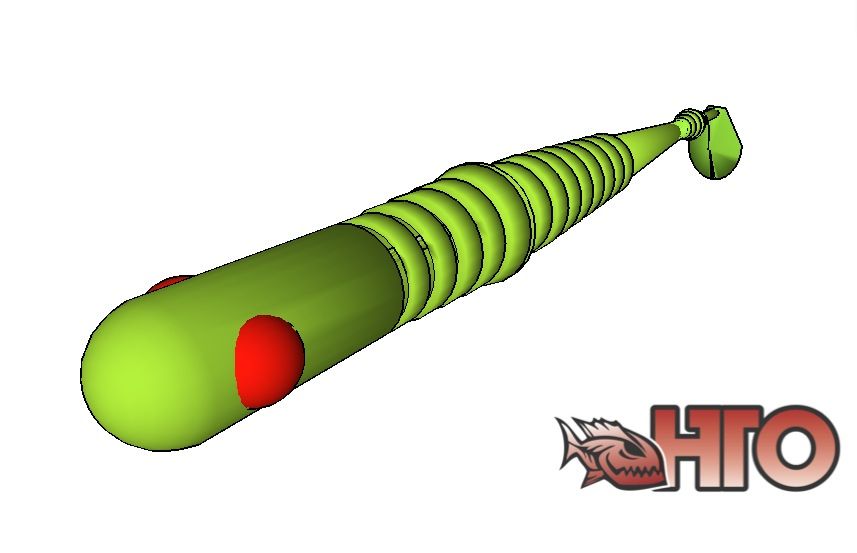 One of the great things about being on the team is having access to good anglers and products that enable you to experiment, hone skills and push personal boundaries within your angling sphere. For me, this has developed into an area that I wanted to become involved with, namely, product design and testing.
Designing Lures
For a long time, I have had certain ideas buzzing around my head about products I would like to see on the UK market, at good prices for UK anglers. Admittedly variants on the types of products I use and do well on.
Being with the team and with George keen to grow the HTO brand and product, it seemed like the right time to share some ideas around.
What honestly started as a few scrawls on paper, turned into a bit of an obsession.
Being primarily passionate about light game, I started drawing 50mm-75mm soft lures of differing shapes, profiles and features. From those, the team selected a few that were deemed a good addition to the HTO brand.
I felt super pleased that something I had drawn could possibly become an actual lure for sale!
George had mentioned getting a CAD expert to take my designs and to make them 3D generated images, ready to send to manufacturers. However, George then also posted a link to a piece of free CAD software and well, I was game!
Hour by hour, I learned how to use the basic tools required to craft what I wanted to see. It was a sometimes frustrating learning curve, but also utterly addictive. Little by little I began to stumble upon ways to do things and my lures gradually took shape.
New HTO Light Game Range for 2015
Well after a considerable amount of tantrums, trials and errors, I am very happy to say that some of these very designs are part of the HTO light game range for 2015!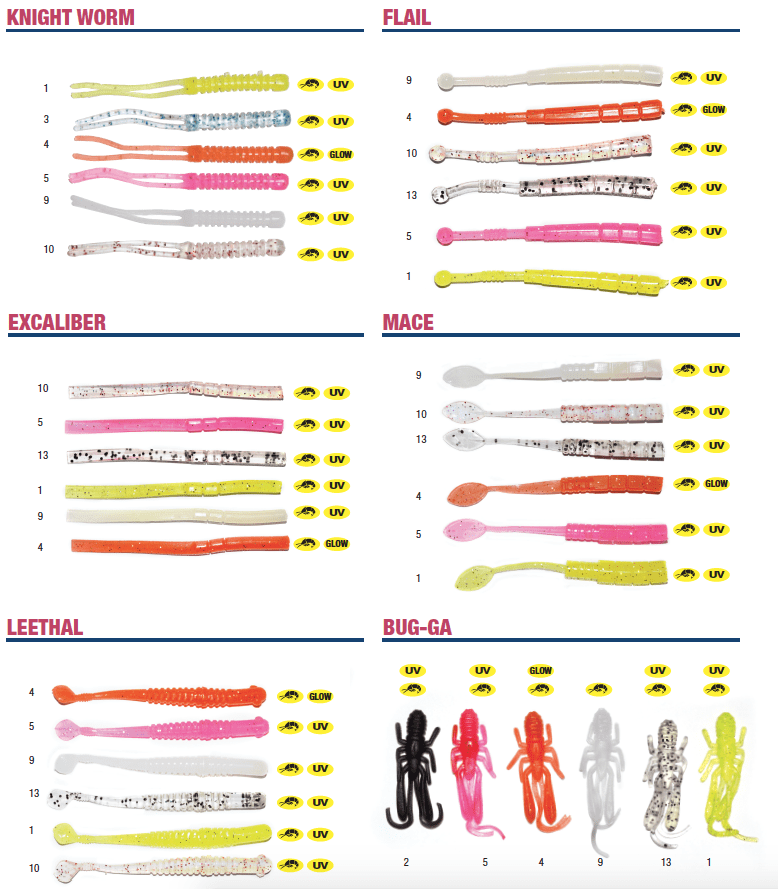 The lures forthcoming are The Mace, The Flail, Excalibur and The Leethal! They are all lures that can be used for a number of rigging options and for a number of different species.
One I would like to make mention of in this post is one of my personal favourite designs; The Mace.
I wanted a lure about 70mm long and with a diameter of 4-5mm that would cover some personal requirements. Firstly, I wanted a long thin profile; not only does this type of lure resemble the small Sandeel I see Bass feeding on in the margins, but they also cast very well indeed, which in turn allows me to cover more ground.
The second requirement was for a lure with a thin tail. The reason for this feature is because many UK fish species "suck" up lures rather than bite them, so featuring this thin tail, the lure will actually fold completely when a fish inhales it and that causes the jig head to end up in the fishes mouth more easily. Of course the result is a good hookup!
The main body of the Mace wasalso something a little different to what is currently available. I wanted to make the body angular to displace the water in an attractive way to fish, something that could be sensed using the lateral line – this has resulted in the almost diamond profile of the Mace's body.
I was actually thrilled when I caught my first Bass on this lure, in exactly the kind of scenario I wanted it for. I was further pleased when George had great results in Freshwater too, scoring both Pike and Perch!
Designed, Developed and Tested in the UK for the UK Angler
There aren't many firms at present that can say they are foremost; designing, developing and testing light game lures, both in the UK and for the UK angler. Not only that, we are producing these lures en masse so your nearest TronixFishing stockist can have them ready for you!
I am very much looking forward to seeing how the UK anglers get on with this product and indeed, the rest of the exciting 2015 HTO range!
As for the learning curve; I am now shifting my focus partially. I am not so much thinking about what I would like to see now, but listening to my fellow team members and the general UK angler more and as I increase my skill, I shall endeavour to provide what you and they ask for!
Find your nearest stockist by visiting our Store Locator Page.